Proof That Wonder Woman Would Have Survived 9/11
The first of the new Wonder Woman: Agent Of Peace digital-first comics from DC written by Amanda Conner and Jimmy Palmiotti, and drawn by Inaki Miranda, sees Wonder Woman hunting down big businessman Simon Wickett who has set up his entire offices as a trap for her. Including planting explosives to the load-bearing beams – or some such.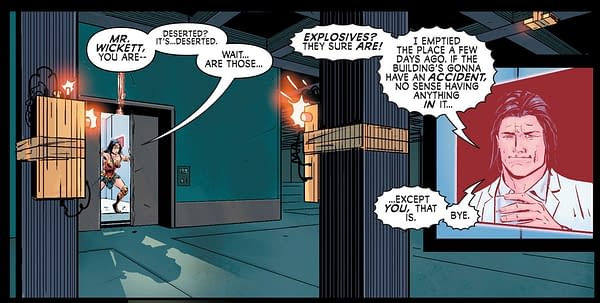 Which gave me flashbacks to the 9/11 Truther comic book by Rick Veitch and Gary Erskine, published by Image Comics. That showed us a similarly rigged World Trade Center.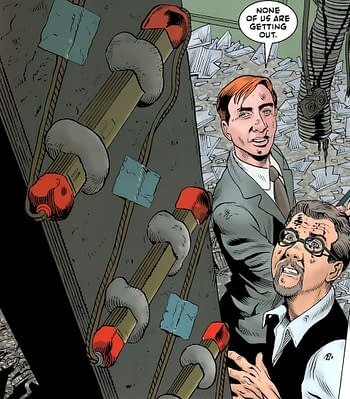 But away from such fictional fallies and back to, well, Wonder Woman: Agent of Peace. The place blows and the building collapses in on itself and falls. Presumably killing anyone left in the building and those on the street below, and presumably in the nearby vicinity.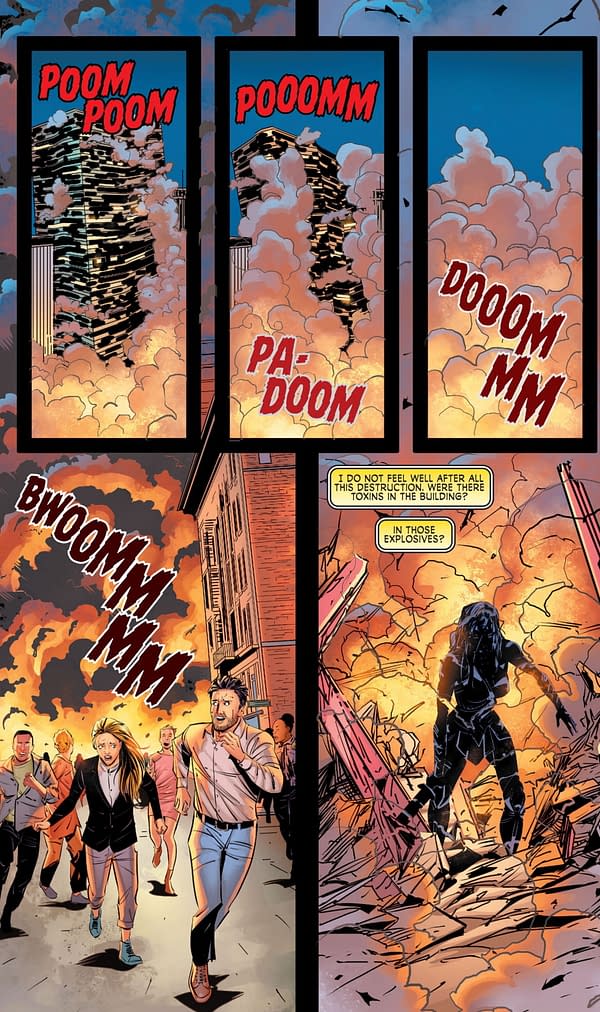 She doesn't feel well, because after all, she's just had a building blow up and collapse around her. While the crowd screams and he staggers out, she does meet one particularly nonplussed individual. A hotdog seller who has seen it all and knows not to run from his hot dog stand when there could be first responders in need of processed meat sustenance. Who is willing to distribute his dogs for free to those in need, and stand his ground without even ducking for cover. But all Diana wants is water.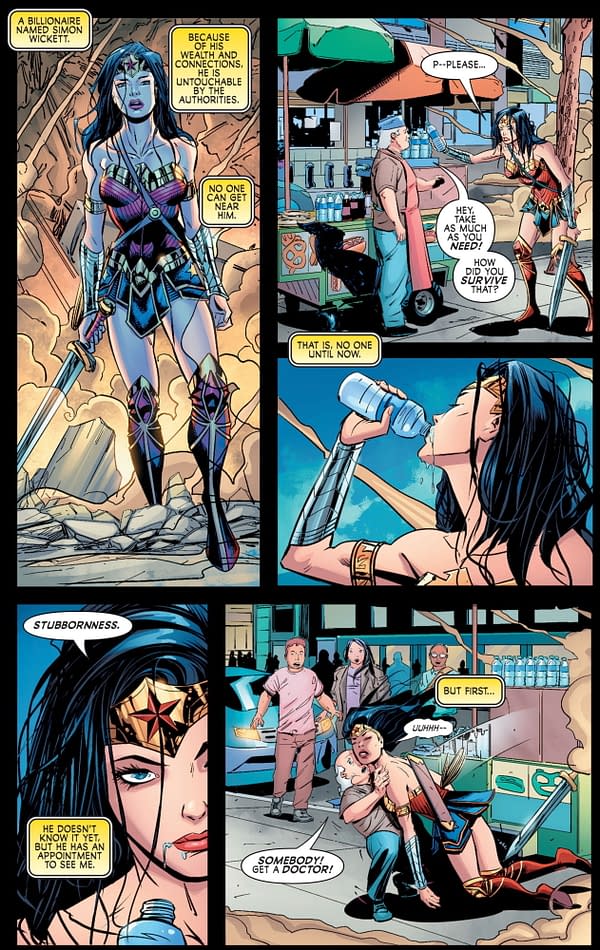 So yes, she survived, but she's not out of the woods yet. No one touch her sword kay? It's what every agent of peace needs.
Wonder Woman: Agent of Peace #1 by Amanda Conner and Jimmy Palmiotti, and drawn by Inaki Miranda 25 pages. During a run-in with a villainous crime syndicate, Wonder Woman learns about a hit list whose biggest target is a familiar name – Harley Quinn! Can the Champion of Paradise Island track down the Clown Princess of Crime before it's too late?