Posted in: Comics | Tagged: Comics, django, dynamite, entertainment, quentin tarantino, zorro
---
Working With Quentin Tarantino On The Django Unchained Sequel, Django/Zorro Grendel creator Matt Wagner has been talking with Diamond Comics, and a recent interview posted on their retailer-only website over the upcoming Django/Zorro comic from Dynamite Entertainment had a few interesting points of exactly how such a collaborative venture with Wagner, Quentin Tarantino and Reginald Hudlin works.
Quentin and I co-wrote the story together with me then penning the actual scripts for each issue. Reggie is the editor on the book which is much like his role as a producer on Quentin's films—he helps facilitate the entire process and makes sure that everything runs smoothly. During our last story session together I pointed out to Quentin that one of his most noted traits as a filmmaker is the use of a non-linear narrative. That works so, so well in engaging his audiences by serving to throw them off balance just a bit and force them to actively unravel the narrative they're watching—"Wait-a-minute…what's happening now?"

In comics, though, that interruption is already there in the form of serialization. Comic readers already have to reacquaint and readjust their attentions every time they open a new issue. So, in an effort to try and capture some of that whole Quentin-vibe in our story, I've come up with a motif that will serve to heighten the shifting perspectives so identified with his stories. The other note-worthy aspect of Quentin's films is, of course, his crackling and captivating dialogue.

We've actually outlined two distinct scenes in this series wherein Quentin will be handling the dialogue himself. One is a scene that was originally slated for his first draft of the Unchained script but which didn't make the final cut. And the other is a crucial scene where Quentin will get to play with Zorro a bit—he really wants to write in Diego's voice for that scene. So far as the differences between the comic and the film…well, there's no budgetary considerations and no filming or staging difficulties when it comes to a comic. Anything we can conceive of…the artist can draw. Quentin likes that aspect…a lot!
Matt Wagner also talked about the origins of their chosen story.
Our storyline is based on a factual western character who serves as out main villain. He was a real person that pulled off a really strange scheme that is so outlandish and bizarre that it seems like it could only exist in a comic book. When Quentin first starts working with someone, he likes to screen movies for them (he's got and incredible screening room at his house) so as to set a general tone for how the project should proceed.

We actually watched a film version of this character's story and I then set about researching the historical basis from which that was drawn. We're, of course, upping the "bad guy" factor to just make it all the more exciting and to give our intrepid heroes a foe worthy of their combined bad-assery! The entire series promises to be a lot of fun for fans of either Django or Zorro—which should be, like, everyone right?
I get the feeling that this is going to sell really, really, really well… don't you?
---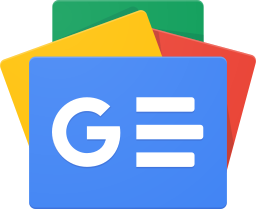 Stay up-to-date and support the site by following Bleeding Cool on Google News today!