Sometimes, on-set stories are enough to make you fall in love all over again with certain actors and actresses, like this new story about Oscar winning actress Brie Larson and her handmade gifts from the set of Captain Marvel.
Gizmodo and Io9's Germain Lussier shared a tidbit from his time visiting the Marvel Studios superhero set, and it makes us love Larson even more.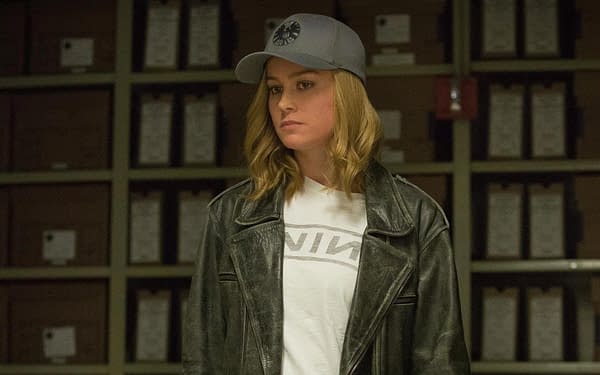 Just when we thought the choice to put Carol in a Nine Inch Nails t-shirt was the epitome of 90's awesome (we mean other than the use of Blockbuster Video in the first trailer), the reveal that Larson would make her own buttons to give out to cast and crew during filming, like this one that Lussier shared on his Twitter account:
On set we also all got buttons. It turns out @brielarson would make the crew buttons from time to time and we all got to take one home. I can now, finally, reveal my homemade #CaptainMarvel set button. pic.twitter.com/0tug22jnVB

— Germain Lussier (@GermainLussier) January 8, 2019
We're just imagining Captain Carol Danvers, fully suited in her Kree uniform, handing out buttons like in high school. It's so freaking pure, we can't even.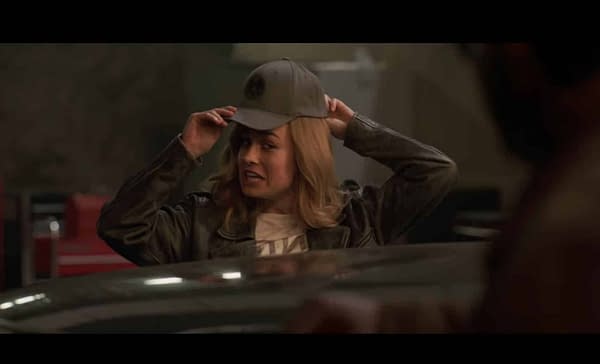 Captain Marvel tickets officially went on sale yesterday, and she's already selling out select theaters for her March 8th (International Women's Day) release.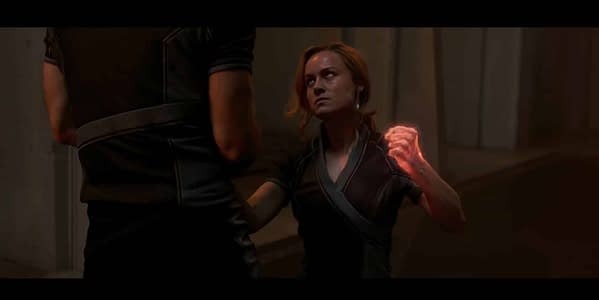 Enjoyed this article? Share it!