Daughter Star Elyse Dinh on How Her Character's Resourcefulness
Elyse Dinh (Queen Sugar) talks to Bleeding Cool about her latest role as Mother in Dark Star Pictures' Daughter, director Corey Deshon & more.
---
Elyse Dinh has amassed an impressive range of roles in her 30+ year career since her debut in 1992's Loving Lulu. She's landed memorable appearances across film and television, including JAG, Boston Public, Spider-Man 2, and ER. More recently, she's appeared on Queen Sugar, Watchmen, Grey's Anatomy, Shameless, and Maika. Dinh spoke to Bleeding Cool about her latest role as Mother in Dark Star Pictures' horror film Daughter, writer-director Corey Deshon, her co-stars in Casper Van Dien, Vivien Ngô, and Ian Alexander, and her chameleon performance. The film follows a young woman (Ngô) who a bizarre family abducts as their new surrogate daughter.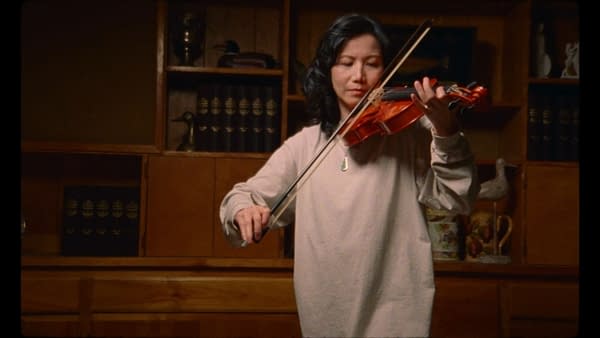 How Mother "Survives" in 'Daughter'
Bleeding Cool: What intrigued you about 'Daughter?'
Dinh: I got to play a different kind of mother. As a Vietnamese actress, I have played quite a few mothers, and they're usually of the nice immigrant Vietnamese variety. In this one, she's perverse and subversive. You don't know what's going on with her. That was what I was intrigued by initially. Also, it's just a good script. Vivien sent it over, and I was like, "I love it. I'm in."
What was it like working with Corey, and what stood out to you about the script?
I've read a lot of scripts from page one. It was so scary, and it grabbed my attention. I wasn't just flipping through it like, "What happened?" Let's see this. I got through it and was so gripped by it, and it's a thriller. I don't get to do many thrillers, and I love working with Corey because he's clever. It was all on the page. He had a clear vision and knew what he wanted to do with it. We discussed it and had an initial meeting at a pho restaurant.
[Corey] invited input. It was always going to be he was writing the script with me, Vivien, and Ian [in mind]. We had lunch, and he said, "What else would you like to see?" or "What else would you have Mother do in this film?" That is so rare for me since people don't usually ask me that [for my characters]. I get to have input, and he would take notes. He input some of that in the script by the time we went to production. He's clear about what he wants and super smart to boot. The whole process was me hoping to give him and trying to create his vision and give him what he needed.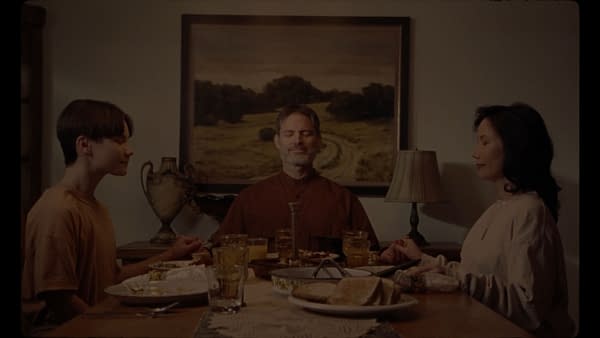 Vivian said one of her concerns was consistency when you both spoke Vietnamese to each other with regional dialects and coming off naturally. Did you share similar concerns about how you two would converse with each other?
I didn't have that concern, mainly because we're not related. If we were playing mother and daughter in an actual family, then we should talk alike in the same regional dialects. That would be required, but we're not related. We're thrown into the situation. We were strangers to each other. To me, it doesn't matter that I speak northern as she speaks southern. We don't have to buy into that. We're different people [laughs]. Maybe it adds an extra layer for Vietnamese people. It would make it clear, if you can understand Vietnamese, that we are so not mother and daughter.
Given the narrative of the film and the gaps leading to its start, was there some form of back story that you discussed with Casper or Corey that you guys just had mentally for yourselves, kind of going into this for Mother and Father's history?
I didn't discuss it with Casper, but I did ask Corey about it. Some of it, I filled in on my own, and then I would talk to Corey and say, "Am I on the right path here?" What I remember was that Mother has been there for a long time, possibly many decades, since she was young. She's a survivor, and I was filling in a lot of my back story even if it doesn't read or is not obvious. The difference for me was like, "What was her career before she ended up in the house? Did she want kids?" I filled in all of that on my own. She resents the fact that she's saddled with a daughter and a son. I had to fill that in to keep Mother's inner life alive. It was always clear to me that Mother is a survivor. However long she's been there, she has not given up. She's not giving up.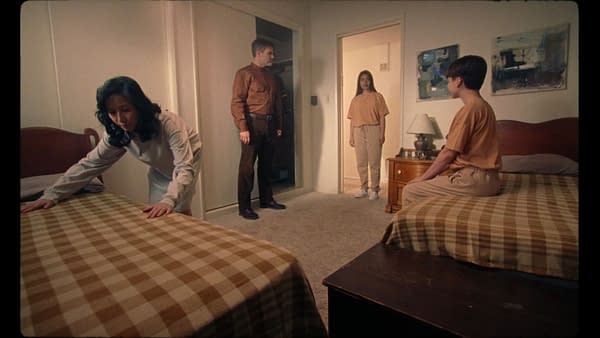 Were there any external inspirations of that helped you get into Mother's mindset?
I can't say that there was. Corey created such a full-fledged character, and we had such deep discussions about Mother about who she was. Even in pre-production, I went in and tried to build that character. We were trying to create something that I had never gotten to, to play this different kind of, as I said, Vietnamese mother. That was the fun of it, to create something different.
Was there any difficulty with achieving that balance to kind of temper your performance with the aura of fear in the home with your younger costars versus how you were with Casper's character Father and trying to be kind of the glue that held the household together?
I loved treading that fine line. It was not a challenge for me. I loved it. That Mother has several faces that she shows to different people. To me, it's clear that when she's alone with Father, she puts on a different face. When she's with Brother, she's different. Some of it didn't make the final cut, but there were scenes when I would just be alone with Brother. She has a different kind of face altogether reserved for her new Sister. She switched to Vietnamese, so I loved that Mother is different. She's a different person with a switch, which is what she does, right? Doing this right under Father's nose where he thinks I'm a certain type of woman, then finding out she's not that way.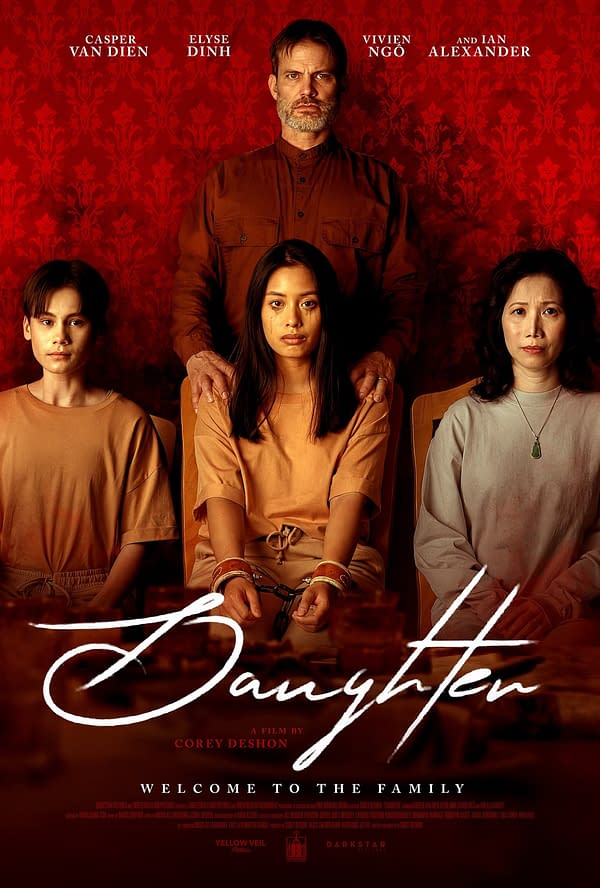 Can you break down trying to maintain Ian's character's innocence in Brother and the juggling act involved with the rest of the family?
First of all, I adored working with Ian because it's so hard to play their character. They make it look easy, and they're so good. It's utterly convincing, except that it's really hard to be innocent when you're a grown adult, right? To be like, "What is Kansas? or "What is all this? It's a complete innocence of the outside world. So the way I approached being a Mother to them and was able to be super protective of them on set, and I also adored Ian while not knowing that they needed me because I'm not their real mom. So they're fine, but I felt that anyway. I would leave them notes growing up because I adored them. They were so cute. I took on that maternal protectiveness because Brother is so innocent. Maybe some of that carried over [to Ian]. I would pick up Ian and take them to set in a carpool.
Daughter is in theaters, digital, and on demand.
---
---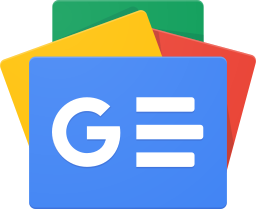 Stay up-to-date and support the site by following Bleeding Cool on Google News today!