We love sharing what Fathom Events brings to theaters, because more often than not, it's pretty awesome. In August, Fathom is presenting RiffTrax Live: Krull. That's right, you too can experience the original fidget spinner-featured science fiction/fantasy epic a la RiffTrax.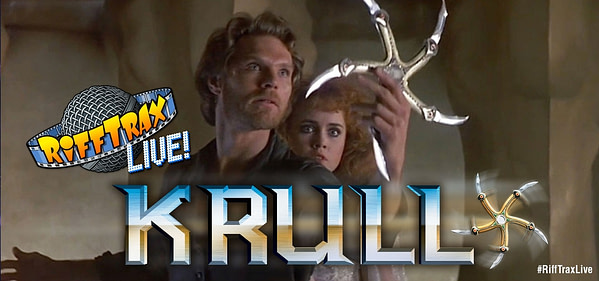 RiffTrax Live is a shared comedy experience where Mike Nelson, Kevin Murphy, and Bill Corbett riff a film LIVE onstage and it is broadcast LIVE via satellite feed to hundreds of movie theaters coast to coast.
Beyond our time, beyond our universe . . . there is a planet besieged by alien invaders, where a young king must rescue his love from the clutches of the Beast. Or risk the death of his world. KRULL. A world light-years beyond your imagination.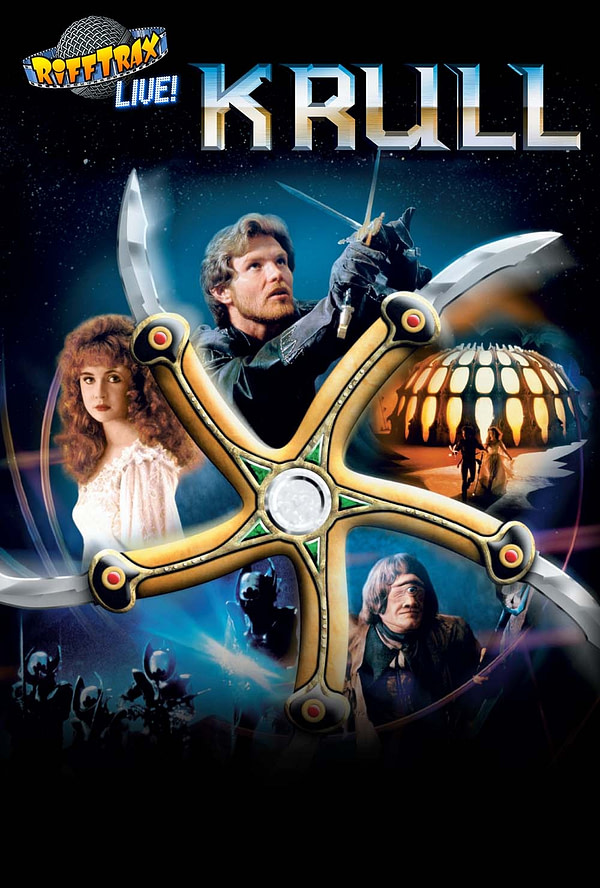 The 1983 film by Peter Yates follows Prince Colwyn (Ken Marshall) and his group of outlaws on the planet Krull to save future queen Princess Lyssa (Lysette Anthony) from a creature named "The Beast" (voiced by Trevor Martin) and his constantly teleporting lair named the Black Fortress. For its time, it was one of the priceist films made with 23 sets built at the historic Pinewood Studios.
It ALSO has a pretty fabulous score by the late-great James Horner.
One of our favorite things is this awesome over 20-minute-long making-of documentary about the film, Journey to Krull.
Anyhow, you can check for dates, locations, and times on Fathom Events' official page here.