One of the movies expected to stomp into Hall H next week is Godzilla: King of the Monsters. The third entry in Legendary Pictures' "monster-verse" hasn't made much noise over the last year or so, but that's looking to change. Entertainment Weekly has shared a first look at the movie and spoke to director Michael Dougherty.
"The world is reacting to Godzilla in the same way we would react to any other terrifying incident, in that we are overreacting," says director Michael Dougherty, whose previous credits include the horror movie Krampus. Godzilla hasn't been seen since that destructive finale, "but there's paranoia and endless speculation about whether he is the only one out there or whether we're threatened by others like his kind."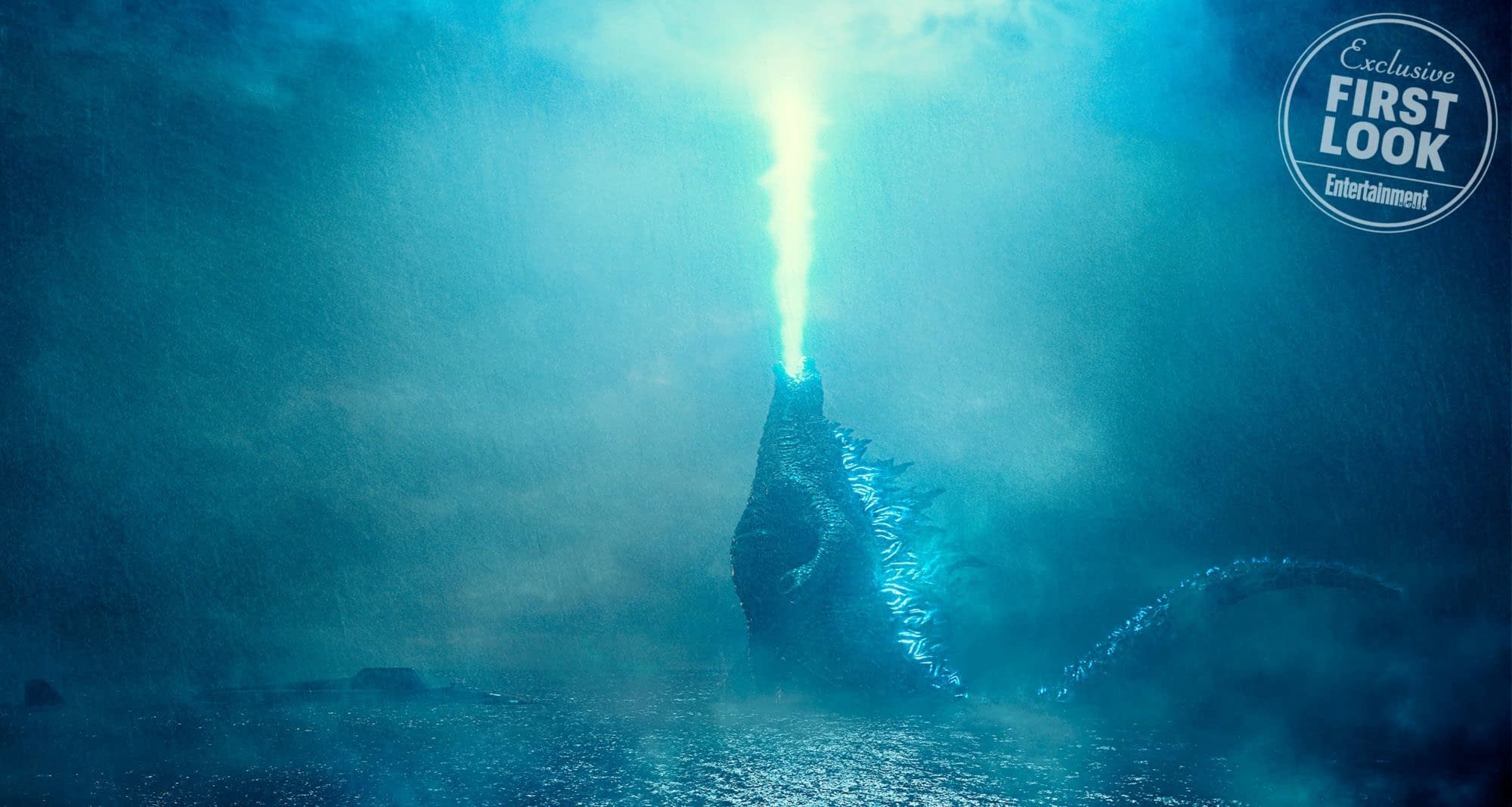 Godzilla isn't the only monster to make an appearance in this movie. The other monsters such a Rodan were teased at the end of Kong: Skull Island, and Dougherty talked about how he always had a soft spot for that particular monster.
"Rodan's been kind of a sidekick character, but I've always had a soft spot for him" says Dougherty. "In a lot of ways he's more powerful than Godzilla. He's like this winged A-bomb. I think we've done him justice." But let's not forget Godzilla himself, who reveals he has the ability to exhale "atomic breath." Can Dougherty expand on that description? "Not without giving away too much," he laughs. "But it takes place at a very key moment and it's a sort of call to arms."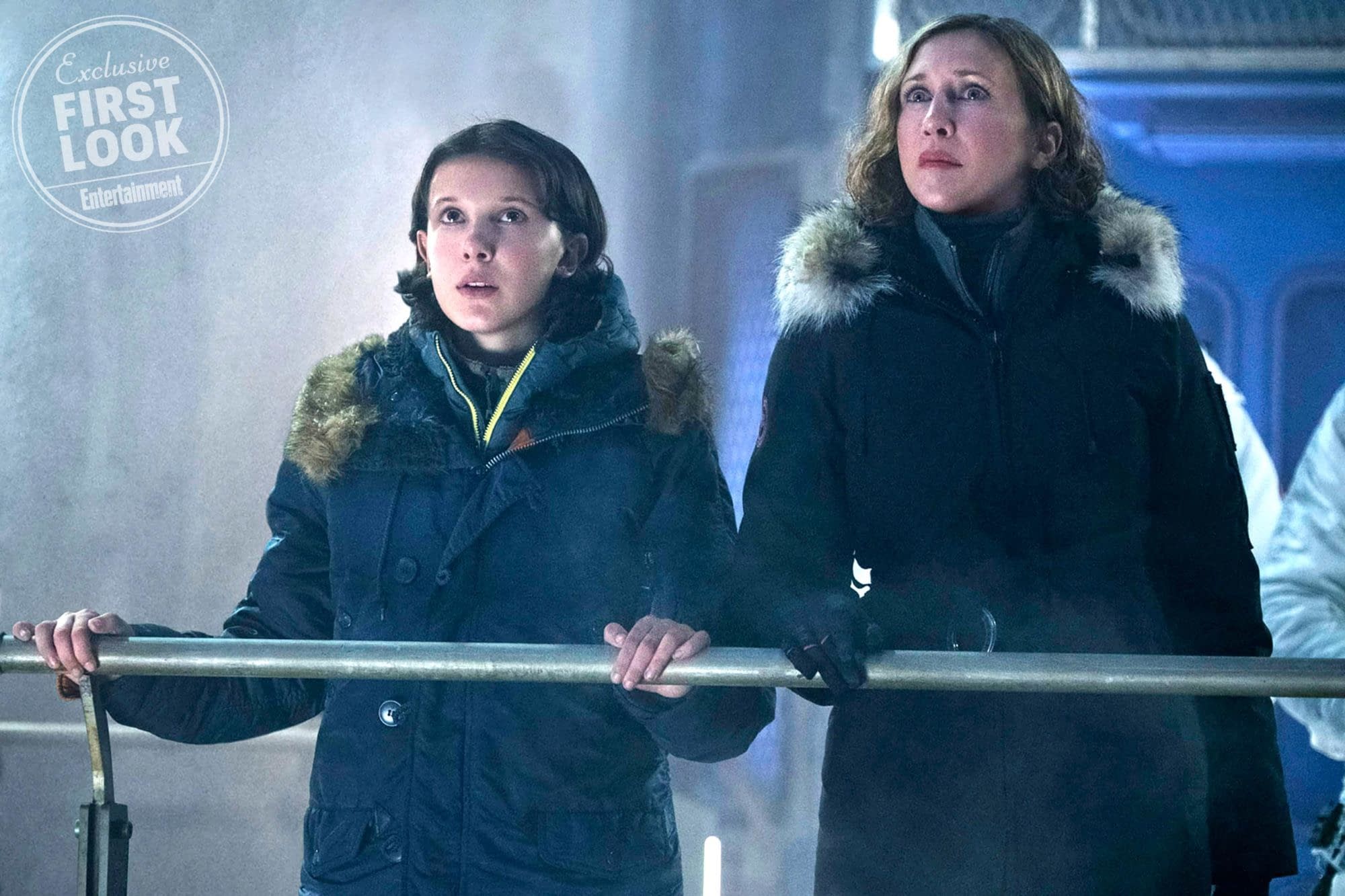 While we know Godzilla vs. King Kong is happening, that doesn't mean fans should expect to see that giant ape running around this movie.
"It's not like we're bending over backwards to introduce Kong, but there's definitely some bread crumbs," says the director.
Perhaps we'll get another post-credits scene that teases Skull Island and Kong to set up the next movie in this franchise.
Summary: The next chapter in Warner Bros. Pictures' and Legendary Pictures' cinematic MonsterVerse: an epic action adventure that pits Godzilla against some of the most popular monsters in pop culture history.
Godzilla: King of the Monsters, directed by Michael Dougherty, stars Vera Farmiga, Millie Bobby Brown, Bradley Whitford, Kyle Chandler, and Thomas Middleditch.
It's gonna roar into theaters on May 31st, 2019.
Enjoyed this article? Share it!