Kelly Sue DeConnick Wants to See Tic in 'Captain Marvel' Sequel
One of the most successful Marvel Cinematic Universe films in 2019, Captain Marvel, has a long and bright future ahead of her. Comic writer Kelly Sue DeConnick, who's run on the comic was the inspiration for the film's script, has a certain character in mind to include for the sequel.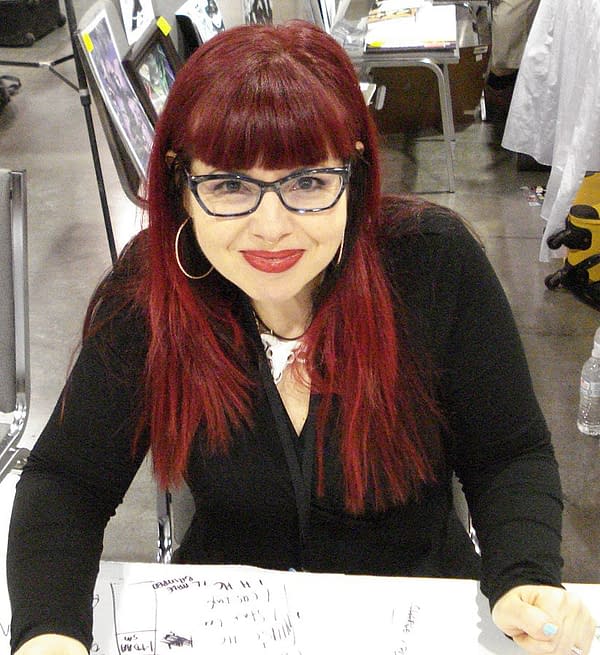 DeConnick and Marvel Studios producer Mary Livanos spoke to ComicBook.com about who we may see in Captain Marvel and Carol Danvers' future in the MCU.
"You know this a thing we've never talked about, but I, the Skrull, what's the Skrull's name, Talos. Talos' daughter looks like Tic to me, and I couldn't tell if that was intentional or if Tic would, yeah, that was a thing. I was like 'Oh I love Tic, I would love to see Tic."
Livanos insisted on a "grown up Tic," which DeConnick agreed.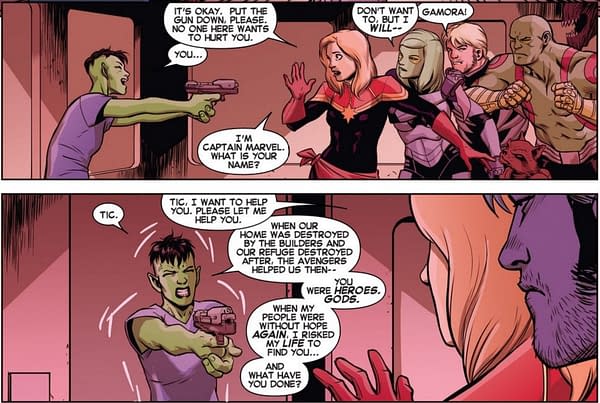 The MCU is known to play loose creatively from their comic counterparts. Tic in the comics is a Nowlian, who is sent to Earth to look for help with her people being forced off of Torfa, where she is later discovered by Danvers and the Guardians. Tic had an intricate part of DeConnick's two-volume run on the Captain Marvel comic.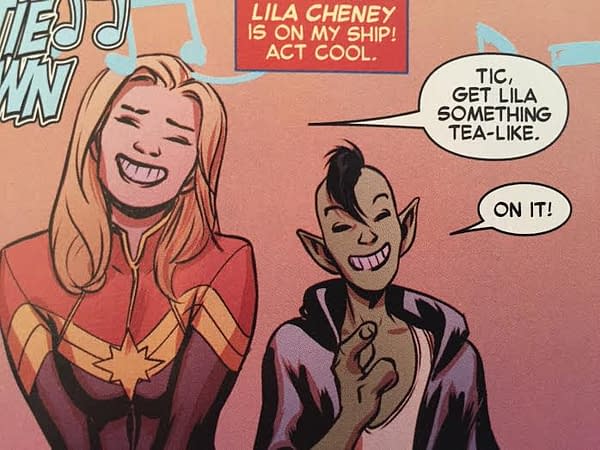 It is possible Tic could be changed to a Skrull to maintain cinematic continuity in the sequel.
Directed by Anna Boden and Ryan Fleck, Captain Marvel stars Academy Award-winner Brie Larsen, Samuel L. Jackson, Ben Mendelsohn, Jude Law, Annette Bening, Lashana Lynch, Djimon Hounsou, Lee Pace, Mckenna Grace, Gemma Chan, and Clark Gregg.
The film is available on digital today, and on 4K, Blu-Ray, and DVD on June 11th.
What other Captain Marvel characters do you want to see in future films? We know Larson wants Kamala Khan.