Why 'Guardians Of The Galaxy Vol. 2' Scared Edgar Wright
Baby Driver director Edgar Wright was more than a little nervous about Guardians of the Galaxy Vol. 2. Not because of any plot points but that there could be some overlap when it came to the songs. He realized that him and James Gunn has similar taste in music. Wright recently explained in an interview with Cinema Blend how he went about asking Gunn about the Guardians soundtrack.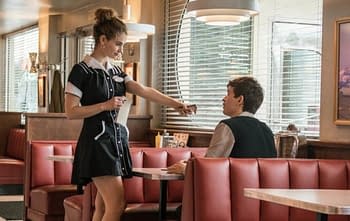 So I texted him and we had this funny text conversation…where I said: Hey man I was just panicking that some of my Baby Driver songs are in Guardians 2. And he goes, 'Well, do you have any ELO?' And I was like, 'No. Do you have any Queen?' He said, 'No. Do you have any Sweet? ' And I said, 'No. Do you have any Barry White?' And he goes, 'No. I was going to use a Barry White song but I didn't.' I said, 'Well I'm using Barry White.' Neither of us divulged what the song was… we just went back and forth, and then we figured out that neither of us were using the same songs.
Both of the movies use music in very different ways but the idea of these two directors trying to figure out whether there was overlap in a very vague text message is kind of hilarious to imagine. In the end they were able to have their musical conversation and both of the movies have been praised for the way they use music. If there had been any overlap, since Guardians came out first, Baby Driver could have been out of luck.
Summary: After being coerced into working for a crime boss, a young getaway driver finds himself taking part in a heist doomed to fail.
Baby Driver, directed by Edgar Wright, stars Ansel Elgort, Lily James, Jon Hamm, Kevin Spacey, Jamie Foxx, Eiza González, and Jon Bernthal. Check it out in theaters now.