Posted in: Movies | Tagged: Bladerunner, entertainment, film, han solo, harrison ford, HRL, indiana jones, Richard Decker, star wars
---
Is Harrison Ford The Greatest Film Actor Of All Time?
In any field that has fans, there tends to be opinions on who is the best in that field. It's gotten to the point where someone being called a goat no longer means they're a scapegoat — it means they're the Greatest Of All Time (GOAT). It leads to debates like in football with Tom Brady vs. Joe Montana. In basketball with Lebron James vs. Michael Jordan. It moves into music, art, comedy — you name it, and someone will have an opinion on who is the best. And when it comes to action: what about Harrison Ford? As I was working on another article this morning involving Indiana Jones 5, I noticed something interesting. From 1980 to 2000, Ford may have had the greatest streak of hit movies of any actor ever. And while Ford seems to be on a farewell tour of his greatest characters — Han Solo, Richard Decker and Indiana Jones — it just might be time to start looking at Ford as the greatest actor of all time.
Here are the films:
1980 Empire Strikes Back
1981 Raiders of the Lost Ark
1982 Blade Runner
1983 Return of the Jedi
1984 Indiana Jones and the Temple of Doom
1985 Witness
1986 The Mosquito Coast
1988 Frantic
1988 Working Girl
1989 Indiana Jones and the Last Crusade
1990 Presumed Innocent
1991 Regarding Henry
1992 Patriot Games
1993 The Fugitive
1994 Clear and Present Danger
1995 Sabrina
1997 The Devil's Own
1997 Air Force One
1998 Six Days Seven Nights
1999 Random Hearts
That is an amazing list of films and characters. A mix of action, intrigue, drama, romance, science fiction, and comedy. His characters were some of the most memorable in film history and all very diverse. Han Solo shares similar elements with Indiana Jones, but they're not the same — and they're very different from Jack Ryan and Richard Decker and Richard Kimble. But take away the iconic characters and you still have John Book from Witness and Richard Walker from Frantic or Henry Turner from Regarding Henry, all diverse and well-formed characters that any leading man would kill for. The role of James Marshall in Air Force One could've made any actors career, yet for Ford it was just another amazing character he brought to life. For a guy who got the Star Wars role because he was George Lucas's handyman and the Indy role because Tom Selleck couldn't get out of playing Magnum PI… Ford has done pretty well for himself.
I'm sure everyone has an opinion on who the greatest actor of all time is. John Wayne? Marlon Brando? Jimmy Stewart? Dustin Hoffman? Al Pacino? Robert De Niro? I'm sure the list of possible candidates would be a mile long. But I'm pretty sure no one would disagree with Harrison Ford being in that conversation.
---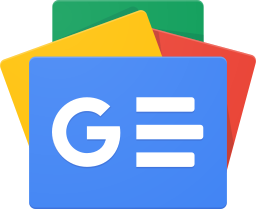 Stay up-to-date and support the site by following Bleeding Cool on Google News today!