It seemed logical that Avengers: Endgame would be the end of the third phase of the Marvel Cinematic Universe. However, much like the second phase ending with Ant-Man instead of Avengers: Age of Ultron the third phase is set to end with Spider-Man: Far From Home. That seems like an odd choice but according to Kevin Feige this was always the plan. In a new interview [via ComicBook.com] Feige explained the decision.
"We've been working for many years on Infinity War and Endgame and Spider-Man: Far From Home," Feige says. "Those were the films that were culminating the entire Infinity Saga of the MCU. And as we were working on Endgame we realized that the true end of the entire Infinity Saga, the final film of Phase 3, had to be Spider-Man: Far From Home, because — spoiler — we lose Tony Stark at the end of Endgame."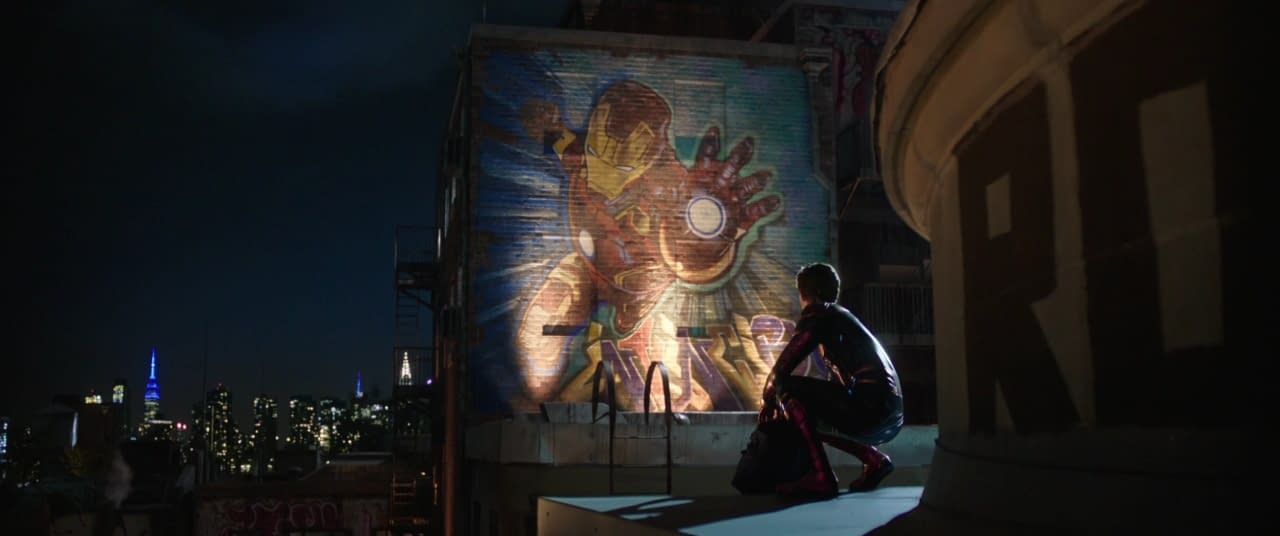 The death of Tony Stark is a big deal and it's something the MCU hasn't had a chance to grapple with. Feige went on to explain that the relationship between Tony and Peter has been a central part of the MCU for five movies now and while Tony's journey as ended it's time for Peter's to really begin.
"The relationship between Peter Parker and Tony Stark is so special over the five films that Tom Holland has portrayed Spider-Man in the MCU, that we needed to see where his journey went, and see how does Spider-Man step out of the shadow of his mentor, Tony Stark, and become the true hero that he was always meant to be. And it's for that reason that Endgame and Spider-Man: Far From Home are essentially two pieces of the same story, and it's not over yet until Spider-Man: Far From Home."
The loss of Iron Man isn't the only thing the MCU is going to have to tackle in Spider-Man: Far From Home. The Snap and the five-year gap where the survivors aged but the victims didn't is going to have ramifications throughout that world. It'll be fun to see how Marvel decides to tackle that in a movie that appears to be a more light-hearted affair.
Summary: Peter Parker and his friends go on summer vacation to Europe, where Peter finds himself trying to fight off a new foe, Mysterio, who as his name indicates may not be all that he appears.
Spider-Man: Far From Home, directed by Jon Watts, stars Tom Holland, Marisa Tomei, Zendaya, Michael Keaton, J.B. Smoove, Numan Acar, and Jake Gyllenhaal. It will be released on July 5th, 2019.
Enjoyed this article? Share it!