Peyton Reed Has Ant-Man and The Wasp Jealousy Issues
Director Peyton Reed says he has jealousy issues when it comes to his characters Ant-Man and The Wasp. How, you ask? Well, apparently The Wasp was originally going to make her first (in the suit) appearance in the MCU during Captain America: Civil War.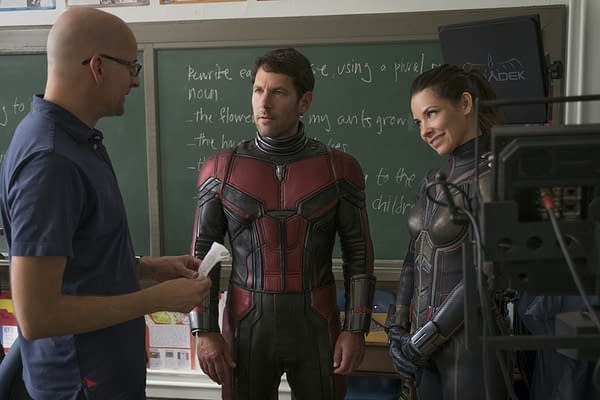 During an interview with IGN, Reed commented that he and The Russos still have "a thing" about it:
"I have jealousy issues. Whenever these heroes pop-up in movies that I'm not involved in I get jealous. The Russos and I still have a thing about it."
About The Wasp being introduced during Civil War, Reed commented that there just wasn't enough time to do her justice.
Reed went on to say that it was important to have Ant-Man and The Wasp be a standalone thing, that Scott Lang (Paul Rudd) and Hope van Dyne (Evangeline Lilly) needed their own feature to explore who and what they are.
It's a short interview, but you can see IGN's chat with Reed here:
Ant-Man and The Wasp opens in theaters on July 6th, 2018.