Stephen King's 'From a Buick 8' Coming to the Screen With Thomas Jane
Stephen King stories continue to be some of the hottest properties in Hollywood right now. One of the ones that has not had an adaptation before has just been green lit, as From a Buick 8 will come to the big screen. Thomas Jane, no stranger to starring in King adaptations himself, will star in and produce the film for Renegade Entertainment. He previously starred in The Mist, 1922, and Dreamcatcher. Courtney Lauren Penn will co-produce.
"'From a Buick 8′ is a thrilling and deeply personal project for us," said Jane and Penn, "as we explore a uniquely structured mystery spanning the 70s, 80s, 90s and post-9/11 era, centered around a son's search for the truth behind his father's sudden death. Along with first love and grief, terrifying and philosophic mysteries are spawned by inexplicable events connected to the titular car. We are honored that Stephen King is supporting our vision of his brilliant, provocative novel."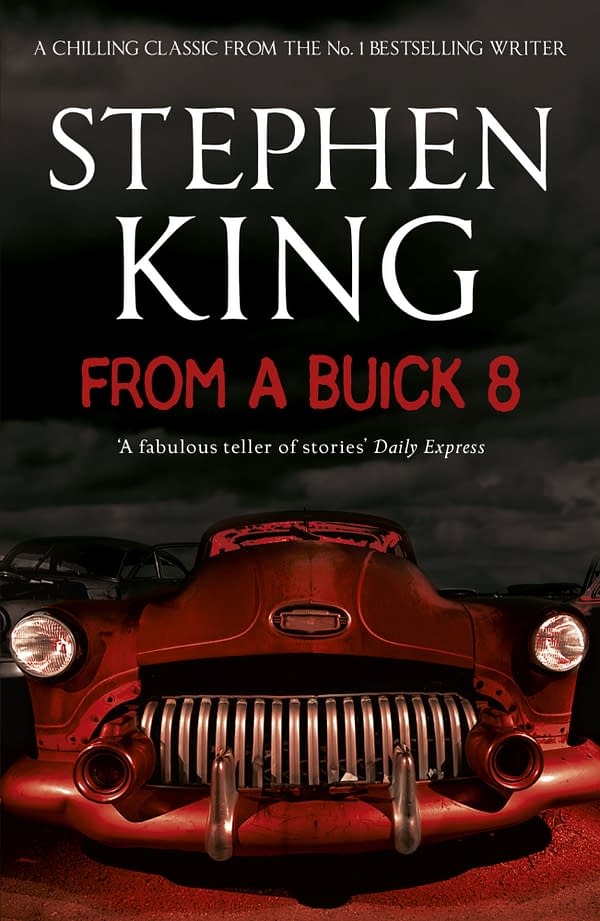 "'From a Buick 8' centers around the rural town of Statler, Pennsylvania where the state police have kept a mysterious 1954 Buick Roadmaster in the shed behind the barracks for over twenty years. When the town is plagued by strange and supernatural events, it turns out the Buick isn't what it seems to be."
First seen on Deadline