The best two hours of the week is here, as AEW Dynamite is about to start. Does TNT just play the same three or four movies on constant rotation before Dynamite? It seems like Tarzan was on last week too. But no matter! It's AEW time, and nobody cares about anything else on TNT anyway.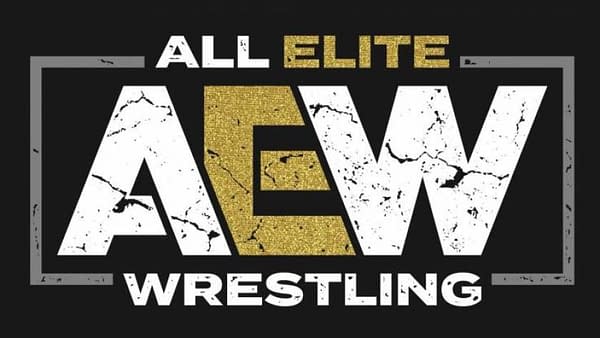 AEW Dynamite this week opens with a last week on Dynamite video package. Dynamite is live… or is it taped?… from Jacksonville Florida. Excalibur, Jim Ross, and Tony Schiavone are on commentary. Chris Jericho joins the announce team as well.
The Butcher and The Blade come to the ring to kick off the show. Have they won a match in AEW yet? I doubt FTR will be their first. Dax Harwood and Cash Wheeler arrive in their truck and walk to the ring. Jericho calls FTR the hottest free agents in all of wrestling. But what about the dozen former WWE wrestlers showing up at Impact Slammiversary, Jericho? Ross claims FTR drove here all the way from Jacksonville, prompting Jericho to extoll the virtues of Yellowjacket energy shots. Will he be shilling dick pills soon too? Does Jericho think Dynamite is his podcast?
The match goes about as you'd expect; lots of chinlocks, shoulder tackles, and stiff chops. Jericho calls it a "meat and potatoes" type of match. The Shatter Machine is now called the Goodnight Express, apparently. Guess that trademark battle with WWE didn't go well. FTR wins the match with a spike piledriver on either The Butcher or The Blade.
Afterward, the Young Bucks came out to congratulate FTR. Matt Jackson thanked FTR for saving them from a beatdown when they arrived two weeks ago, but FTR forgot to introduce themselves. Matt introduces the Young Bucks as the best tag team in AEW. But before things can get too heated like Shawn Michaels talking about Black Lives Matter, The Butcher and the Blade attack the Bucks from behind. FTR fights them off and tosses them from the ring. Kenny Omega and Hangman Page run out as well for some reason. JR has a psychotic break and thinks he's back on Monday Night Raw in the 90s. He says, "DTA: don't trust anybody." Stone Cold isn't here, JR.
Dasha Gonzales interviews the Natural Nightmares backstage. Brandi Rhodes is upset that Allie is wearing a Nightmare Family jacket. QT Marshall says he gave it to her and calls her "his girl." Dustin Rhodes lectures Marshall about keeping focused. He wants him to go no-fap. Can Marshall do it? Rhodes says Allie won't be allowed at ringside next week.
Penelope Ford and Nyla Rose vs. Hikaru Shida and Kris Statlander is next. Jericho is obsessed with how sexy Kip Sabian is. He also becomes livid during Statlander's entrance when she boops Pineapple Pete. This is a pretty good match. AEW's women's division has come a long way since the early days. In one cool spot, Rose hangs both Shida and Statlander over the top rope and then hits a splash on them from the top rope in the corner. The match ends when Kip Sabian trips Shida, prompting Statlander to dive out of the ring on Sabian, which distracts the ref, which lets Rose toss Penelope Ford the championship belt, which Ford hits Shida with, getting the pin.
A black and white Darby Allin video is next. Allin says he doesn't give a s**t that he's not cleared to wrestle. So instead, he goes to a skate park with Tony Hawk. Hawk tells Allin it doesn't matter if he's cleared to wrestle, it won't stop him from skating here. Vince McMahon, watching the show, immediately called up Tony Hawk and asked him to be WWE's new doctor. Allin works on jumping off a ladder on a skateboard onto a ramp. He blows it over a half dozen times before nailing the trick. Can we get Darby Allin as a playable character in the Tony Hawk Pro Skater video game rerelease? Next up, a video from Britt Baker complaining about Big Swole, who she beefed with last week. Baker says she has a more difficult struggle than Swole and she wants respect.
Inner Circle (Jake Hager, Santana, and Ortiz) vs. Best Friends and Orange Cassidy is next. Jericho tries to appeal to Jim Ross's love of the state of Oklahoma to try to get him to support Hager. He also says the Inner Circle are the closest friends he's had in his entire career. In Canada, Kevin Owens sheds a single tear. The purpose of this match is to get to Orange Cassidy in the ring doing his thing. He doesn't disappoint, taking on all three Inner Circle members. At one point, he hits a double hurricanrana on both Santana and Ortiz. I'm not sure how that was supposed to work physically, but if we can accept the Irish whip, we can accept that. Cassidy pins Ortiz with a rollup, prompting Jericho to run to the ring with his bat, which he uses to hit Orange Cassidy in the head, busting him open. Jericho then beats Cassidy with a 20-pound sack full of oranges. The announcers sold this as attempted murder. "Blood Orange Cassidy has just been juiced," Jericho announced before dumping the oranges on him. Santana and Ortiz squeezed several of the oranges out onto Cassidy's head, which probably stung when the juice got in his cut.
Hopefully, Cassidy is okay. Come back shortly for the second half of this AEW Dynamite report.
Enjoyed this article? Share it!