WWE Hall-of-Famer and greatest wrestler of all time, the Heartbreak Kid, the Showstopper, Shawn Michaels, was in a backstage argument with a producer at NXT Takeover: In Your House about the ongoing Black Lives Matter protests happening in response to the killing of George Floyd by police, according to a dirt sheet rumor. Let's just get this out of the way first, because the first thing we thought when we saw the headline reported elsewhere was: oh no, not Shawn Michaels! As it turns out, ol' HBK was on the side of BLM. Phew!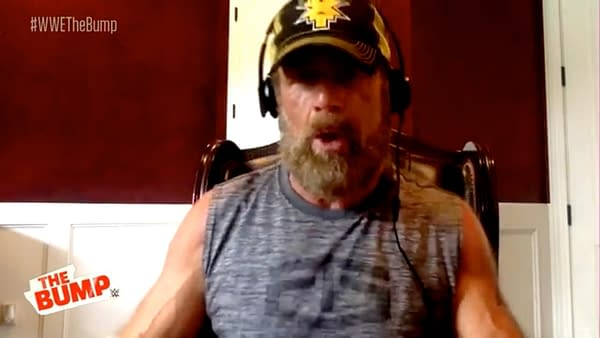 The report originates at Fightful Select, the pay version of Fightful's site which we don't have a membership to. But the report was summarized by Ringside News. Apparently, before NXT Takeover: In Your House went on the air, Michaels reportedly got into an argument described as "heated" with a producer. The producer denied that systemic racism is an issue in the United States and it got the Heartbreak Kid all fired up. Mr. WrestleMania apparently explained systemic racism and inequality, and as far as we can tell, no Sweet Chin Music needed to be delivered.
Here's the portion of Fightful's report that was copied and pasted to Ringside News:
Shawn Michaels was in a heated debate at NXT Takeover In Your House ahead of the show. Michaels was discussing the current social climate with another producer, when said producer mentioned that everyone already gets treated the same. This didn't sit well with Michaels, we're told, who broke down systematic prejudice and inequality to the persona in a very heated discussion.
No word on who the producer Michaels was arguing with was, but you can figure out who the producers in NXT are and hazard a guess on your own.
Enjoyed this article? Share it!