ABC Ends Quantico and Designated Survivor as 'Cancel Friday' Continues
This has been one black Friday for television series as ABC has cancelled both Quantico and Designated Survivor, according to EW.com. One of these is a bit of a surprise. Quantico is in its third season and averages 2.4 million viewers and a 0.5 demo rating. 0.7 used to be the drop dead line for a series on one of the big three. Designated Survivor, on the other hand, averages 4 million total viewers and a 0.7 demo rating, which would seem to be good enough to keep, but not so much.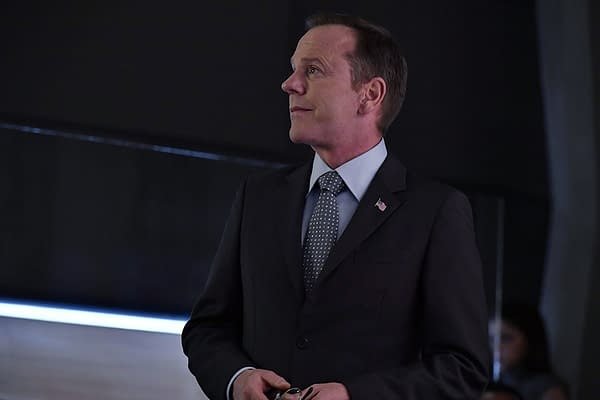 Quantico has gone through some turmoil with a change of leadership this season as Michael Seitzman stepped in as showrunner. Designated Survivor has had multiple showrunners over its two seasons and may be suffering from viewer exhaustion caused by the current political environment in the country.
This will free up star Kiefer Sutherland if he wants to return to the 24 franchise that didn't fare well without him — something I bet Fox would be very happy to see.
Designated Survivor has one episode left to air on May 16th. Quantico has just returned, with only three of the 13 episodes in season 3 aired so far.
ABC will be presenting their 'upfronts' to advertisers on Tuesday, May 15th.