Adam Savage Launching 'Mythbusters Jr.' on Discovery
We need more Mythbusters in our lives, right? Judging by the still-vocal fanbase for the long-running (but now over) Discovery series, this is a sentiment shared by viewers across the globe. If this also includes you, we've got some pretty great news.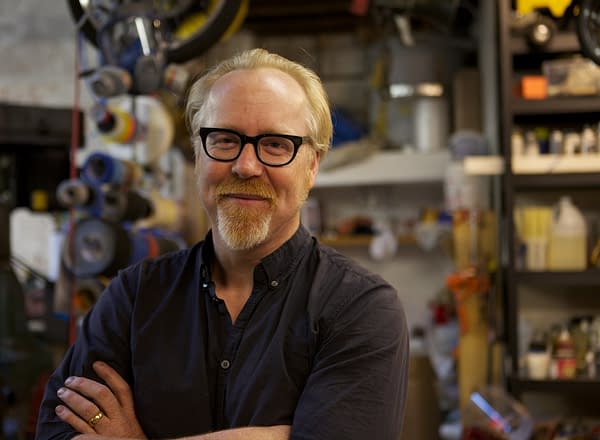 One of the original 'busters is returning to the cable network to launch a new spinoff series, Mythbusters Jr. Adam Savage will guide six kids well ahead of the curve with their science-fu and STEAM (Science, Technology, Engineering, Arts, and Math) skills. Reportedly they will do much of the same fact vs. fiction experimentation made famous by the original series, and we'll be getting 10 episodes of this new series.
Savage said of the project:
"I'm so excited to be returning to Discovery to work with these kids on a new incarnation of the show I love so much. To be able to confront them with great questions and the resources to answer them is such a dream. Helping to inspire future scientists and engineers is a mission I share with Discovery."
Discovery's Chief Brand Officer Nancy Daniels said:
"Adam Savage is a true American original, a singular talent who inspired a new generation of MythBusters and will now get a chance to mentor a remarkable group of kid geniuses. MythBusters is an iconic series and to be able to expand its roster in spectacular style with MythBusters Jr. is something that we are proud to do."
While no set release date has been announced, Discovery has said the series is expected sometime in the last quarter of 2018.