Last week's Doctor Who series 11 episode "Kerblam" was an unsubtle parody of the practices of Amazon, with a future company with a warehouse taking up an entire moon, forced to comply with a law to give ten percent of its jobs to humans, rather than robots. But those jobs were strictly monitored, with breaks and conversation between workers restricted and everyone wearing ankle tags so that they could be tracked. A bit over the top?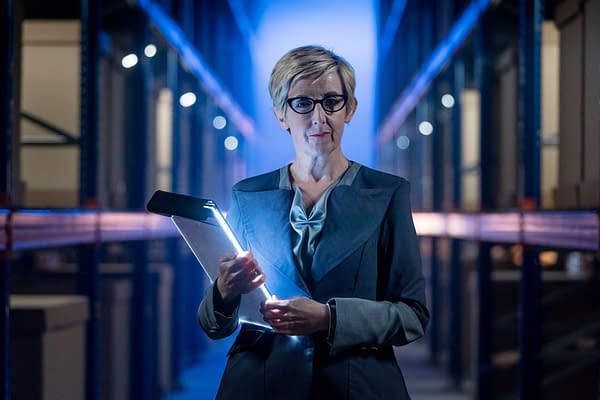 Not too much.
Last year, Amazon patented a wristband to track workers movements across its warehouses, monitor performance of assigned tasks. Just like in "Kerblam", the bracelet alerts a worker to a shelf where a package for the order they are completing, before sending it out for delivery. It would buzz if wearers try to pick up the wrong item.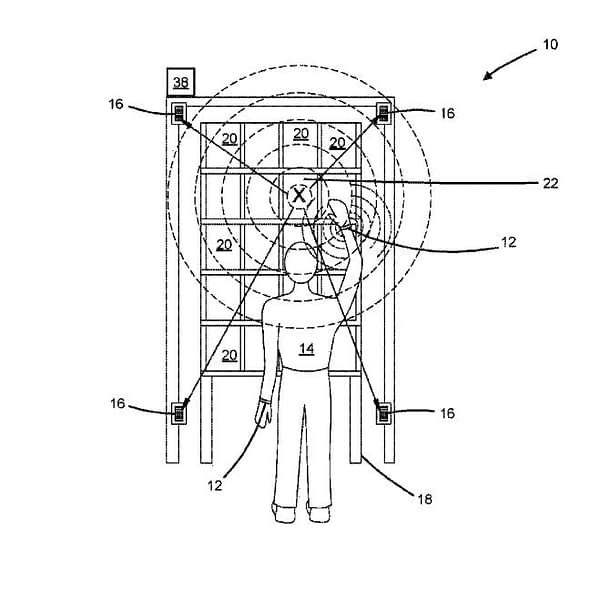 And while it can't do teleportation, they have designed flying warehouses to dispatch drones to customers' homes while in motion. As for the treatment of employees, an investigation by the Daily Mirror had a reporter talking about 'how I became a human robot':
Alone in a locked metal cage, 10 feet from my nearest colleague, a robot approaches from the shadows and thrusts a tower of shelves towards me. I have nine seconds to grab and process an item to be sent for packing – a target of 300 items an hour, for hour after relentless hour…

I found staff asleep on their feet, exhausted from toiling for up to 55 hours a week.

Those who could not keep up with the punishing targets faced the sack – and some who buckled under the strain had to be attended to by ambulance crews…
While the Guardian found similar:
I have to put away each item in 15 seconds or less, and get through 250 in an hour, or I'll be given a warning by a manager. Stepping away from my station to, say, get a drink of water can have a big impact on my performance.

During my half-hour breaks I rush downstairs to have something to eat. It's stressful – and it definitely affects my health, standing up for hours on end. I worry I may pass out if I don't rest during my meal breaks.
As of Black Friday this year, there have been protests and strikes by Amazon staff citing inhuman conditions, include banners and chants stating 'WE ARE NOT ROBOTS'.
Just in case anyone tells you that Doctor Who is far-fetched… no wonder Amazon leaked this weekend's episode early by 'mistake'…
Enjoyed this article? Share it!