Remaining Anthony Bourdain: Parts Unknown Episodes Will Air on CNN
CNN announced this morning that they will air the final two completed episodes of Anthony Bourdain's Parts Unknown as planned. The episodes will cover trips to Cajun Mardi Gras and Bhutan.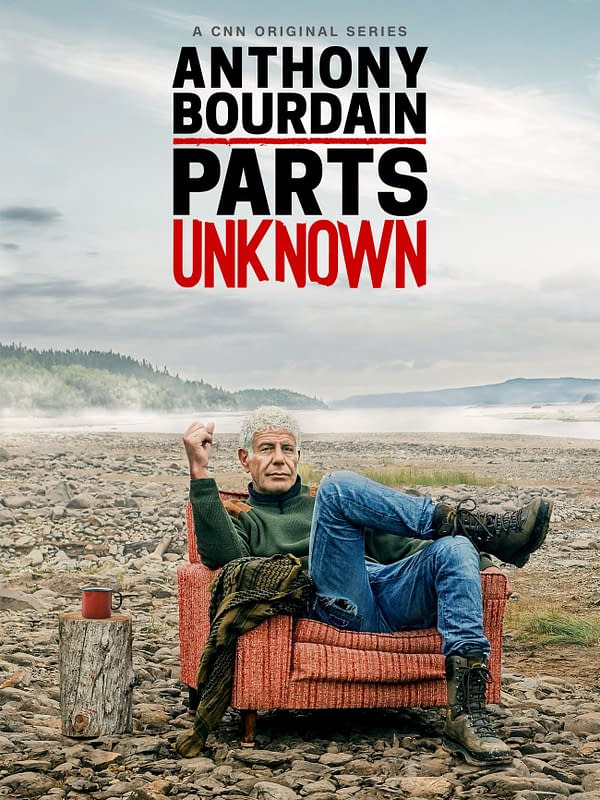 Fans of the outspoken author and chef are still reeling from the news that Bourdain, while filming an episode along with longtime friend Eric Ripert in Paris, had taken his own life. We won't get into the details, but they're out there if you really want to know.
In a newsletter today, reporter Brian Stelter commented that:
"A CNN spokeswoman says the final two episodes of the season will also air as scheduled, this Sunday and next Sunday at 9 p.m. ET. The 'Remembering Anthony Bourdain' tribute will re-air this Sunday at 8."
As this time CNN has no plans to air any of the uncompleted Paris episode, and I'm incredibly torn on this decision.
There might be footage within the edit bay that could possibly point towards his decision, and I'm not sure I want to see that. But it's the last new creative thing we'll ever get from Bourdain, and that is a reality I'm still having trouble accepting.
CNN will also be re-airing their Bourdain tribute programming this Sunday.
Netflix did announce that they will not be removing Parts Unknown from their online library on the 16th as previously planned, but will continue to offer the series indefinitely.
Fans can also find Anthony Bourdain's previous series A Cook's Tour and No Reservations on various streaming services if they are so inclined.