"Atlanta": Donald Glover's Award-Winning Series Set for 2021 FX Return
One of the things we love about the Television Critics Association's (TCA) annual seasonal press events is the rollercoaster effect it can have on a day – from the highs of previews and renewal announcements to the lows of delays and cancellations. In the case of Donald Glover's Atlanta, it's a little bit of both – with FX Networks and FX Prods. Chairman John Landgraf revealing that the next installments of the Emmy Award-winning comedy series were on their way.
Just not until 2021.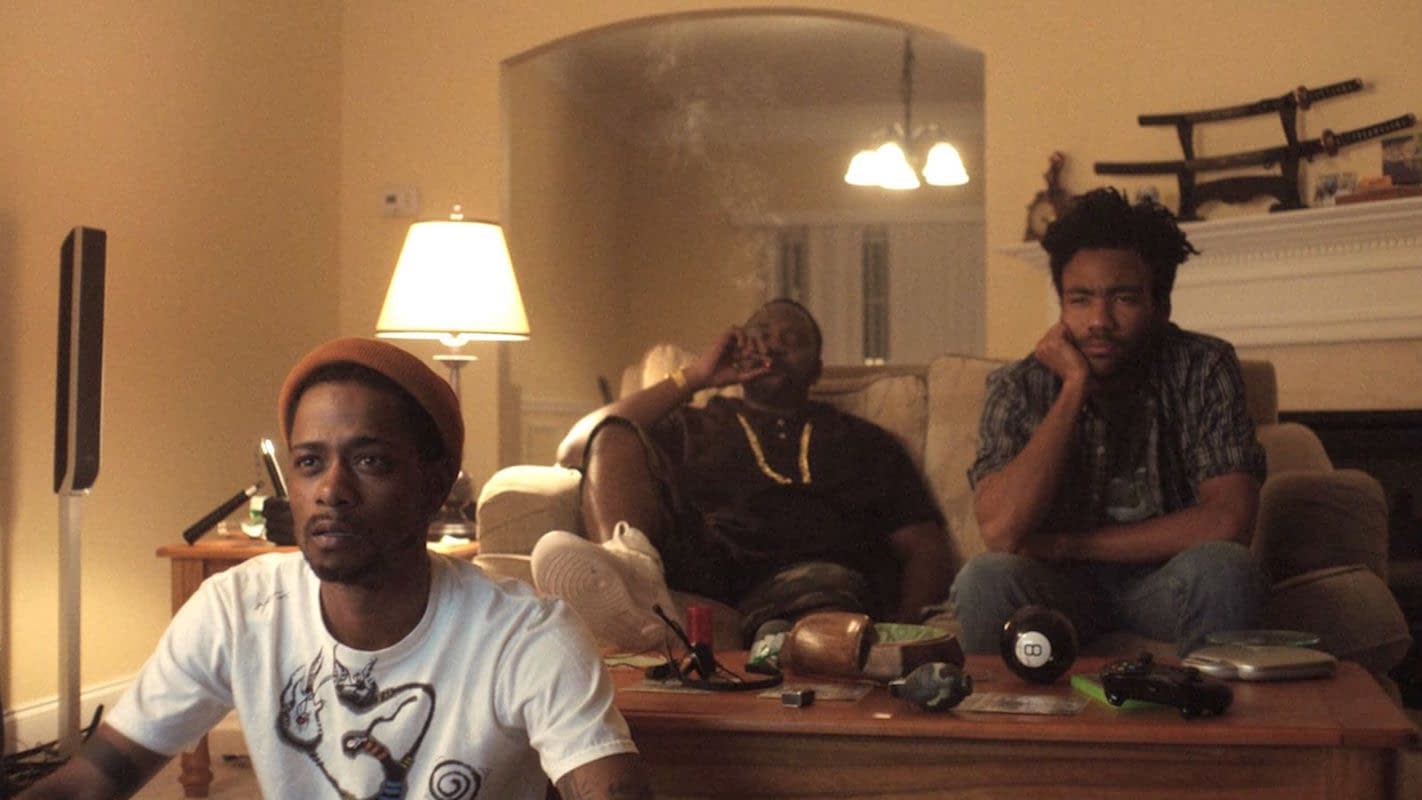 Speaking at the TCA event, Landgraf also revealed that Season 3 and 4 are being seen as "Part 1 and 2" of the series' next chapter. The first 10 episodes are expected to begin airing in January 2021, with the following eight episodes (for now) set for Fall 2021. The 18-episode order will be filmed in sequence, both in Atlanta as well as locations outside of the United States.
One of the reasons – though not the sole reason – for the delay between seasons is just how busy Glover has become over the year. A creative multi-talent, Glover has increased his presence on both sides of the camera as well as on the musical scene. But don't think for a second that Glover's busy schedule makes him less attractive to FX: when asked if there would be interest in a fifth season of Atlanta, Landgraf didn't mince words: "As long as Donald wants to make more 'Atlanta,' I'm down for that. But it's his choice".
Glover created Atlanta and co-starred alongside Brian Tyree Henry, Zazie Beetz, and Lakeith Stanfield. The series is executive produced by Glover and his brother, Stephen Glover, along with Paul Simms, Dianne McGunigle, and Hiro Murai. FX Prods. produces the series.