Bachelor in Paradise Season 6, Episode 1 Recap: The Blake Show
Bachelor in Paradise is back! After the eventful season of The Bachelorette Hannah and company just put us through, we didn't even have to wait a week for the latest group of men and women to try and find love in paradise. Bachelor Nation, this season promises "more drama and tears" than ever before, and if this episode is any indication, this is going to be a wild few weeks. I am a fan of this franchise, but this will be my first foray into Paradise.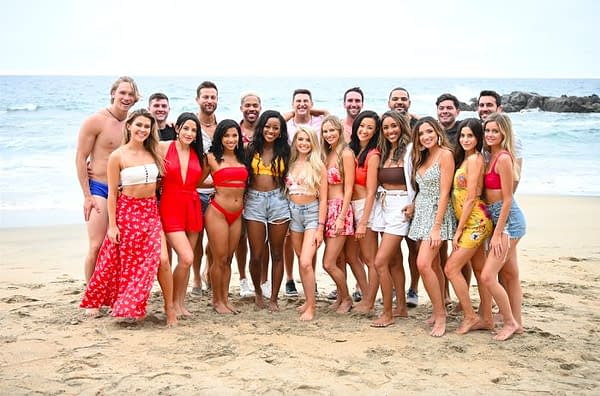 This season features 37 different people. That is a whole lot, as some will leave and join the season throughout. Tayshia (Colton's Season), Blake (Becca's Season), Katie (Colton's Season), Cam (Hannah's Season that just ended-"rapper"), Jane (Colton's Season), Hannah G. (Colton's Season), Demi (Colton's Season), Clay (Becca's Season), Nicole (Colton's Season), Chris B. (Making his SIXTH appearance on a Bachelor show, and third Bachelor in Paradise appearance), Dylan (Hannah's Season), Derek (JoJo's Season), Sydney (Colton's Season), Kevin (Hannah's Season), Wills (Becca's Season), Onyeka (Colton's Season), John Paul Jones (Hannah's Season), Annaliese (Arie's Season), and Caelynn (Colton's Season) all start us off.
This is always one of the best episodes of any Bachelor season. The intros are always entertaining, and these people all know each other. They are all part of the Bachelor machine, and for us, that helps. It is kinda interesting to see who already has relationships and friendships going on. It seems Blake and Caelynn were together at some point, and Annaliese has no love for Clay since he was just engaged to a friend of hers. It is quite obvious who is on the show to keep their fame flame going, and who is here to somehow find love. There have been quite a few couples made here, so here is hoping!
The guys have the roses to hand out this first week. Pretty much every guy thinks Hannah G. is the entire reason to be on the show. It is understandable, she is one of the best contestants the show has ever seen. Dylan especially seems very smitten, but unfortunately Blake got the date card, and he chose her. Just kidding! To the shock of everyone, he chose Tayshia. Their date goes well, but that's about all that does for Blake. As Caelynn tells Onyeka about how he hooked up with here the night after hooking up with Kristina (Nick's Season), she walks onto the beach. Blake seemingly has been quite busy, and Bachelor in Paradise looks to be his comeuppance.
Demi is a force of nature, and she will be a big part of this season. In the first ten minutes of Bachelor in Paradise starting, she revealed that she is in an open relationship with a woman, and also spends some of the episode making out with Derek in a hot tub. Good for Demi, she is supremely entertaining and real, and her journey on this show should be fun to watch.
Hannah G. seems to have found her prince charming as well in Dylan. He was very interested in her, and in fact only came on the show to meet her. They seem really smitten, and we may have our first love connection for sure here. There are spoilers out there of course, but who reads those? (Everyone does).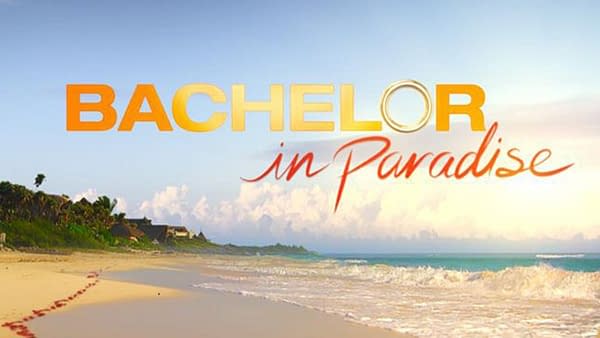 From the season preview, we are in for a wild ride. Dare I say…the most dramatic ride in Bachelor history?
Other highlights:
-Chris Harrison is positive and awesome, I wish he could just follow me around all day.
-Chris B. says he can't find love in the world. It may be because women have seen him on six seasons of reality television…
-Somebody actually just said that they hope "there is no drama this season".
-Cam purring after Demi predicted he would in his cheetah shirt was incredible.
-Blake's reaction to Caelynn coming down those stairs should be a gif for all times.
-Only to be rivaled by his reaction when Kristina walked onto the beach.
-Cam is…not the favorite of anyone on this show. Or me. He's kinda creepy.