"Better Call Saul" Season 5: Mike Takes Us Down the Road to a Proper Pimento Cheese Sandwich [VIDEO]
With Vince Gilligan and Peter Gould's Better Call Saul landing on Sunday, February 23, and Monday, February 24, for a two-night premiere event, AMC has found a pretty cool and different way to promote the show's return. Over the past few weeks, we've gotten some very interesting "How To" videos from some very (in)famous faces.
We're talking mini-lessons on tying ties, making tacos, and ironing a proper shirt from Odenkirk's Saul Goodman, Tony Dalton's Lalo Salamanca, and Giancarlo Esposito's Gus – followed up by Kim (Rhea Seehorn) showing off the finer points of negotiation.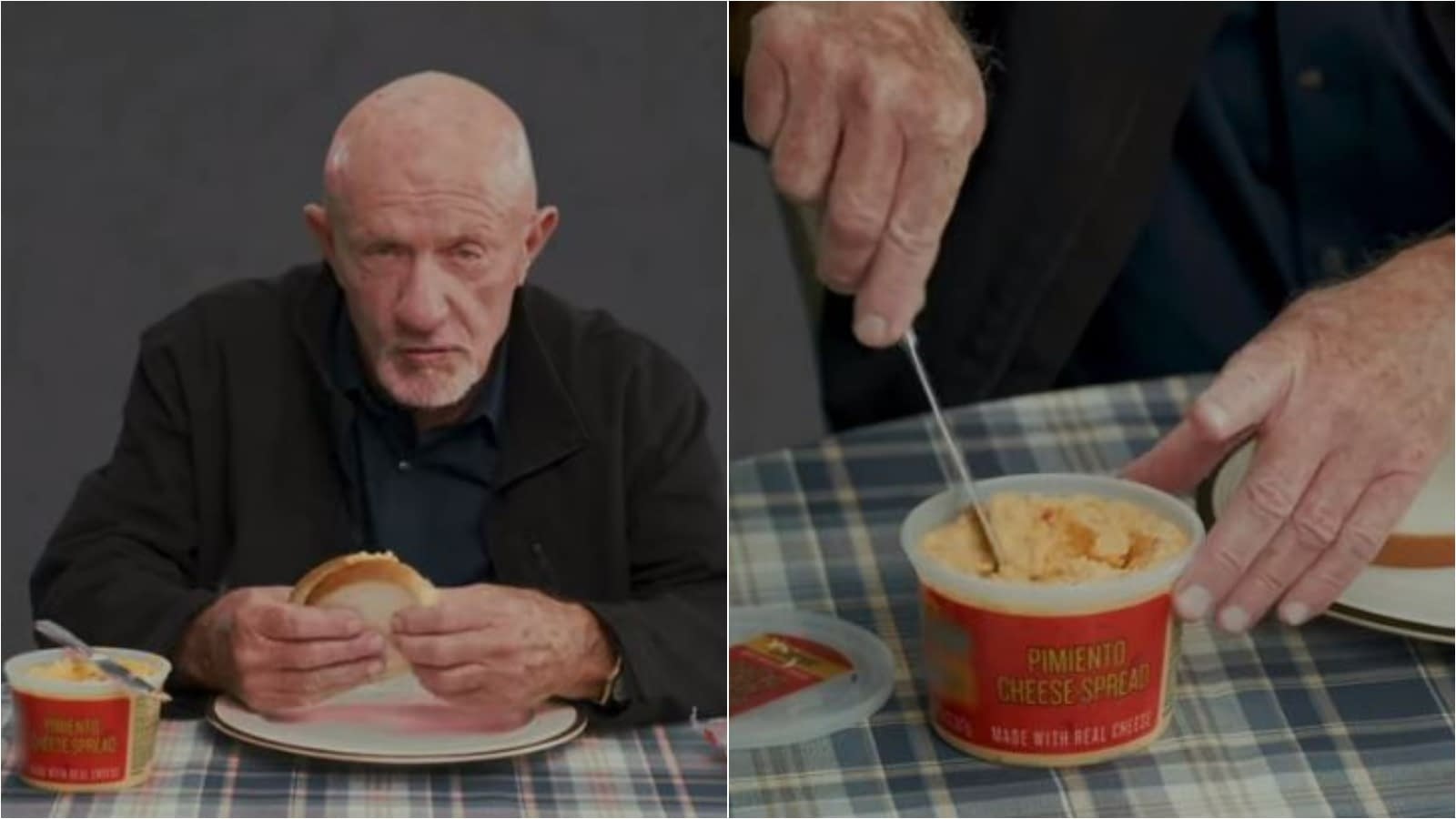 Next up, Mike Ehrmantraut (Jonathan Banks) shares the basics of how to prepare an easy lunch: a Pimento cheese sandwich. Trust us – you won't need to take notes:

https://youtu.be/qLbdg4WM8qc
In season five of the critically acclaimed drama, Better Call Saul, Jimmy McGill's decision to practice law as "Saul Goodman" creates unexpected and profound waves of change throughout Albuquerque's legal and illegal circles. Kim Wexler finds herself at a crossroads as her connection with Jimmy deepens. Wracked with guilt and regret, Mike Ehrmantraut hits rock bottom. Meanwhile, Nacho Varga tries to survive as Gus Fring's covert war on the cartel becomes a life-and-death chess match with the mercurial and relentless Lalo Salamanca
"Better Call Saul" season 5, episode 1 "Magic Man": Now doing business as "Saul Goodman," Jimmy unveils an unorthodox strategy for client development that tests Kim's tolerance of his new legal persona. Lalo searches for the mysterious "Michael," only to discover a problem within his own operation. Written by Peter Gould and directed by Bronwen Hughes.
"Better Call Saul" season 5, episode 2 "50% Off": Jimmy's promotional stunt has unintended consequences. Nacho takes extreme measures to earn Lalo's trust. "Saul" is a success at the courthouse, but still has yet to win Kim over. Simmering with rage and self-loathing, Mike loses his temper. Written by Alison Tatlock and directed by Norberto Barba.