'Black Mirror' Season 5: Netflix Unveils Episode Titles, Trailers
Netflix and Charlie Brooker's Black Mirror is officially back for a fifth round beginning June 5th – and now the streaming service has revealed the titles for the season's episodes as well as releasing trailers for each. Teasing the season with the ominous line, "the future we should have seen coming," the upcoming season will stray from past season's structure: instead of six stand-alone episodes, this season will consist of only three.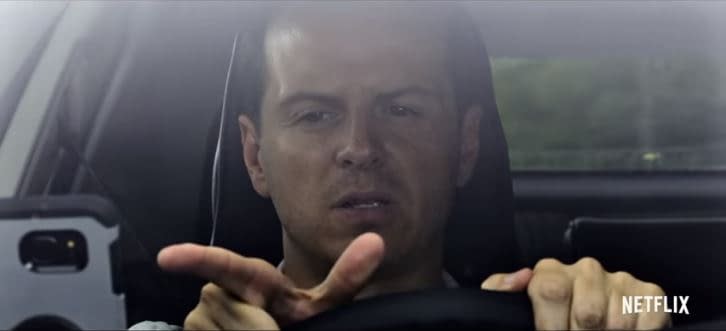 "Smithereens"(Andrew Scott, Damson Idris, and Topher Grace) focuses on a cab driver with an agenda whose life spins out of control after picking up a special passenger.
"Don't forget to rate your drivers."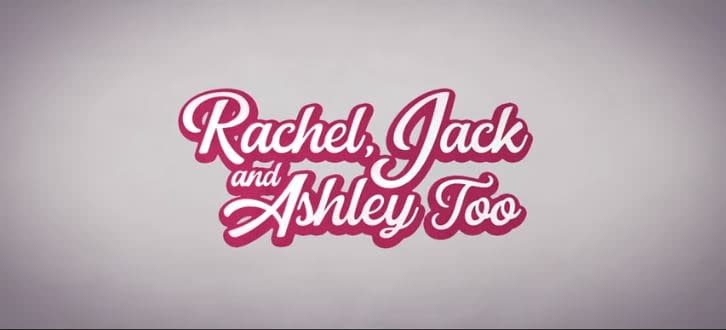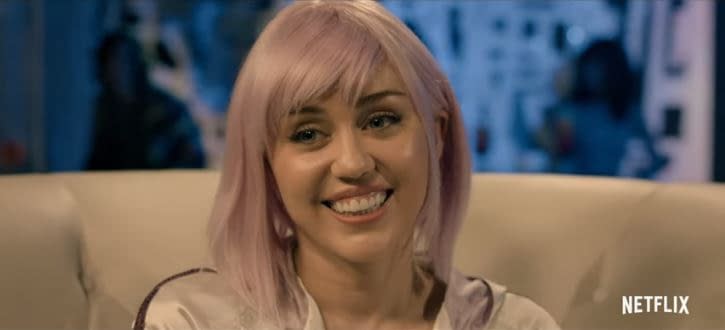 "Rachel, Jack and Ashley, Too" (Miley Cyrus, Angourie Rice, and Madison Davenport) focuses on a lonely teenager who wants to connect with her favorite pop star – and a pop star who's feels as if she's living another life..
"Ashley, are you ok?"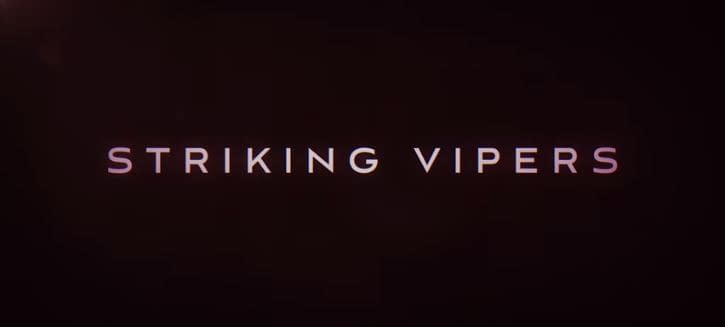 "Striking Vipers" (Anthony Mackie, Yahya Abdul-Mateen II, Nicole Beharie, Pom Klementieff, and Ludi Lin): When two college friends reconnect after a number of years, a sequence of events unfold that could alter both of their lives… forever.
"Is there someplace else you'd rather be?"
Black Mirror season 5 teased the all-star line-up in the official trailer – all of whom can be seen in the trailer below. Under flashes of words "love," 'privacy," "connection," "sex," "family," "work," and "afterlife," the trailer highlights a season whose themes will include technology's (usually negative) impact on marriage, self-worth, mental health, and social media.
Three new stories about the future we should have seen coming. Black Mirror returns June 5th.
Netflix's Black Mirror offers a futuristic and occassional dystopian take on humanity's relationship with technology in a number of settings and environments, similarly depicted in shows like The Twilight Zone, The Outer Limits and recently YouTube Originals' Weird City. The Emmy-award winner has featured a number of high-profile actors over the course of its four-season-and-specials run: Hayley Atwell, Bryce Dallas Howard, Jon Hamm, Hannah John-Kamen, Jodie Whittaker, Mackenzie Davis, Domhnall Gleeson, and others.
Black Mirror was created and written by Brooker, with Annabel Jones serving as executive producer.