Brandon Sanderson Stopped by 'Wheel of Time' Writer's Offices
We're pretty tickled that Brandon Sanderson just stopped by the Amazon Studios Wheel Of Time series writer's room. Sanderson took over writing the "Wheel of Time" book series when creator Robert Jordan passed away, completing the 14-book saga (that was meant to end with 12).
Amazon Studios purchased the rights for a television series about Rand Al Thor and his companions back in February of 2018 along with The Dark Tower, Ringworld, Lazarus, and Snow Crash. Amazon is of course also working on another tv adaptation based on a fantasy series- a little thing called "LORD OF THE RINGS".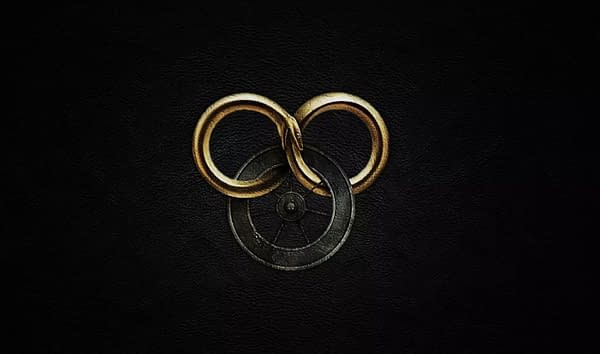 Wheel Of Time showrunner Rafe Judkins has been one of the best sources of information about how the series is going; he often shares tidbits of insight into how things are progressing in the writer's room.
We know several scripts have been completed, and according to a report from Production Weekly, that the series is looking to begin filming sometime in September of 2019, so hopefully casting news will come in before then.
There was also a series description, which was SUPER interesting, because it appears the first episode(s)/season(s) may center on character Aes Sedai Moiriane rather than Rand:
The fantasy epic is set in a sprawling, epic world where magic exists, but only women can use it. The story follows Moiraine, a member of the shadowy and influential all-female organization called the Aes Sedai, as she embarks on a dangerous, world-spanning journey with five young men and women. Moiraine believes that one of them might be the reincarnation of an incredibly powerful individual, whom prophecies say will either save humanity or destroy it. The series draws on numerous elements of European and Asian culture and philosophy, most notably the cyclical nature of time found in Buddhism and Hinduism.
We will of course let you know what we hear about the series. Hopefully it won't be six seasons of characters being lost in the damn Aiel Waste.