BTS, "The Late Late Show With James Corden" Hitting the Road for "Carpool Karaoke"
BTS may think they've achieved the height of fame by selling millions of albums and going on worldwide, sold-out tours as legions of fans around the globe sing their praises every minute on social media.
But they would be wrong…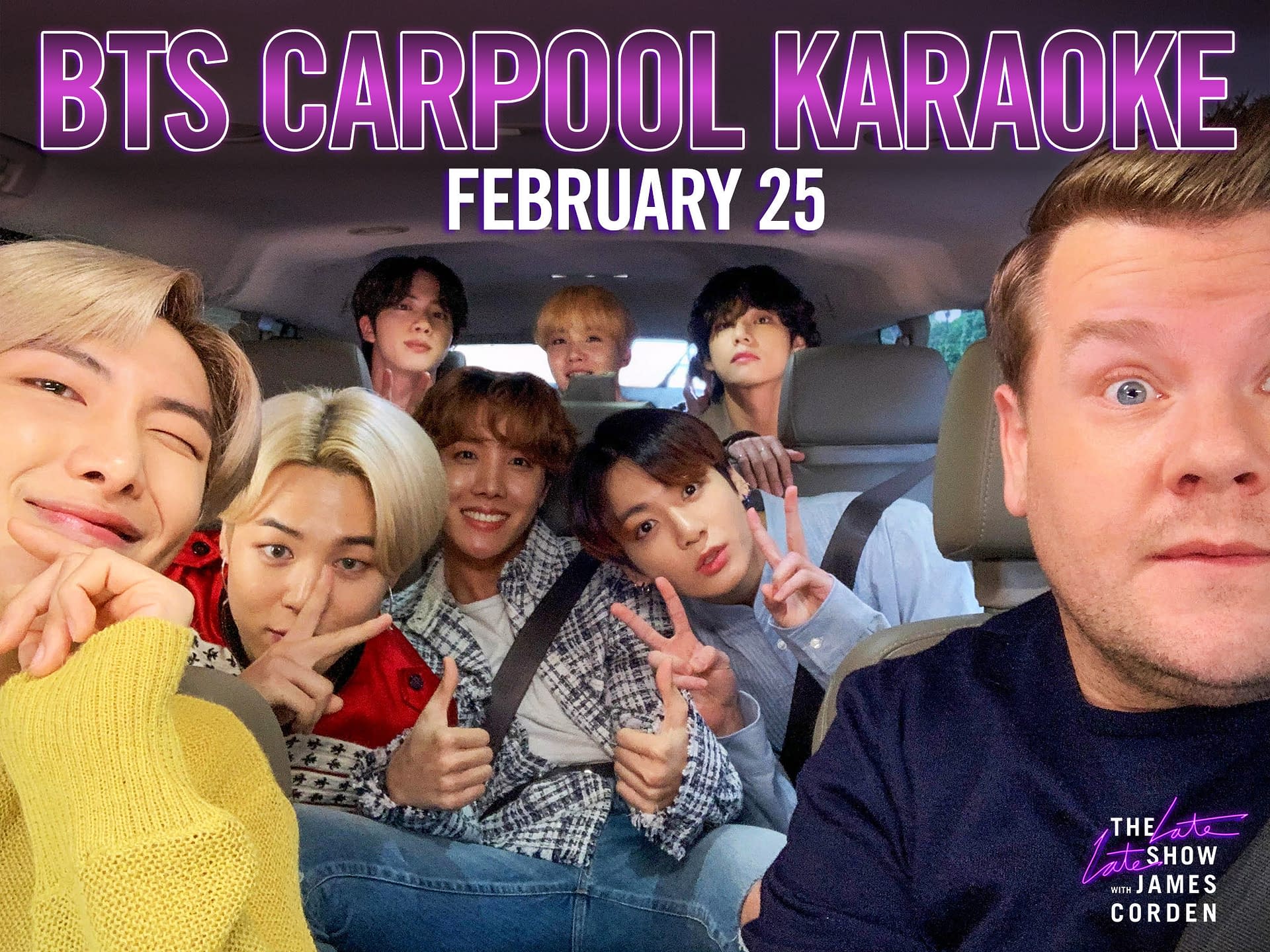 That moment of professional and creative nirvana will finally be achieved on Tuesday, February 25 – when the popular K-pop group joins CBS The Late Late Show With James Corden host James Corden for the popular "Carpool Karaoke" segment of his late-night talk show.
Here's a look at Corden's direct-and-to-the-point tweet making the announcement:
The news comes less than a month after BTS debuted a new single off their new set-to-drop-this-week album Map of the Soul: 7, performing "Black Swan" on Corden's show. Fans can expect a mix of new and old songs during the segment – though we're curious to see if any "curveballs" are thrown into the mix.
BTS recently took the stage with Lil Nas X for a performance of "Old Town Road" at the Grammys. While the band is looking to take a "breather" after supporting the album, a drama series is underway for late 2020 that will explore how the boys first came together and also look at the BTS fanbase.
Scheduled to drop this Friday, February 21, BTS released the full track list for Map of the Soul: 7 (including collaborations with Halsey, Sia and others) – which you can check out below:
1. Intro: Persona
2. Boy With Luv (Feat. Halsey)
3. Make It Right
4. Jamais Vu
5. Dionysus
6. Interlude: Shadow
7. Black Swan
8. Filter
9. My Time
10. Louder than bombs
11. ON
12. UGH!
13. 00:00 (Zero O'Clock)
14. Inner Child
15. Friends
16. Moon
17. Respect
18. We Are Bulletproof: The Eternal
19. Outro: Ego
20. ON (Feat. Sia)