Coca-Cola, Netflix Partner to Revive New Coke for 'Stranger Things'
Just when you thought you couldn't get any more 80s nostalgia, Coca-Cola decides to revive one of their greatest signature misfires- New Coke. The beverage giant is partnering with Netflix to bring back New Coke (for a limited time) as featured brand in the TV series Stranger Things.
New Coke will be featured in a few episodes on the upcoming third season of Stranger Things. The streaming company approached the Coca-Cola Company about cross promoting the show and soft drink on each other's platforms.
Since New Coke's sweeter taste was an abject failure in 1985, Coca-Cola believes the time is right for a second chance more than 30 years later. Geoff Cottrill, senior vice president of strategic marketing for Coca-Cola North America discussed taking part of the TV series and celebrating its 80s pop culture.
"This is uncharted territory for us. We want to look for ways to work with Netflix, but only in ways that don't interrupt consumers, and don't get in the way of the entertainment. If we can find ways to integrate authentically and add value to the experience, then we want to be a part of it."
https://youtu.be/yrTVc6bfzVg
Coca-Cola will make about 500,000 cans of New Coke available to the public, where fans can buy the drink online as part of a package at the company's website. They will also have an opportunity at the company's World of Coca-Cola in Atlanta the week of June 3 on select days. As part of the promotion, Coca-Cola will also unveil limited-edition packages of their original Coke with Stranger Things designs on them. To top it off, the Duffer Brothers will direct a remake of one of the company's original 1985 New Coke to be played at movie theaters.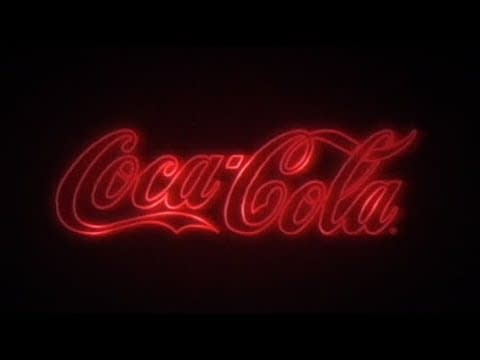 Were you alive when New Coke was around? Was it as bad as most made it out to be? Will fans embrace New Coke in 2019?
It's 1985 in Hawkins, Indiana, and summer's heating up. School's out, there's a brand new mall in town, and the Hawkins crew are on the cusp of adulthood. Romance blossoms and complicates the group's dynamic, and they'll have to figure out how to grow up without growing apart. Meanwhile, danger looms. When the town's threatened by enemies old and new, Eleven and her friends are reminded that evil never ends; it evolves. Now they'll have to band together to survive, and remember that friendship is always stronger than fear.
Stranger Things season three will hit July 4th 2019 on Netflix.