"Conan" SDCC 2019: Pennywise, "Veronica Mars," "Carnival Row," Funkos and More! [VIDEO]
It really wouldn't be San Diego Comic-Con (SDCC – or Comic-Con International: San Diego to be more precise) without Conan O'Brien's red-haired geekiness bursting from our screens – thankfully, we won't have to worry about being without him (and his Funkos) this year. For a fifth year in a row, TBS's Conan is returning to SDCC for a week of special one-hour shows filmed during the pop culture extravaganza.
This year's line-up includes the stars of Veronica Mars, It Chapter Two, and Carnival Row (with "mysterious" surprise guest(s) set for Thursday); and will be taped at San Diego's historic Spreckels Theatre. Episodes are set to air on TBS from July 17 (premiere night) to July 20 (Saturday) – from 11 p.m. – 12 a.m. ET/PT.
Here's a look at what Team Coco has planned for SDCC 2019:
Wednesday, July 17
It Chapter Two: James McAvoy, Jessica Chastain, Bill Hader, Isaiah Mustafa, Jay Ryan, James Ransone, and Andy Bean Thursday, July 18
Surprise Guest to be announced
Friday, July 19
Veronica Mars: Kristen Bell, Jason Dohring, Enrico Colantoni, Ryan Hansen, Percy Daggs III, Francis Capra, and Kirby Howell-Baptiste
Saturday, July 20
Carnival Row: Orlando Bloom and Cara Delevingne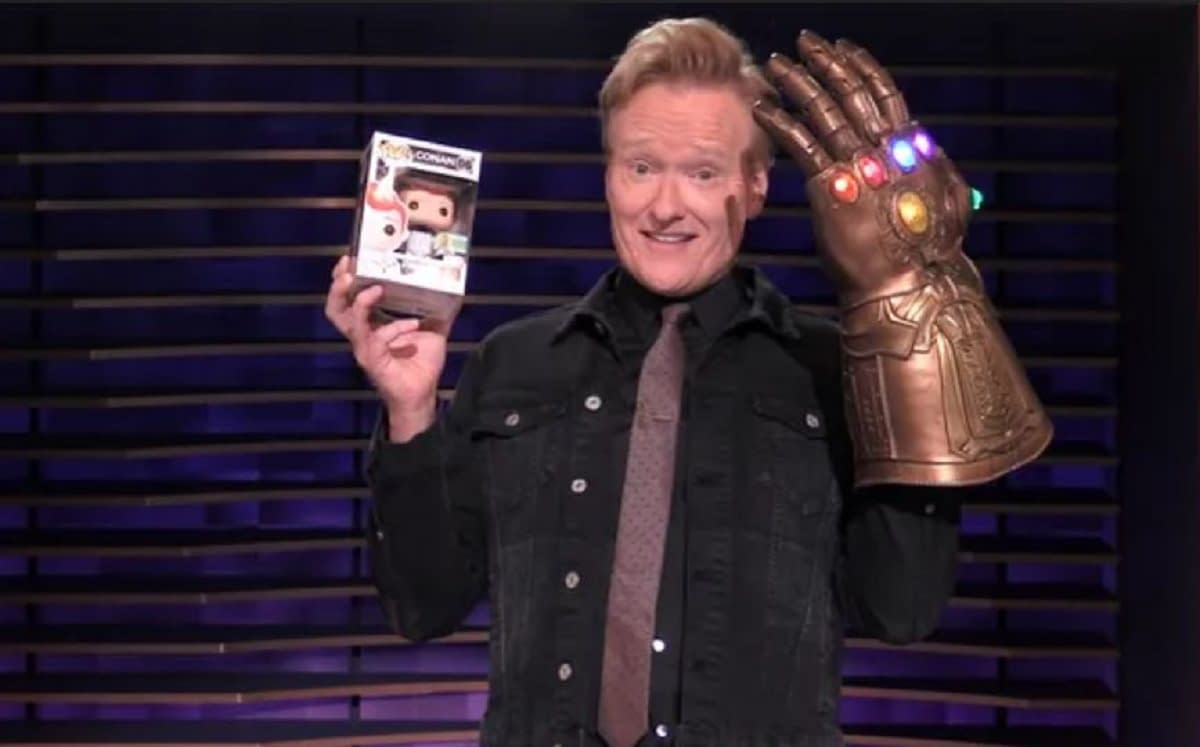 Also each night, Conan audience members will receive one of four limited edition Funko Pop! Vinyl Figures available during the convention. For those at home, O'Brien will announce a code each night on air for a chance to win a limited edition Funko figure – with the viewer going to teamcoco.com/pop each night for their chance to win.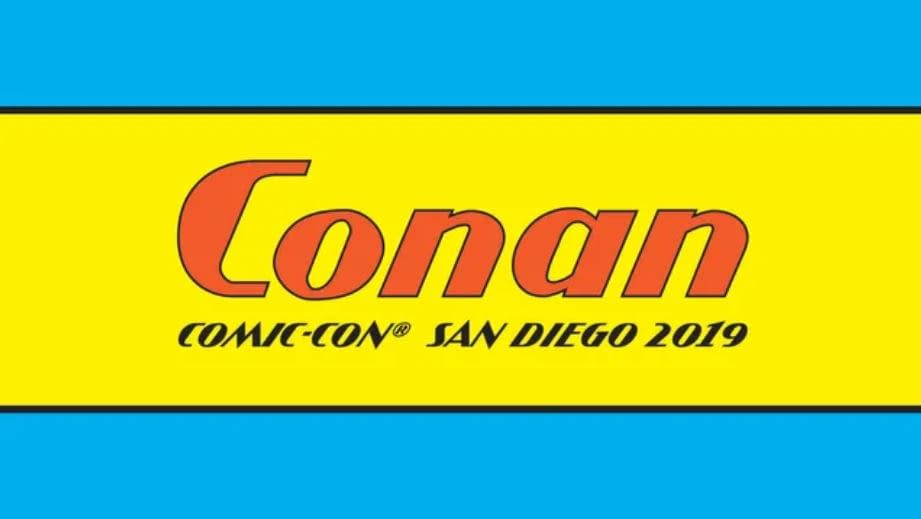 #ConanCon 2019 Ticket Info
● Tickets will be available soon: follow @conancon on Instagram for more details.
● All reserved tickets will be issued as e-tickets through 1iota.com. You must bring your e-ticket, photo ID matching the name on your e-ticket and (if applicable) Comic-Con Member ID/Barcode, the morning of the show to the address listed and the time specified on your e-ticket to claim your physical tickets.
● All members of your party must be present to claim your tickets.
● Tickets are non-transferable.
● Physical tickets are seat-specific; once you've claimed your tickets you are welcome to leave and come back once the doors of the theater open.
● NOTE: Standby wristbands will not be distributed in the morning. Instead, call our ticket office at 1 p.m. the day of the taping you'd like to attend to find out if standby wristbands will be available for that day.
Questions? Email tickets@conacotv.com or call 818-977-3056.