Cops Season 33 Canceled by Paramount, Ending 6-Year Run at Network
In light of continued protests against police brutality following the killing of George Floyd by four Minnesota police officers, Paramount Network made the decision last Friday to postpone the 33rd season premiere of long-running reality series Cops (airing Ghostbusters in its Monday, June 8 timeslot instead). At the time of the announcement, the network didn't have an answer as to when the series would return. On Tuesday, they gave viewers that answer: it's not. The police reality series has officially ended its six-year run on Paramount Network, with a spokesperson releasing the following statement to Deadline Hollywood: "Cops is not on the Paramount Network and we don't have any current or future plans for it to return."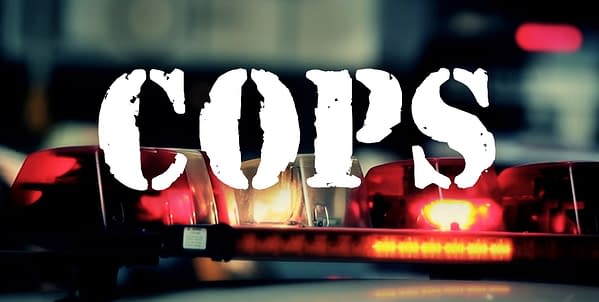 Brought back in 2013, Cops would survive Spike TV's 2018 transition into the Paramount Network but has been under scrutiny lately for the way it's portrayed law enforcement. On the podcast Running from Cops, Dan Taberski examined hundreds of episodes of the series, detailing instances waiver coercion and how police officers and departments were allowed to have a say in editing to remove anything that would shine a negative light on law enforcement.
At the same time that Paramount Network made their Cops announcement, A&E announced that last weekend's episodes of Live PD were being pulled (with Live Rescue airing in its place). A&E had this to say at the time about the move: "Out of respect for the families of George Floyd and others who have lost their lives, in consultation with the departments we follow, and in consideration for the safety of all involved, we have made the decision not to broadcast 'Live PD' this weekend." A&E has a very successful and lucrative relationship with Live PD. Premiering in 2016, the series has gone on to become the top-rated cable series on Friday and Saturday nights. Following police officers and sheriffs as they patrol their respective cities and counties across the country, viewers have taken to the show's live, real-time perspective, the series returned in April after a brief COVID-19-related production shutdown.