Now, it's time to lip-sync for your life. Just kidding! It's time for another season of RuPaul's Drag Race – we're up to season 5 in our fabulous quarantine rewatch spree and I am in serious lesbian with this season. Season five is where the show fully comes into its own as we know it: it's incredibly dramatic, full of familiar celebrity judges from the LBGTQ community as well as notable competitors from the drag community. I feel completely come for with this season – it's over-the-top dramatic, yes, but it's also real and raw with all the confessions and secrets and conflict and I am here for it. I'm going to be real here, once we get down to somewhere around the halfway point, I find it harder and harder not to straight-up skip through all the Coco/Alyssa and Jinkx/Ivy drama and absolutely live for anything Rolaskatox, together or separate.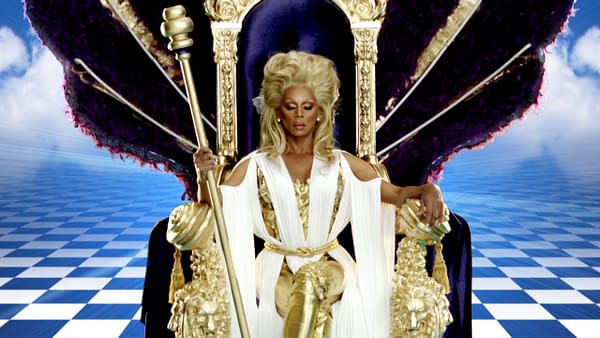 Once we got to episode nine and saw Detox break down about her ex – it was heartbreakingly real and I feel that. I've been unfortunate to be in that same exact situation, and I know two years out I was an absolute mess – my heart broke all over again for Detox. It really isn't easy, and she gets stronger by the day. Followed by the next episode where she talked about a massive car accident and resulting injury – Detox went from love to hella mad respect.
Though, let's chat for a moment about how this season ended. I really don't get the appeal of Jinkx "Water Off a Duck's Back" Monsoon's drag. For me, drag is a parody woman and pop culture; what does Jinkx do in her show, lip-sync to old Edwardian hymns in four sets of petticoats? Oooh, hilarious and sexy. Yes, I know this season was basically "comedy queens vs pageant queens", but as far as comedy queens went this season Jinkx was a consistent miss for me. Her Little Edie in the snatch game was good, but I think she could have played a character who was better known with the same type of attributes and be just as hilarious as Pandora Boxx did with her Carol Channing. She relies too much on being wacky, which works for the queens that can also play it straight, but even when the judges asked Jinkx to do that, I feel like she failed and kept delivering the quirky "old Hollywood" characters week after week no matter what. She's just so annoying both in and out of drag and her style just sent it over the top as not my cup of anything.
Regardless of my personal taste, she is the winner of this season, and we have to wait for All Stars to see Detox and Alaska again, and this time thank God the winner is someone who actually deserves it. Yes, Alaska is my favorite, but the way she mugs and her character choices are absolutely phenomenal. Everything she does feels complete and in the immortal words of Bob Mackie, "from the crotch down she's a star."
Can I just skip the rest of the seasons of my epic Drag Race rewatch and jump directly to the second season of All Stars so I can get my fix of all the best queens? Just kidding – I won't, mostly because I have to make it to season 7 with Trixie Mattel and Katya and Ginger Minj and Kennedy Davenport. There are so many great queens to come, I can hardly wait! Peace out until next season, queens.
Enjoyed this article? Share it!