"Fortunate Son" Casts Vampire Bill in CBC Spy Thriller
There is a new Canadian spy thriller being cooked up for CBC called Fortunate Son, which is being produced by Lark Productions and Seven24Films.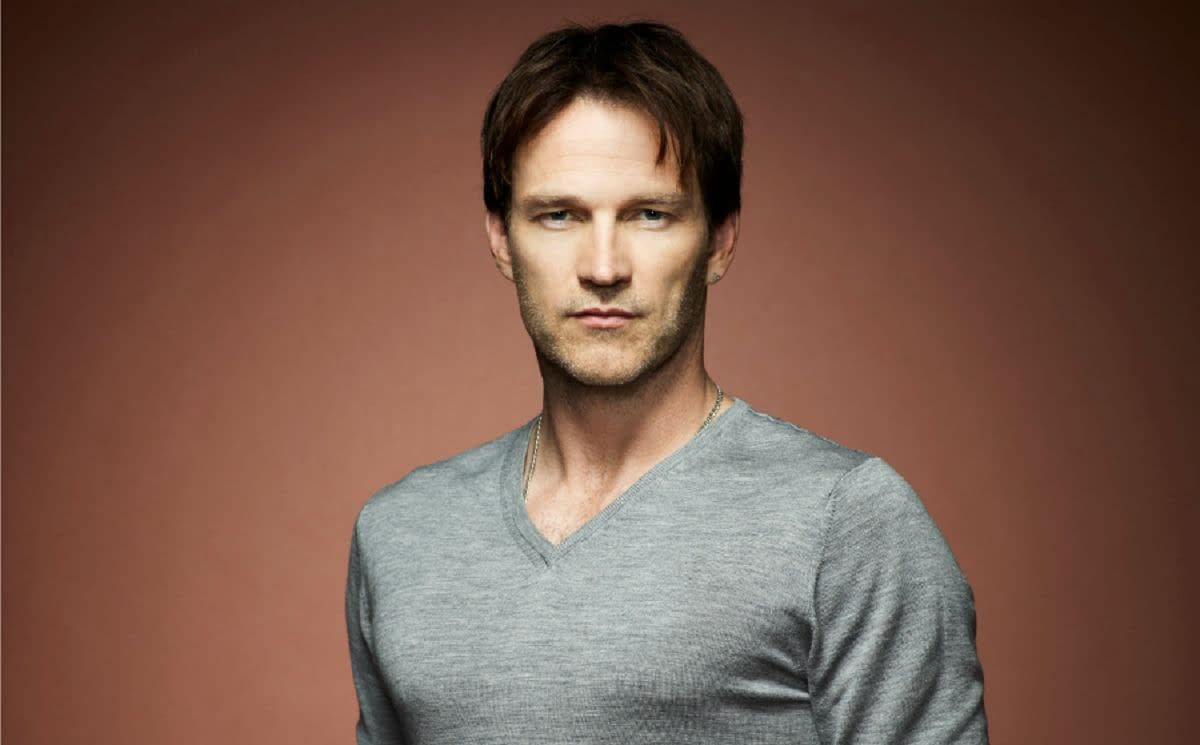 Fortunate Son takes place in the 1960's, and focuses on the life of Ruby Howard, an American who fled to Canada during the Vietnam War. Ruby starts helping other Americans who are against the war relocate into Canada, not realizing that there are forces watching her that might not appreciate what she is doing.
The part of Ruby in Fortunate Son has been cast, with Covert Affairs' Kari Matchett signing on to play the character. Darren Mann from Chilling Adventures of Sabrina has also been cast as Travis Hunter, a deserter from the Vietnam War who has a troubled past.
Stephen Moyer, who will be forever known in my heart as Vampire Bill from True Blood, will play CIA agent Vern Lang. I'm just going to pretend that Lang is really Vampire Bill. I did the same thing when Moyer pretended to play a Mutant Dad on The Gifted: it's just Vampire Bill, but in mutant form.
That's not really fair to Moyer, who is a fine actor. But Vampire Bill, right?
Moyer, Matchett, and Mann will be joining Kacey Rohl, Rick Roberts, Patrick Gallagher, Ty Olsson, Alex Nachi, and Zoé de Grand'Maison.
Stefan Schwartz and Ken Girotti are directing the series for CBC. Here's Sally Catto, the General Manager of Programming for CBC on Fortunate Son:
"Fortunate Son takes us back to a period in Canadian history that we haven't yet seen reflected dramatically on CBC, and given today's sense of political and social unrest, now is the time to tell this story. The series feels relevant and relatable to Canadians, and we look forward to watching the cast bring this gripping drama to life."
Here's showrunner Andrew Wreggitt on what he plans to bring to the show:
"Fortunate Son is about espionage, political activism and love, loyalty and healing. The world seemed on the brink of cataclysm in 1968. Divisions between races, generations and sexes seemed irreparable. But there was also a sense of optimism, a belief that change was possible and everyone had a role to play. The world is still plagued by many of the same issues of 1968, but we see that same growing activism and drive for change today."
Fortunate Son has started production in Calgary, which will then air on CBC and its streaming service, CBC Gem, during the winter of 2020. NBCUniversal has secured international distribution rights to the series.