Futurama has made a thing of coming back from the grave of cancellation a few times. And while it isn't coming back to the TV screens any time soon (at least not with any new stuff, repeats can always be found somewhere, though), the recently released iOS game Futurama: Worlds of Tomorrow has led to some renewed hope for something else new.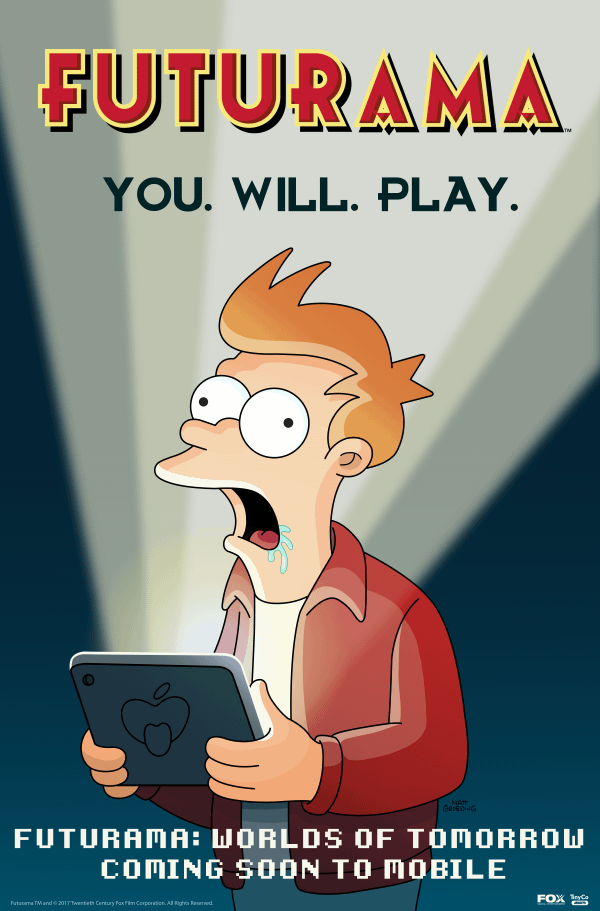 In a Reddit Ask Me Anything, the series' former executive producer David X. Cohen stated that fans can expect an imminent announcement on the Futurama front.
"There are no new TV episodes or movies in the pipeline at the moment. HOWEVER, here and now I promise a different avenue of exciting Futurama news later this summer, no kidding. Keep your expectations modest and you will be pleased, possibly. I am not allowed to say more or I will be lightly phasered."
So just what could it be? If it's a "different avenue", it's hard to think of something Futurama hasn't yet done. After all, to go along with the TV series, there's been direct to TV movies, comics, video games, now a mobile game, and all kinds of toys and merchandise, so what else is there to do?
Could there be a cinematic release in the future? Books? Just what else could it be?
Well, it would seem we probably won't have too long to find out, as it the announcement is coming this summer and we're already in July…well, we don't have much summer left. And you know, San Diego Comic Con is fast approaching.
Futurama: Worlds of Tomorrow is available to download and play now, and features the voice cast from the show.
Enjoyed this article? Share it!