A little more than a week after her former Glee co-star Lea Michele issued a statement to PEOPLE apologizing for anything she may have done that "hurt other people" (though she does not admit to remembering the events alleged), Samantha Ware (What/If, Chicago Med, God Friended Me) is offering her thoughts on the matter. Cast in the role of Jane Hayward during the sixth season and appearing in 11 episodes, Ware spoke with Variety exclusively about why she came forward, the support she's received from other cast members and those who've worked with Michele in the past, examples of Michele's on-set conduct, and more. While Ware's full interview is definitely worth your time, two highlights stood out for us.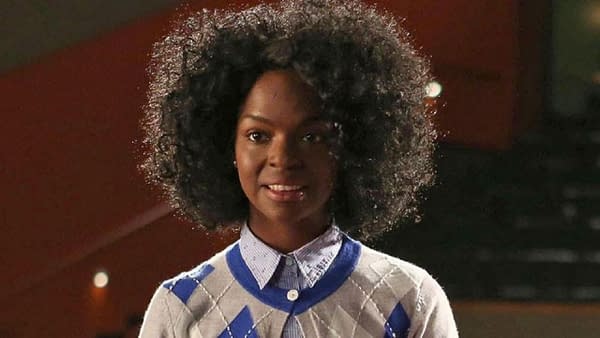 First, Ware wants to make it clear that she's not calling Michele a racist, but she doesn't think she's learned anything from this for one very privileged reason: "It shouldn't have to take my tweet. 'Black lives matter,' that would mean you have an understanding of what that hashtag means, but it's clear that it doesn't. Does Lea even know what a microaggression is? I don't know. All that her apology did was affirm that she hasn't learned anything. Am I calling Lea a racist? No. Does Lea have racist tendencies? I think Lea suffers from a symptom of living in this world in an industry that is tailored to white people."
Ware's original tweet came in response to a post from Michele against the killing of George Floyd by four Minneapolis police officers and in support of Black Lives Matter. In the tweet, the actress' all-caps accusation includes a threat from Michele to "s— in [her] wig" and reveals the impact it had on her: "Remember when you made my first television gig a living hell?!?! Cause I'll never forget. I believe you told everyone that if you had the opportunity you would 's— in my wig!' amongst other traumatic microaggressions that made me question a career in Hollywood."
LMAO REMEMBER WHEN YOU MADE MY FIRST TELEVISON GIG A LIVING HELL?!?! CAUSE ILL NEVER FORGET. I BELIEVE YOU TOLD EVERYONE THAT IF TOU HAD THE OPPORTUNITY YOU WOULD "SHIT IN MY WIG!" AMONGST OTHER TRAUMATIC MICROAGRESSIONS THAT MADE ME QUESTION A CAREER IN HOLLYWOOD… https://t.co/RkcaMBmtDA

— SAMEYAAAAAA (@Sammie_Ware) June 2, 2020
Ware elaborated on the incident: "She had an issue because I had laughed [when watching a scene] and that's when the 'I'm going to s–t in your wig' comment happened." What made the matter worse for Ware was that it was done in front of others on the Glee set: "Some chuckled and some gasped. It was mortifying. The whole point was for her to embarrass me. People heard her, but no one was going to stand up to her." While Ware doesn't know if it was intended to be that way or not, the comment referencing her hair was racially charged: Black women historically are known for their wigs."
Enjoyed this article? Share it!