Posted in: Showtime, Trailer, TV | Tagged: awards, bleeding cool, borat, cable, comedy, golden globes, sacha baron cohen, sarah palin, satire, showtime, streaming, television, tv, who is america
---
Who Is America?: Sacha Baron Cohen Wants Sarah Palin as Golden Globes Date
Actor/satirist Sacha Baron Cohen (Borat, Da Ali G Show) picked up a 2019 Golden Globes nomination nod for "Best Performance by an Actor in a TV series Musical or Comedy" from the Hollywood Foreign Press Association Thursday morning for his groundbreaking Showtime series Who Is America?. And in typical Baron Cohen fashion, he makes it a point to thank the "little people" who helped him along the way – and offer an invite to a certain special lady: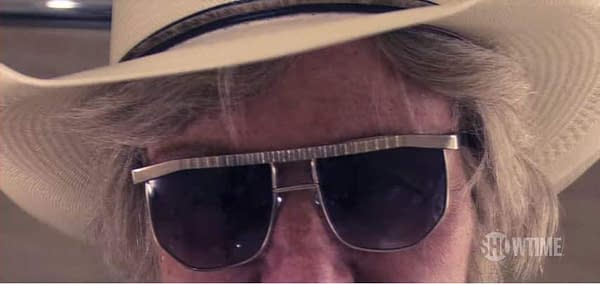 "I appreciate the Hollywood Foreign Press for recognizing me, which luckily is something that none of the guests on the show did. This is such a special honour for me as the HFPA are always among the first to really appreciate my ever evolving humour. I am humbled to be recognised among such a wonderful group of nominees, all of whom I admire.

This show was a labour of love for over two years. It is a shame they overlooked the amazing performances by the rest of the cast, particularly Dick Cheney and Roy Moore. Meanwhile Ms Palin, despite being cut from the show, I hope you will accept my invitation to be my date for the ceremony."
Whatever Showtime spent to advertise and promote Baron Cohen's comedy/satire series Who Is America?, they need to get some of their money back. "Interviewees" Judge Roy Moore, Sheriff Joe Arpaio, former vice-presidential candidate Sarah Palin, former Illinois Rep. Joe Walsh, and former vice president Dick Cheney (to name just a few) did more to get people to watch the series by urging people not to watch it than the cable giant or Baron Cohen could've ever imagined.
Prior to the series premiere, Palin publicly accused Baron Cohen of tricking her into a "bizarre, really embarrassing, humiliating" interview by claiming he was a handicapped U.S. military veteran – though Showtime disputed the account. Though the interview never aired, Baron Cohen got in a joke at Palin's expense in the credits for the season/series finale, listing her as "Special Publicity Consultant (Inadvertent)."
WHO IS AMERICA? is a satirical half-hour series from comedian Sacha Baron Cohen, in his return to series television for the first time in more than a decade. In the works over the past year, the seven-episode series explores the diverse individuals, from the infamous to the unknown across the political and cultural spectrum, who populate our unique nation.
---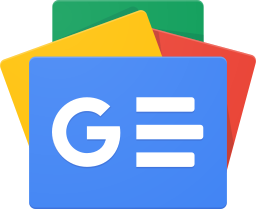 Stay up-to-date and support the site by following Bleeding Cool on Google News today!