"Good Omens" & "Fleabag": Amazon Prime Video Would Welcome Series Returns
If anyone was expecting a quiet Saturday out of Amazon Prime Video, then they were sadly mistaken. During their turn at the Television Critics Association's (TCA) summer press event, the streamer made a number of big announcements. Sci-fi drama The Expanse was given a fifth season pick-up months ahead of its Season 4 debut, while fantasy-drama Carnival Row was give a second season order more than a month before its series premiere. Spy thriller Tom Clancy's Jack Ryan received a second-season teaser, and Amazon even introduced the world to the creative team behind its upcoming Lord of the Rings series. But what about two of its biggest heavy hitters, Neil Gaiman's Good Omens and Phoebe Waller-Bridge's Fleabag?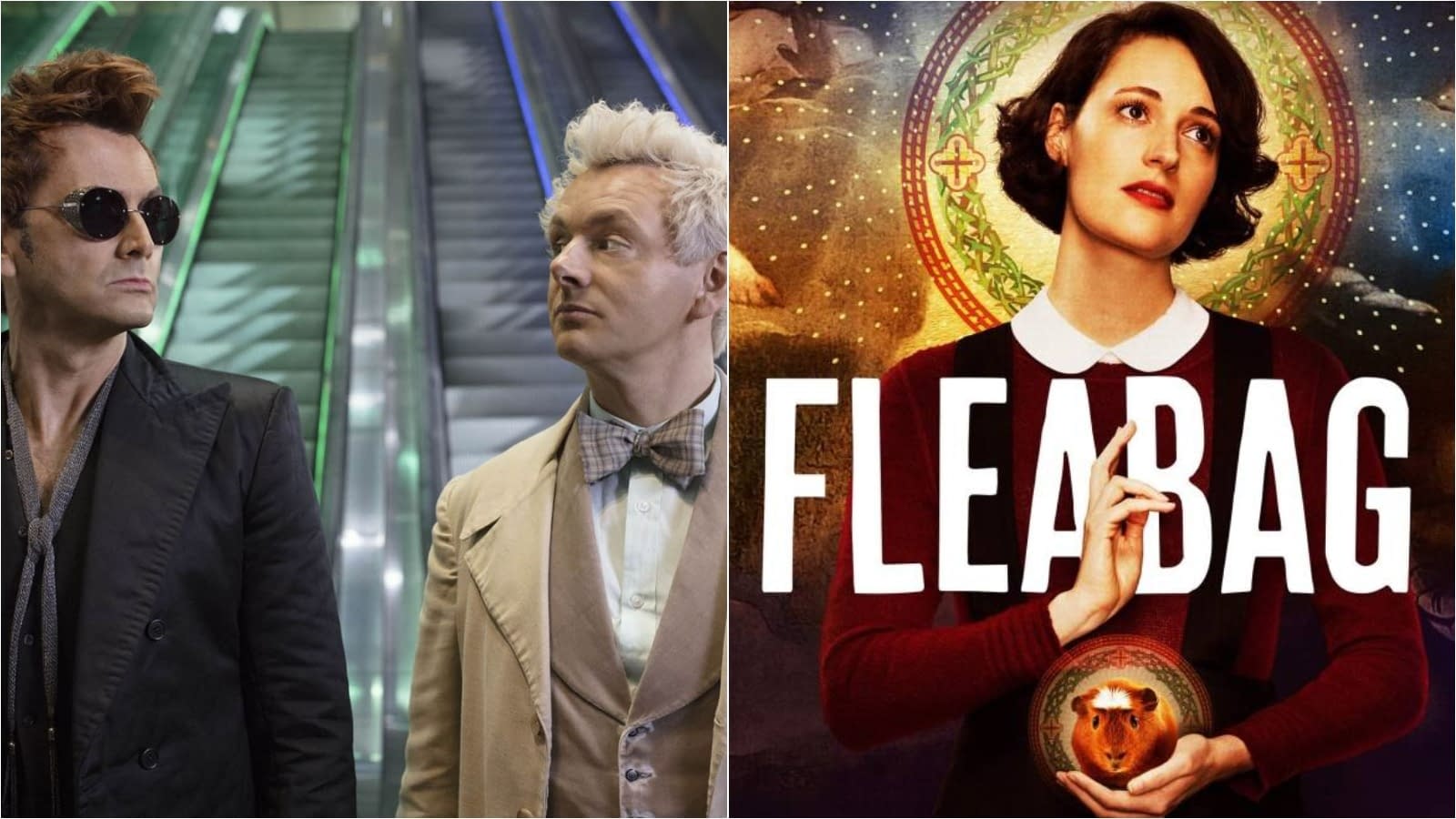 Starting first with the streamer's series adaptation of Gaiman and the late Terry Pratchett's novel – starring David Tennant and Michael Sheen – Amazon Prime Video's COO and Co-Head of Television Vernon Sanders wanted to make it clear that they like being in the "Neil Gaiman business" and are open to whatever Good Omens plans he has moving forward:
"We're lucky to have an ongoing relationship with Neil and we're so excited about how Season 1 has done for us. The notion has come up about whether we can revisit that world. It's in Neil's hands now but we would love to do it. Whatever he wants to do we're interested in."
Though fans might be surprised to hear talk of continuing the series, the prospect of moving beyond the novel is actually not a new one for Gaiman. In an earlier interview with The Wrap, Gaiman discussed how the 30 minute intro to episode 3 "Hard Times" lends itself to not so much a "sequel" as "side stories" that could take place throughout the history of the world:
"What I discovered in writing that sequence is you could pick any time in human history, you can take Crowley and Aziraphale, you can stick them into it, not doing whatever their respective head office thinks they're doing, and you have a story."
As a quick reminder, the opening to the third episode of Good Omens took viewers on a visual history lesson of the world to spin the tale of how the demon Crowley (Tennant) and the angel Aziraphale (Sheen) became friends over thousands of years. We're talking some serious time travel, too: from The Garden of Eden to Shakespeare's Globe Theater to 60's Soho, London.
As for the possibility of changing Waller-Bridge's mind about a third season of Fleabag – even after she's gone on record saying the second season would be the hit series' last? Amazon Prime's Jennifer Salke remains optimistic and hopeful for a season 3 – or for whatever Waller-Bridge wants to bring her way:
"I'm basically her stalker. Anything Phoebe wants to do we are signed up to do. Nothing would make us happier than to have her bring another season of that show, or anything else she wants to do. I'm forever the optimist. I remain always hopeful until it's really over."