Time for another best new character article, this time focusing on the fourth season of Gotham. This one is particularly difficult because series has so many characters that it's really hard for a new character to break through and make an impression. When you have Penguin, Riddler, Mr. Freeze, Ra's al Ghul, Firefly, Solomon Grundy, Catwoman, Scarecrow, Mad Hatter, Hugo Strange, Poison Ivy, Professor Pyg and a prototype for the Joker and Harley Quinn, it's hard to stand out.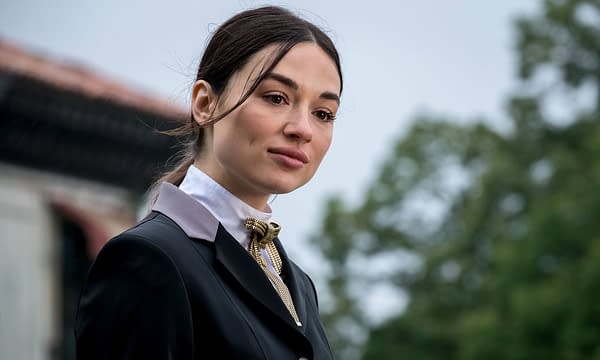 I think the new character that showed the most depth and range and made the biggest impact on the series had to be Sofia Falcone played by Crystal Reed. Though she only appeared in twelve of the twenty-two episodes, she shook up Gotham by bringing down the Penguin, pitting Jim Gordon and the GCPD against Professor Pyg, caused the death of her father Carmine Falcone and did so while being romantically involved with Gordon and getting him promoted to captain.
A lot of characters come in and have their story arc, joining in with some others, but rarely affecting all of the characters in the way that Sofia did. She manipulated Gordon, Penguin and everyone else and would've gotten away with it all if it wasn't for getting shot by Lee Thompkins. And even then, she didn't die, meaning she could come back. Though I fear that she may get lost in the final thirteen-episode season as the focus goes to connecting the characters now to where they are in the comics. Which would be a shame for such a good character.
Enjoyed this article? Share it!