Gregg Hurwitz's Orphan X Series to Be Adapted for Television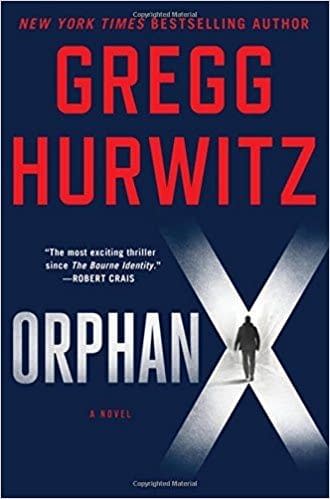 The fight over Gregg Hurwitz's bestselling Orphan X books series was won by Brad Weston's Makeready, who plans to adapt the thrillers into a TV series in collaboration with Justin Lin's Perfect Storm Entertainment. Hurwitz will co-adapt the books and executive producer, Deadline reports. The author wrote the 2017 The Book of Henry that was directed by Colin Trevorrow.
The series, which is often compared to the Jack Reacher and Jason Bourne franchises, started in 2016 with Orphan X form Minotaur Books. There are five books in all including The Nowhere Man, Hellbent, Buy a Bullet, and the upcoming Out of the Dark due out in 2019. The rights were previously held by Warner Bros., who purchased them before the first books released in hopes of adapting as a film franchise, possibly for Bradley Cooper. Those rights recently expired, and a bidding war began.
The series focuses on Evan Smoak, who was placed into the Orphan Program at the age of 12 where he was trained to be a secret government assassin. He escapes and build a life for himself but is pulled back in for one final mission, to save the final orphan in the program before government forces wipe out any evidence the program existed.
Weston described the character of Smoak, saying:
True franchise characters in this genre such as Jack Reacher or Jason Bourne rarely come along, and Gregg created a really modern version of that. The novels progress and lay out really perfectly with twists and evolving personal stakes that the plan is for each book to be a new season.
Hurwitz has written over 20 novels so far, contributed to multiple anthology series and took a turn writing Moon Knight for Marvel Comics.