Posted in: HBO, Max, Preview, TV | Tagged: game of thrones, HBO, house of the dragon, max, snow
---
House of the Dragon Minimum 4 Seasons? Jon Snow Spinoff Update & More
HBO's Francesca Orsi discussed House of the Dragon Season 2 (and beyond) and shared an update on Kit Harington's Jon Snow spinoff series.
---
With HBO's head of drama, Francesca Orsi, offering a rundown of the new, returning & on-the-bubble shows on the way for the cable powerhouse, it's no surprise that the "Game of Thrones" universe would get covered. For this go-around, Orsi offers a second-season status report on showrunner Ryan Condal's prequel House of the Dragon as well as a quick update on where things stand with Kit Harington's reported return as Jon Snow for the spinoff sequel series Snow (working title?). "With all eight scripts written by Ryan, despite pencils down, I can say that we're really confident about what we're doing and the team that we have in place for Season 2," Orsi shared. "To be honest, we think that the audience will be just as pleased, if not more so."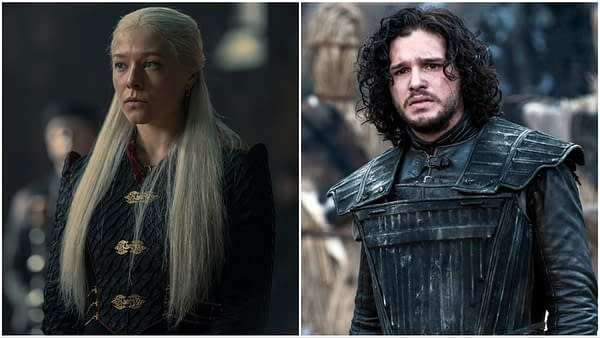 HOTD Season 2 Production First Impressions: "We haven't been in production for too long, but what I've seen is pretty extraordinary. We have a beautiful cast that was assembled by Kate Rhodes [James], and we just are proud of seeing how those scripts are coming alive; the emotionality that the cast is bringing to it is something that we feel confident with and know that we're going to deliver something special."
Orsi Says Condal "Following All The Rules" to Keep HOTD Season 2 Production Writers' Strike-Compliant: "Ryan is following all the rules — and of course pencils down — rendering services as the non-writing producer. If there is anything that needs to be rewritten or reshot, we'll handle that after the strike, and we'll put the resources behind revising what we need to do and reshooting what we need to do if we've made any mistakes along the way."
Orsi on HOTD Season 2 Now Being 8 Episodes Instead of 10 Episodes: "There was some question about the narrative shape of Season 2. We were developing it with Ryan Condal and [EP] Sara Hess, and we realized that we were sort of treading water narratively in the middle of the season. So it just felt much more rigorous, more urgent emotional arc for our characters if we compressed the season. And then that also dictated how we would kick off Season 3."
Orsi on Season 3 Green Light Rumblings: "We are mindful of rolling into Season 3 more quickly after Season 2, but that hasn't been officially sorted out because right now we're just trying to get Season 2 off the ground."
How Many Seasons Will HOTD End Up Running? "It hasn't been finalized yet, it's still under discussion. George [RR Martin] and Ryan [Condal] are going to meet after the writers' strike. They had originally planned to meet before the strike took place, and that was to figure out at what point the series itself was going to end. Is it four seasons? I don't think, from where I sit at this point will be any less than four. But could be more. We'll see."
"Snow" Spinoff Series Still in Early Stages: "We're just working deeply with the writers to get it in shape for potential greenlight, but at this point, no, no determination on whether it can go all the way."
HBO's House of the Dragon Season 2 stars Matt Smith, Olivia Cooke, Emma D'Arcy, Eve Best, Steve Toussaint, Fabien Frankel, Ewan Mitchell, Tom Glynn-Carney, Sonoya Mizuno, and Rhys Ifans. Additional returning cast includes Harry Collett, Bethany Antonia, Phoebe Campbell, Phia Saban, Jefferson Hall, and Matthew Needham. Joining the cast for the second season are Simon Russell Beale, Freddie Fox, Gayle Rankin & Abubakar Salim. Based on author & executive producer George R.R. Martin's "Fire & Blood," the prequel series is also executive produced by Condal, Sara Hess, Alan Taylor, Melissa Bernstein, Kevin de la Noy, Loni Peristere, and Vince Gerardis.
---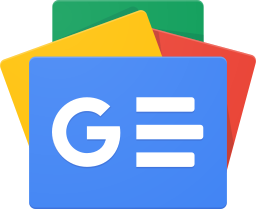 Stay up-to-date and support the site by following Bleeding Cool on Google News today!