Howard Stern: "F*** them. F*** Their Freedom" to Anti-Vaxxers & More
It would appear that some folks in the media are getting a little tired of staying quiet about anti-vaxxers, anti-maskers, horse med-takers, and those who get their medical advice from folks who have the same medical expertise as my dog or your left shoe. In the same week that saw late-night host Jimmy Kimmel publically ask the rhetorical question of why those who choose to not get vaccinated and instead ingest pretty much anything that folks like Alex Jones tell them to should get a hospital bed over someone who is vaccinated and needs it. Taking Kimmel's "brutal opinion" baton and running with it was radio legend & SiriusXM host Howard Stern, who didn't mince words on his radio show this week about making vaccines mandatory. "When are we going to stop putting up with the idiots in this country and just say it's mandatory to get vaccinated? As I remember, when I went to school, you had to get a measles vaccine. You had to get a mumps vaccine," Stern argued.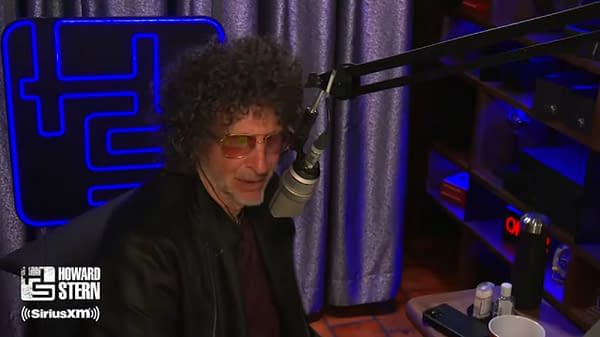 And for those who argue that taking the vaccine is a matter of personal choice & freedom and that they should have control over their own bodies (interesting how many of them don't take that position when it comes to abortion and a woman's right to choose, right? Oh, that's right… it's a selfish "my god" thing) regardless of the fact that not masking and not getting vaccinated do nothing but help spread the virus at an enhanced rate? Well, Stern's apparently had it with your freedoms trampling over his and everyone else's. "F*** them. F*** their freedom. I want my freedom to live. I want to get out of the house. I want to go next door and play chess. I want to go take some pictures. This is bullshit," Stern countered. As for the topic that Kimmel addressed during his show, Stern appears t be on the same page. "The other thing I hate is that all these people with COVID who won't get vaccinated are in the hospitals clogging it up. So like, if you have a heart attack or any kind of problem, you can't even get into the E.R. And I'm really of a mind to say, 'Look, if you didn't get vaccinated [and] you got COVID, you don't get into a hospital,'" the radio host continued. "Go f*** yourself. You had the cure and you wouldn't take it."