"The Boar and the Butterfly" is an obvious reference to Bajie (Nick Frost) and the Widow (Emily Beecham), who have a pretty extended presence in this episode of Into the Badlands. But it's Sunny (Daniel Wu) and Nix (Ella-Rae Smith) that open the episode, with a pretty brutal showdown with M.K. (Aramis Knight) in an old department store.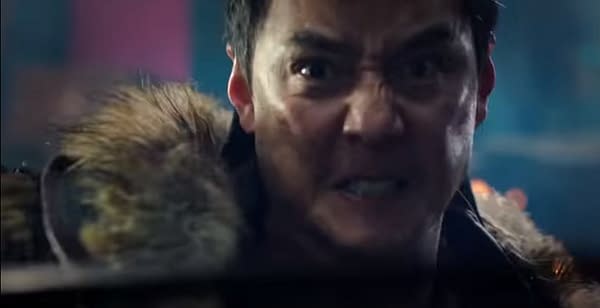 How brutal of a fight? How about impaling a guy to a table with a piece of rebar, then bending the bar to keep him from getting off of the table brutal?
Into the Badlands does not mess around.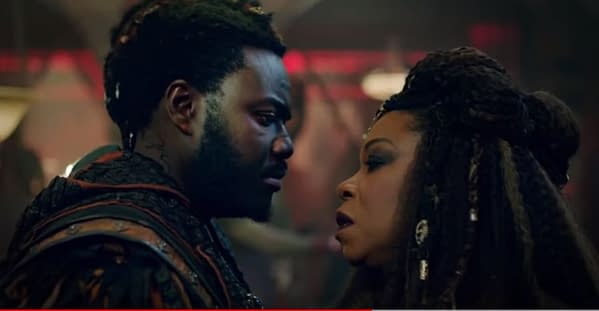 Prophet (Babou Ceesay) is starting to lose control of his power, which may have something to do with his not being born with it. M.K. saves his own skin after his failure with Sunny and Nix, and offers to take Prophet and his harbingers to try and capture the Master (Chipo Chung), since she has an army of monks with the Gift at her side.
Prophet, eager for an army of his own, leaves Cressida (Lorraine Toussaint) in charge of their sanctuary, and sets out to raid the Master's monastery.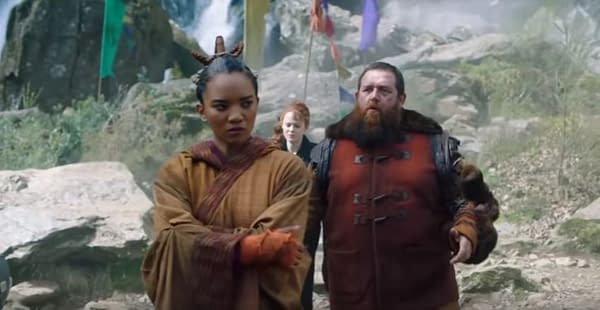 The Master has concerns of her own- first, she needs Bajie and Minerva to mend their relationship, and she needs to find Ankara (Clare Higgins), the former Master- who may hold the key to stopping Prophet.
Let's jump into some spoilers!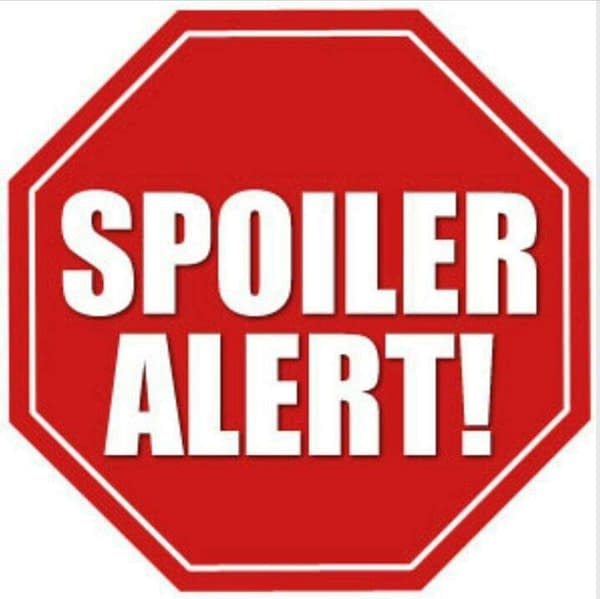 Frost and Beecham have a great fight together, and then a fantastic scene later where they patch up their relationship. Frost and Beecham have terrific chemistry, and seeing two old friends mend their fences was very touching and honestly played.
Plus, this fight is ridiculously cool:
<script data-config="//config.playwire.com/1002214/videos/v2/5477825/zeus.json" data-height="100%" data-width="100%" src="//cdn.playwire.com/bolt/js/zeus/embed.js"></script>
Minerva facing off against Sunny at the end was a treat, too, since Sunny holds the Widow responsible for the death of his beloved Veil. The fight was raw and primal fury from Sunny, with Minerva acting purely in the defense- it was an interesting change in their dynamic, and seeing them on the same side now is a blast.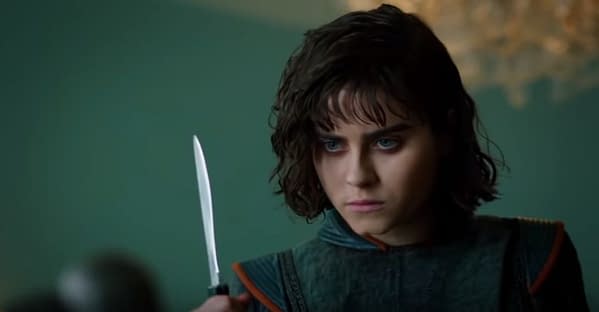 Tilda (Ally Ioannides) is back to stabbing times! Tilda's a great character, but she's been largely sidelined the last few episodes. Seeing her go after the Chau family matriarch was chilling, but long over due!
It will also be interesting to see how Lydia's (Orla Brady) hold on the barony is going to play out. Now that she and Nathaniel (Sherman Augustus) are together, she might have a chance of peaceful rule, especially with Tilda and the Butterflies backing her up.
Unfortunately, Cressida might have other plans for them. The face off between Nathaniel and Cressida was tense, and I was waiting for him to try and take on the two Harbingers that she brought with her!
Seriously, I can't get over the costuming on Into the Badlands. Nix has one of the coolest looks I have ever seen, and it's almost all purple and paisley. It's simply amazing to look at!
I'm loving the Black Lotus, a group of assassins that hunt people with the Gift. They messed up Ankhara, and it looks like they'll be back to complicate things for Sunny next episode!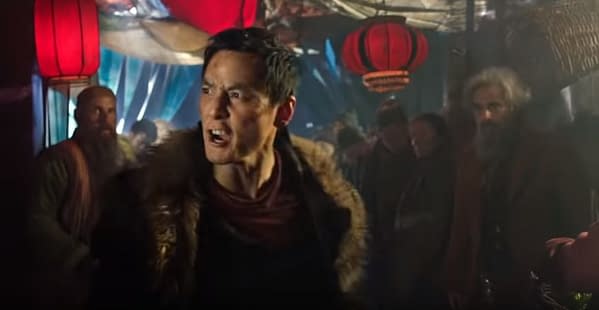 Most of "The Boar and the Butterfly" was set up for next week, when AMC presents "Cobra Fang, Panther Claw". Prophet and his Harbringers have made it to the Monastery, and there's about to be a whole lot of ass kicking!
Into the Badlands returns on Monday, April 8th. Check your local listings for broadcast times!

From AMC Studios, Into the Badlands was created by executive producers, showrunners and writers Alfred Gough and Miles Millar (Smallville) and is executive produced by Oscar(R)-nominated producers Stacey Sher (Django Unchained) and Michael Shamberg (Contagion), along with David Dobkin (The Judge), Stephen Fung (Tai Chi Zero), Michael Taylor (TURN: Washington's Spies) and Wu.
Enjoyed this article? Share it!