We are just one week away from the premier of Marvel's Jessica Jones season 2 and Netflix has released a new featurette they call Empowered. The clip includes interview moments from stars Krysten Ritter, Rachel Taylor, Eka Darville, and Carrie-Anne Moss as well as showrunner Melissa Rosenberg. In the clip they talk about how all of the characters in the series are essentially dealing with the same issue: "Who am I, and how do I fit into the world?" They also talk about how the show is about balanced story telling rather than a series about a female lead, with a female showrunner and female directors. The series is a superhero show that isn't trying to save the world, but rather is about people just trying to survive.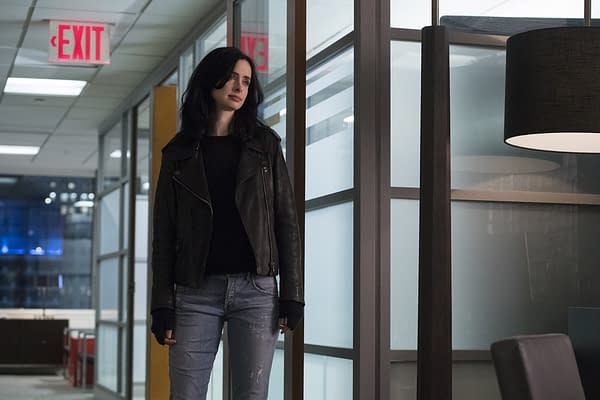 When Jessica Jones debuted, it was the second Marvel / Netflix series, but a lot has gone on since with another season of Daredevil, a season each of Luke Cage, Iron Fist and the Punisher, plus the team-up series Defenders. The universe Jessica lives in has drastically changed in the time between seasons; it will be interesting to see how the new episodes address those changes.
The second season of Marvel's Jessica Jones will premiere on Netflix on March 8th.
Enjoyed this article? Share it!