"Jett" S01, Ep03: "Phoenix" Rises From the Ashes of Failed Heist (Preview)
The last time we saw Daisy "Jett" Kowalksi (Carla Gugino), she was face to barrel with a loaded pistol, which was being aimed at her by one of her conspirators in a heist gone south. We know she was shot, but the how and why of it all was left to the mysterious vagaries of the rolling end credits.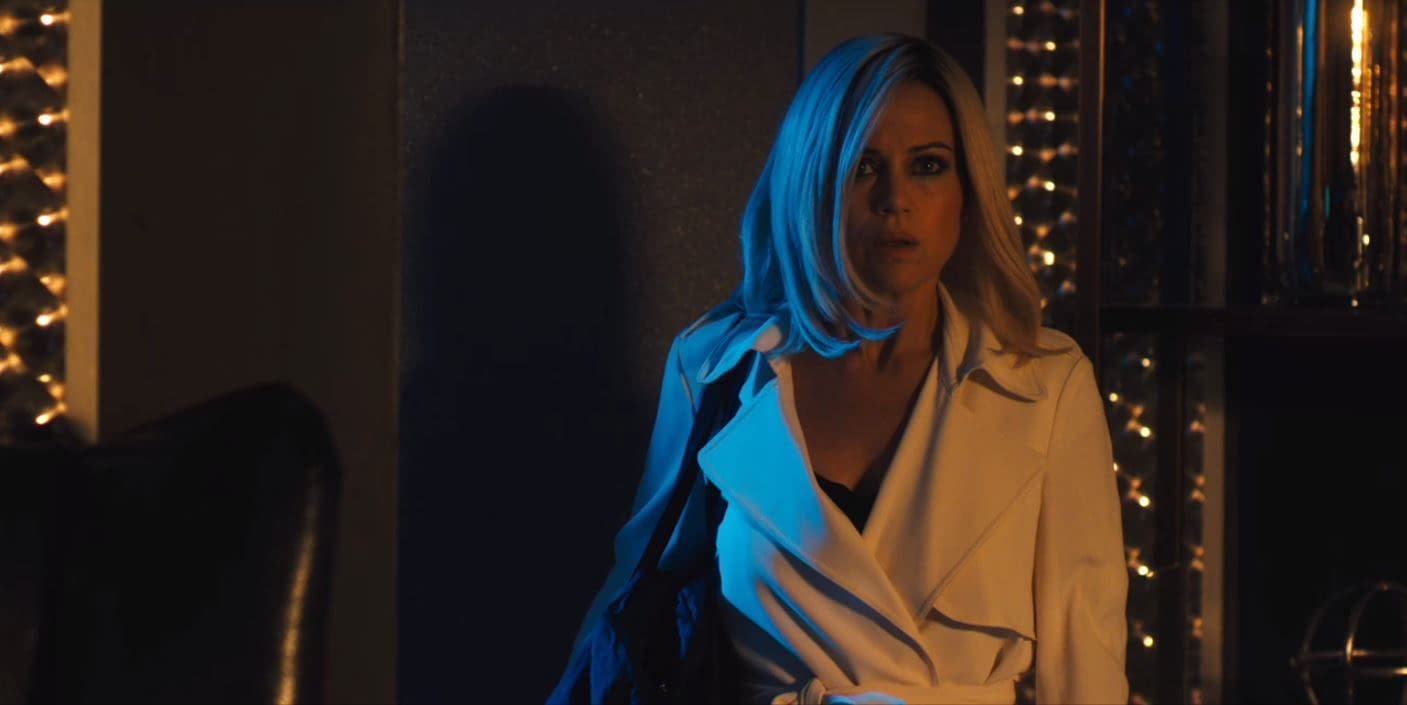 Here's what I can tell you, though: Jett is a pretty good show, elevated to near-greatness by the mega-wattage that is literally exploding out of Gugino. This is somehow the role of a lifetime, and it's amazing that it's taken a network or studio this long to find a way to showcase how amazing a presence she can be.
Jett Kowalski is a master thief, and she's just a bit over her head. She agreed to "one last heist" for Charlie Baudelaire (Giancarlo Esposito), a local crime lord who wanted Jett to steal a ring from his rival, Milan Bestic (Greg Bryk). Jett managed to pull off the job with the help of an old flame, Quinn (Mustafa Shakir). Unfortunately, they were caught, Quinn was killed, and now Jett is being forced to work for Bestic, or he'll kill Jett's daughter.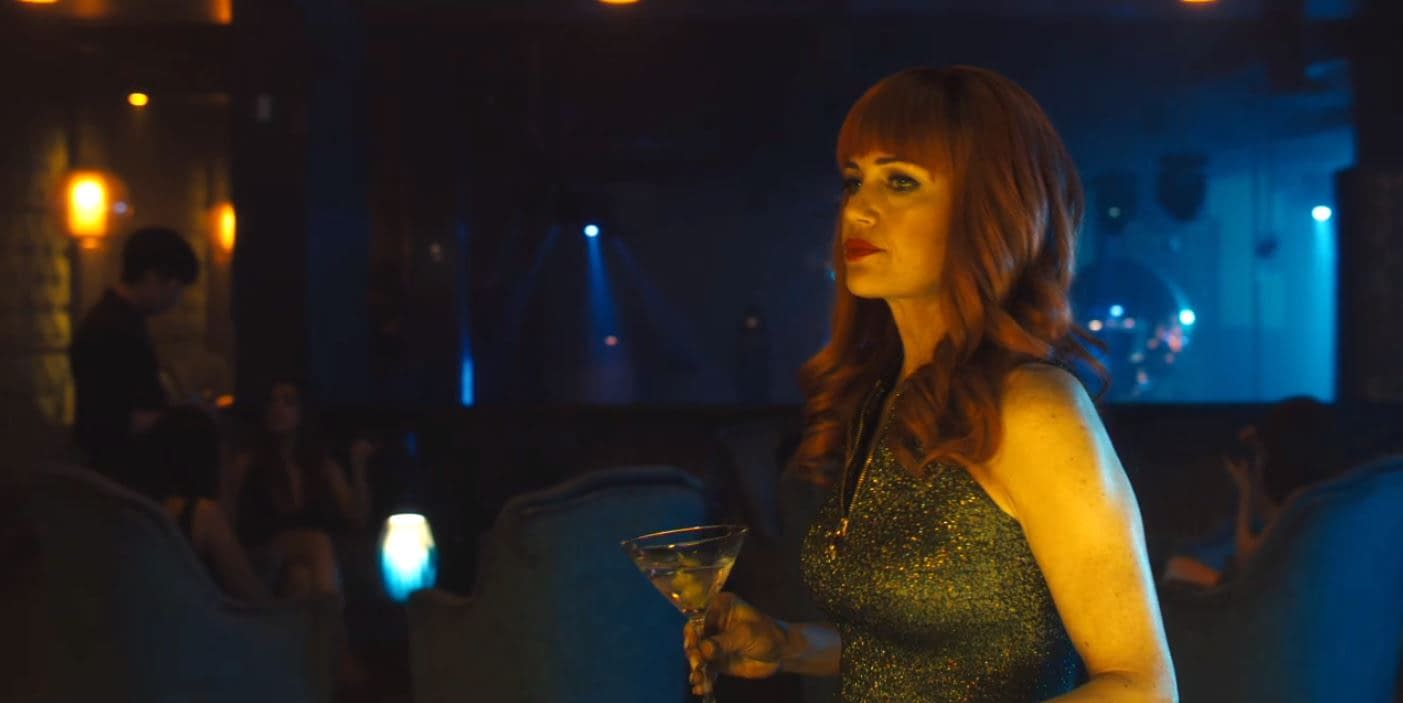 To make matters worse, Jett has to pull all of this off without getting caught, since she's fresh out of prison.
The first job that Jett was sent on was to steal the bankroll from a club running an illegal poker room, and the heist goes pretty well at first. Jett insists that none of the club patrons or employees will be killed, and the lengths she goes to in order to make that happen are pretty complex. Unfortunately, not everyone on her crew is playing by the rules, and the club manager is murdered. Jett gets shot. Friday, we'll get some answers.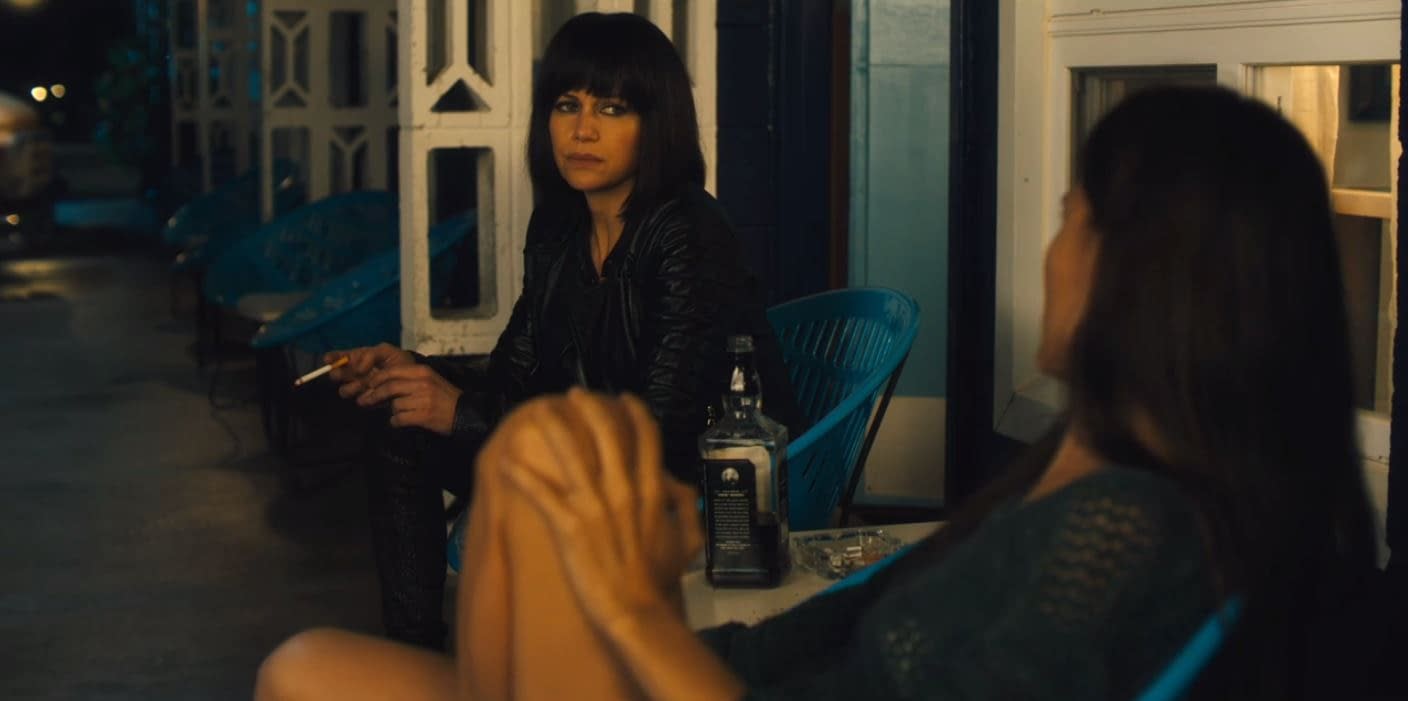 Jett really is a fantastic show, with great performances from just about everyone on the show. Sebastian Gutierrez writes and directs every episode, and really knows how to pull off an Elmore Leonard-esque neo-noir thriller that doesn't feel like a cheap knock-off. The show has some pretty strong language, some graphic sex, and a fair amount of violence, but it soars above all of that.
Next up on Jett is "Phoenix", which airs Friday on Cinemax. If you're a fan of crime capers, give this smoldering, stylish, and empowering little show a try.