"Kidding" Season 2 "I Wonder What Grass Tastes Like": Jeff's Realizing Not Everyone Needs (or Wants) to Be His Friend [PREVIEW]
Jim Carrey, Michel Gondry, and Dave Holstein's award-winning and critically-acclaimed series Kidding hit its stride right from the start with its second-season, two-episode premiere on Showtime, and yesterday's "I'm Listening" saw some serious movements – good and bad – in Jeff's (Carrey) life. Seb (Frank Langella) faced the reality of being on the outside of the Mr. Pickles business, while Deidre (Catherine Keener) was inspired by cutting Jeff's hair to get the show back on the air.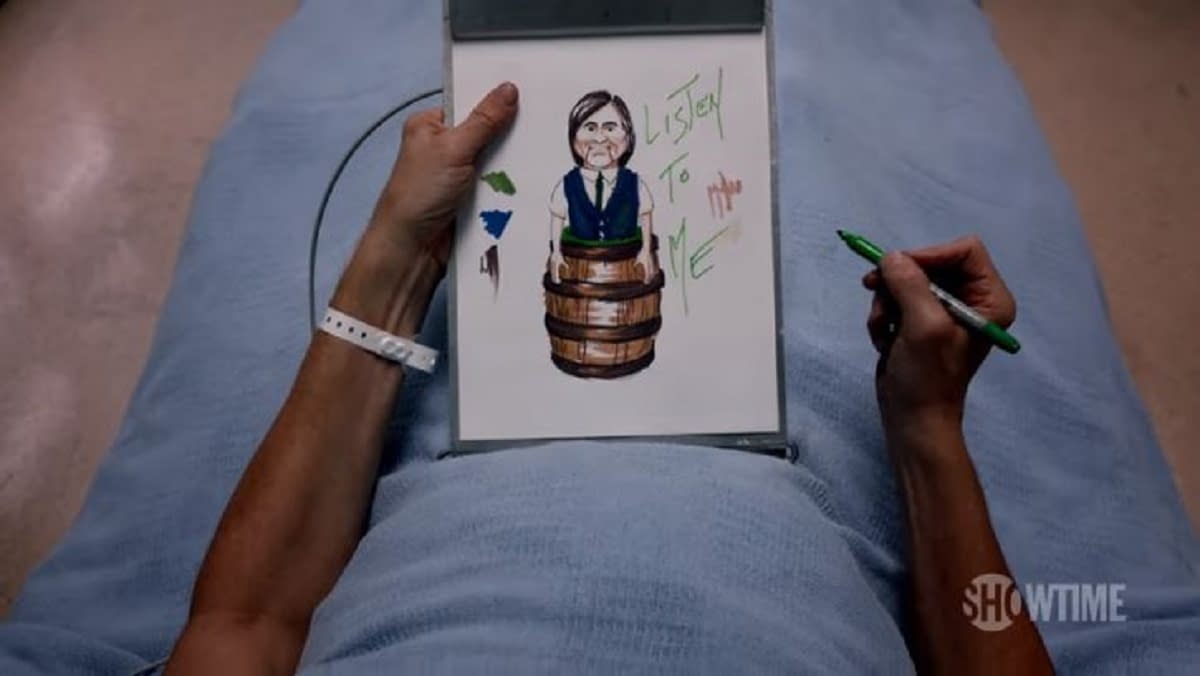 Meanwhile, Jeff gets his wish by seeing his interactive doll come to life – one that could become a nightmare… Will (Cole Allen) does a little time travelling… and it's quite possible Jeff may have a "big bad" in Tara Lipinsky (with digital voicebox after last season's accident).
Which leads us to the following "sneak peek" teaser for what's still ahead this season, followed by a look at next episode "I Wonder What Grass Tastes Like":
"Kidding" season 2, episode 4 "I Wonder What Grass Tastes Like": After realizing that he might not have any real friends, Jeff makes a new best friend. Deirdre tries to get Puppet Time back on the air.

With his beloved Mr. Pickles' Puppet Time off the air for the first time in 30 years, Jeff Pickles must find a way to communicate with his many fans who still need him. Jeff creates a new and controversial method to talk directly to children across the world only to become the target of animosity for the first time in his career. As Jeff navigates the most complicated moral gray areas of his life, he discovers a new side of himself in a season full of music, magic, puppets and pathos.

Kidding was created and is executive produced by Holstein (Weeds, Raising Hope), who wrote the pilot and serves as showrunner. The series is also executive produced by Oscar winner Gondry (Eternal Sunshine of the Spotless Mind), who is directing several episodes, including the premiere. In addition, Kidding is executive produced by Carrey, Michael Aguilar (I'm Dying Up Here), Roberto Benabib (Weeds), Raffi Adlan (The Green Hornet), Emmy nominee Jason Bateman (Ozark, Arrested Development) and Jim Garavente (Bad Words).