"Krypton" S02 Ep04: "Danger Close" As Civil War Looms
Here's a quick recap of Krypton to get us all up to speed: Seg (Cameron Cuffe) and Adam Strange (Shaun Sipos) might have managed to successfully escape from Lobo (Emmett J. Scanlan) and Brainiac (Blake Ritson), but they find themselves in a Kandor that has been completely transformed under the tyranical rule of General Zod (Colin Salmon). They might be getting the better end of things, though- last we saw Brainiac, he was about to meet the ax end of Lobo's wrath.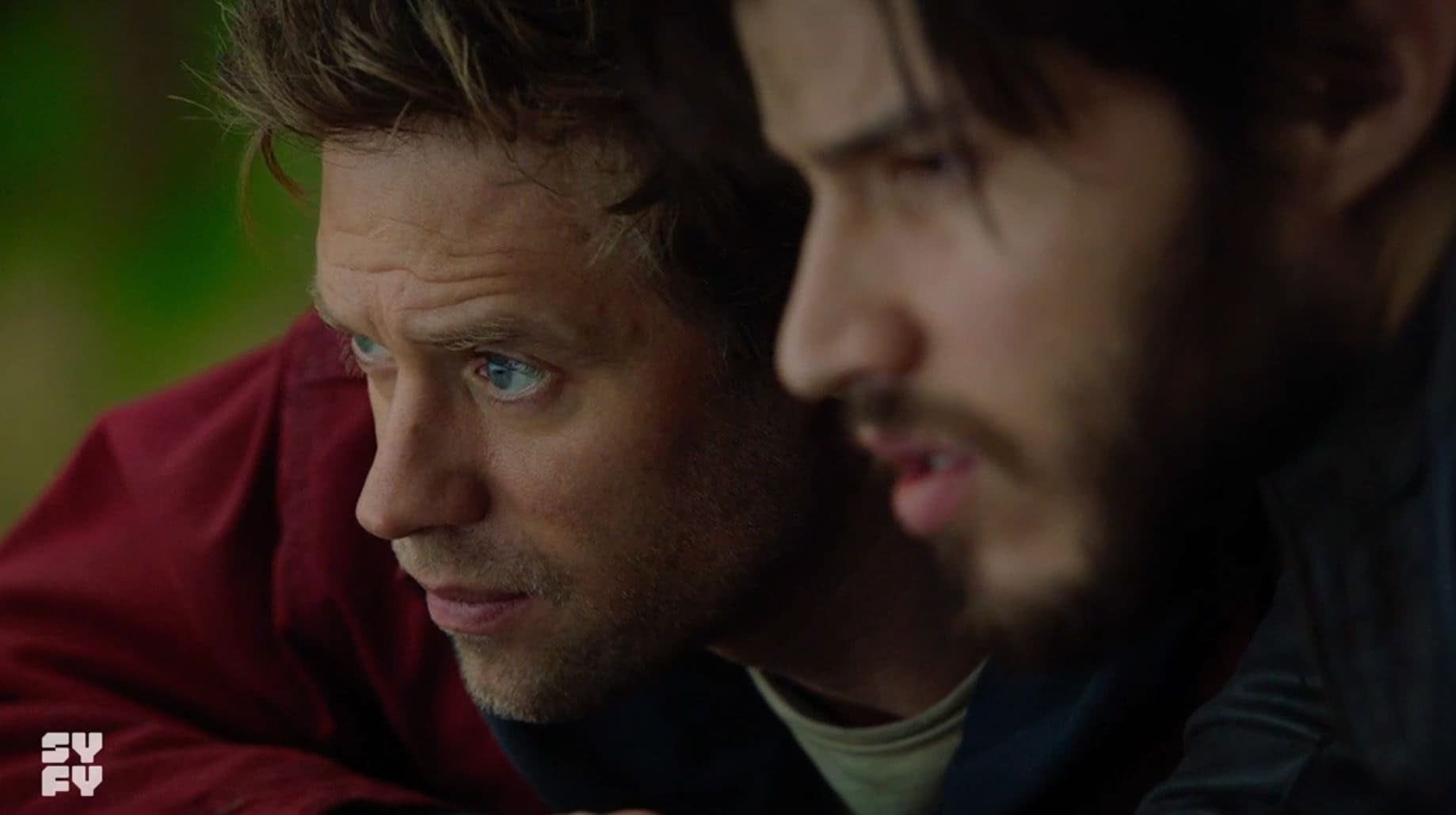 There was a lot to love in "Will to Power", last week's episode of Krypton. Lobo was a particular delight, especially when he blew his own head off to force his severed arm, which was trapped on the inside of a force field, to regenerate his body.
This week, it looks like the political ramifications of Zod's power play with the people of Krypton are about to come crashing home. Zod sent his mother, Lyta (Georgina Campbell), to the moon of Wegthor, despite his concerns for her safety. After all, if Lyta dies, Zod will never be born.
With Seg returning to Kandor, he might be able to talk some sense into his future-son, and that appears to be exactly what he's going to try to do. The problem, though, is that Zod has martyred Seg in hopes of keeping the people in line- with that martyr apparently back from the dead, that message may lose some of its impact.
The rebel factions on Wegthor are preparing for war, not aware that Nyssa (Wallis Day) really is the spy that they thought she might be. Zod is holding her baby captive to ensure her duplicity, and she manages to steal information on a weapon that the rebels have.
And we still don't know where Doomsday is…
Make sure to tune in to "Danger Close," which airs Wednesday night on SYFY. Check your local listings for times, and we'll be back with our review of this episode of Krypton shortly after!
Here's a look behind the scenes of Krypton's villains: