The last thing we saw on Legion was Syd (Rachel Keller) and her crew of creepy soldiers sneaking up on David (Dan Stevens) and his crew of creepy followers. Syd had killed David several times already, but a pesky mutant with time traveling abilities managed to warn him this third time around.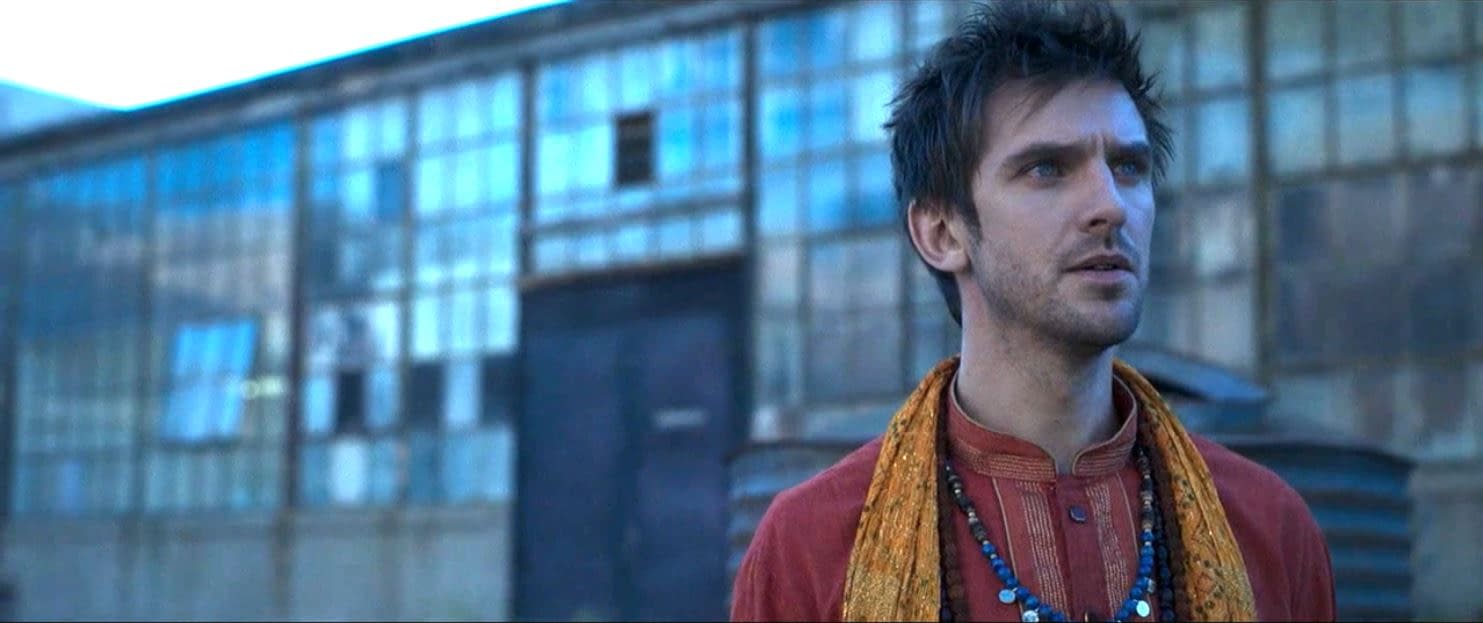 David and his entire creepy compound escaped, leaving nothing but a giant hole in the ground.
"Ostensibly, on Legion" hahahah! Oh, this show.
We open on Syd, pissed off in her plane, and David, levitating like a creepy messianic figure, and then? Oh, just a stop motion airplane flying by towing a Legion banner.
David's followers are drugged out on David Juice, and Switch (Lauren Tsai) is listening to her Lessons in Time Travel tapes. Lenny kicks everyone out, and summons Switch for David- but only after setting some ground rules.
David is having some arguments with himself. There is a lot of himself to argue with. David is curious as to how Switch's powers work, and there's a cool sequence of him trying to get into her "time hallway" with her. It's a hallway built for one, though, which messes with David's plans.
David is getting creepier by the episode.
Squirrel (Eddie Jemison) has been detained by the forces of Division 3, and starts singing "Jump" by Kris Kross. So, that would be the first time I've ever heard that song used in an interrogation scene. He's picked up by Lenny and a van full of girls. With knives.
The opposition forces are tracking Squirrel, hoping to follow him back to David. And no, Legion doesn't care if you're confused.
There is something really magical about the way Noah Hawley portrays psychic abilities, especially through the lens of someone with profound mental illness. David is tuned in on everyone and anyone at any time, and he's bought in to his own hype.
At least part of him has. There are a lot of other Davids at play.
Oh, wow. David gets mad, and his "David Juice" turns from blue to red. Now his followers are smoking pure anger. This won't end well.
Aubrey Plaza is really, really, freaky as Lenny. There is something about her eyes, she's become the Mad Hatter to David's demented Alice, all big eyes and flashing teeth.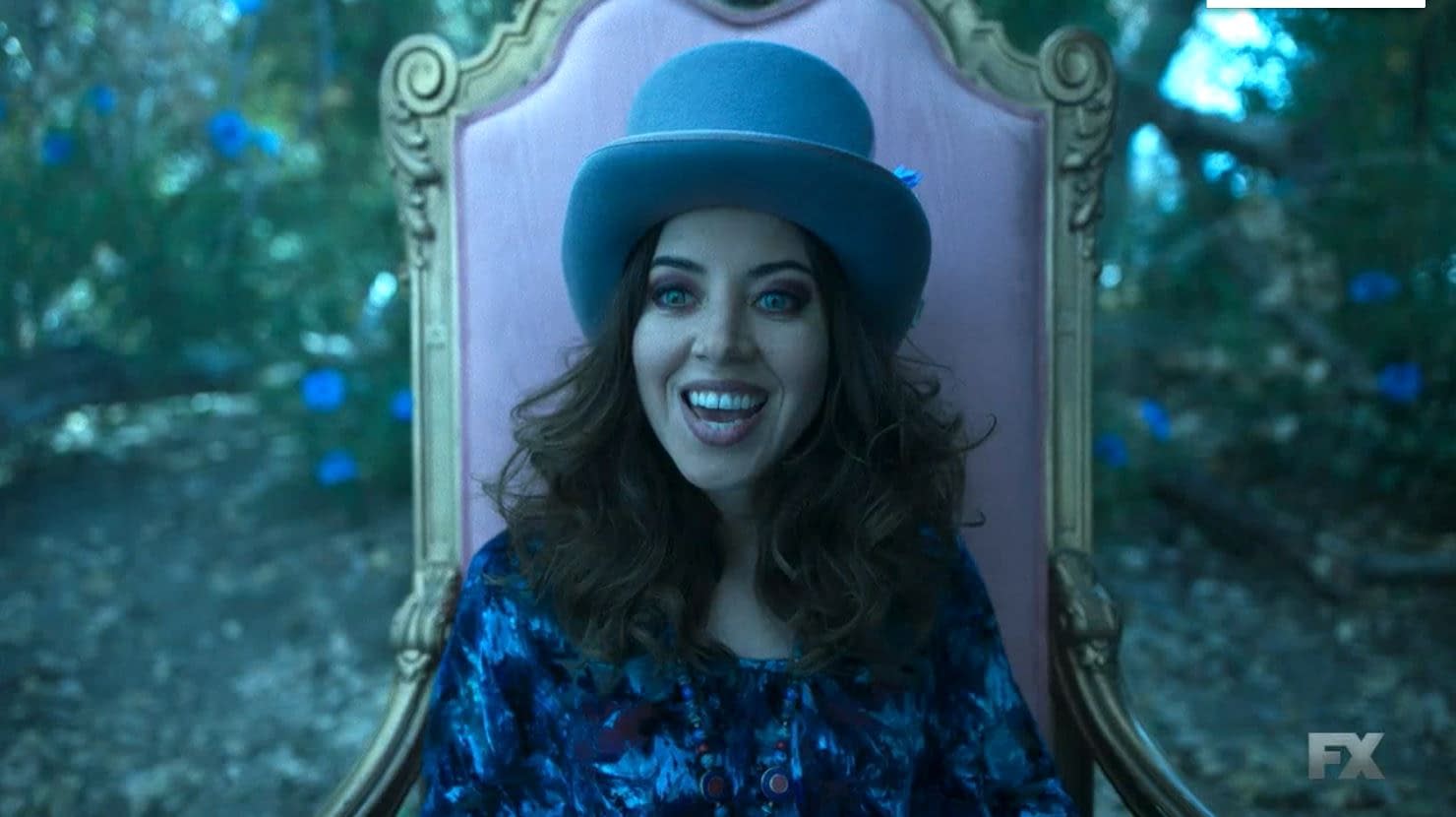 There are also some disturbing sound queues, mostly, it seems, to destroy the sanctity of music used in Peanuts cartoons. Maybe this will make more sense on the second or third viewing. And seriously, what's up with the giant drug pig?
There's also a couple of really great sequences that highlight Bill Irwin's physical comedy skills. His character, Cary, has always been a little quirky, but seeing his "escape" at David's HQ was an amazing couple of minutes of physical comedy. Then, we get another sequence showing off more of his skill. It's pretty amazing to watch, and I hope we see more in the future.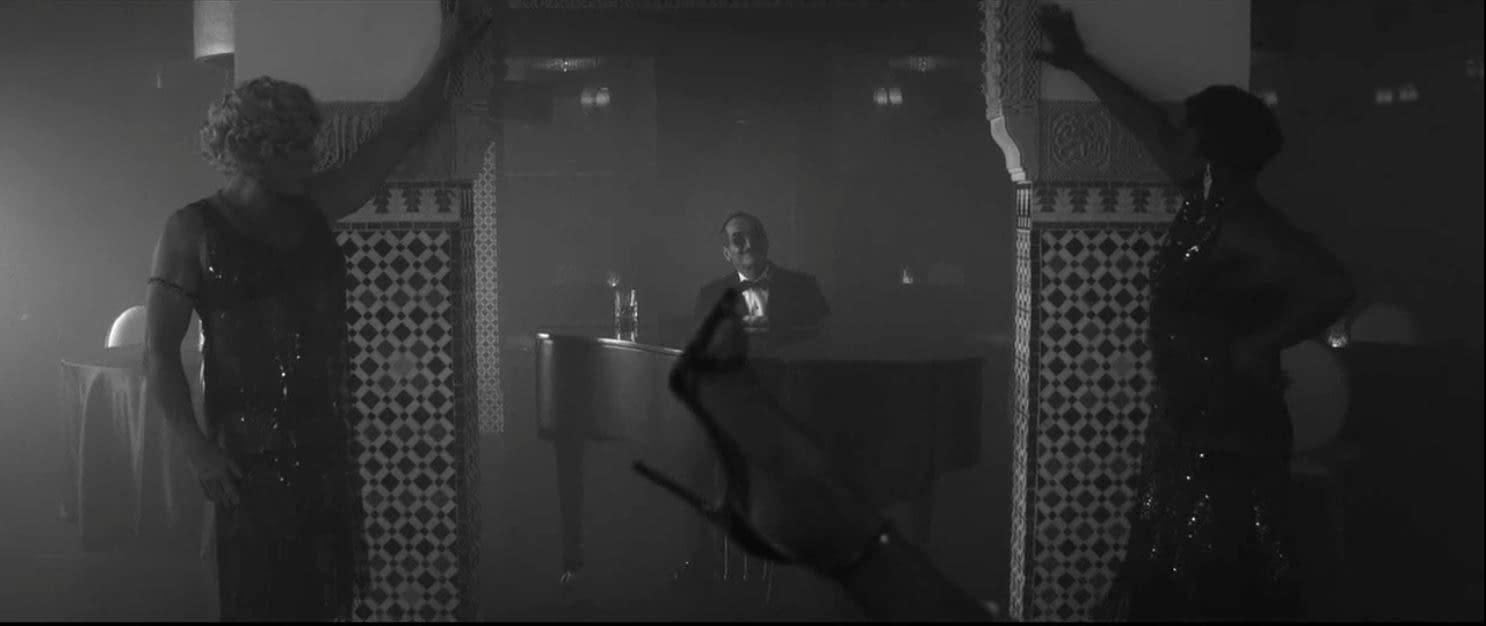 And what future does Legion hold? David wants to amplify Switch's powers, and with a victim complex like his, do we really want to see what happens to the world if an Omega-level mutant gets loose on the time-stream?
Legion airs Monday nights on FX.
Enjoyed this article? Share it!