HBO's highly acclaimed series Westworld is back, season 2 continuing in earnest last week with episode 3, "Virtù e Fortuna". The wait has been long for fans of the show, the ending of season 1 leaving most viewers with more questions than answers.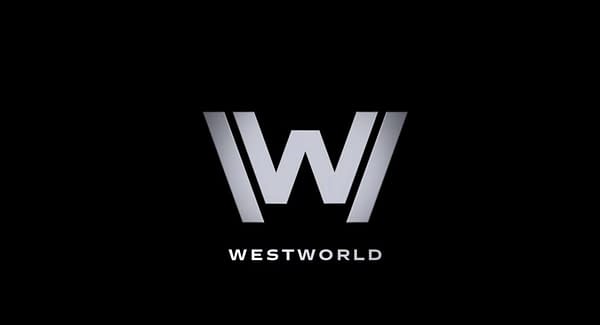 The premiere, following in the same first-season footpaths, did similar, leaving the door [what door] wide open for questions. The second episode though really did offer more in the way of setting the pieces on the table for whatever move will be made this season. Episode 3 gave us our first look into another Delos park- The Raj.
If you missed last week's season 2 episode 3, you can catch up here.
This week's Westworld (s2e4, "The Riddle of the Sphinx") episode description reads:
"Those who look forward look in the wrong direction."
Things that happened: (we'll be updating live throughout the episode)
We get a brief "here's what happened last week"
Still love this new title sequence, the imagery is so good
That record player is the coolest thing. Wow, I want that entire set right now
Ok also, anyone else thinking LOST? Charging the batteries and stuff?
This is Mr. Delos, the man behind the company. William comes to visit him, and brings him a nice scotch
A baseline? Is…is Mr. Delos a host now? Because that's what it seems like
Duuuude, bodies as railroad ties? Wicked.
The Man In Black is overseeing the railroad being completed, the laying of tracks
"Looks like Ford is arranging a reunion."
Meanwhile, Clementine is still dragging Bernard around
Bernard finds his way into a cave, and Elsie is there. Yay she's still alive!
She knows what he is kinda, if you'll recall. She's the only human who knows somethings' up with Bernard.
Bernard catches Elsie up on what's happened in the park, the hosts taking over, but his shaking is getting worse.
Ohhhhh well now she knows for sure what Bernard is.
(Also Jeffrey Wright is live tweeting tonight)
Hello.

— Jeffrey Wright (@jfreewright) May 14, 2018
She starts to leave him, but he senses a lab nearby.
Bernard manages to find the catch in the rock, and opens the secret door into an unknown elevator
OOoooh it's Charlotte's secret lab
Elsie doesn't listen when he tells her not to threaten the drone host, and she takes it down with her rifle
Meanwhile back out in the wild, the natives have our survivor from The Raj and a few others trussed up
The Man In Black returns to his home base, and it's deserted.
Its an ambush, led by one of the army dudes that Dolores shot up
Ah yes, the three mainstays in the West- food, whisky, and ammo
Lawrence's daughter is there, being held by the Army guys, and he asks the Man in Black to do something, so he's not shot in front of her.
The Man in Black strives to make a deal
Mr. Delos is still in room, dancing and biking.
Ohhhh so the Scotch is the baseline test. William comes to visit again, and it's pretty much the exact same visit.
Mr. Delos has been dead for 7 years, William reveals to him.
There's still a tremor in the Mr. Delos host, his hand shakes and his words leave him
Burning the entire room? Seems a little excessive, doesn't it?
"You are only as strong as the last person who remembers you."
Elsie and Bernard make a discovery in the lab, that it's not host building, but something else. (Clones, duh)
Another misdirection, and Bernard says "I'm not really here with you," and starts reliving another memory
The Man in Black and Lawrence take out the army guys during a rainstorm
Don't drink a shot of nitro, no matter how thirsty you are.
Mr. Delos is visited this time by The Man in Black AND OH SHIT IT'S WILLAM?!
I seriously just yelled that outloud.
This means it's been HOW many years?
The 149th time Delos has been brought back for the test, "35 days to you, William says."
William reveals that his wife, Delos's daughter, killed herself.
So obviously the time dilation is waaaay longer than we thought.
The room that Elsie and Bernard found in the cave is Delos's room, the code on the door lock still reading "149"
Everything is destroyed, there are red emergency lights flashing, and Delos's face is covered in blood.
He's got broken glass in his hand, and makes a move for Elsie but Bernard gets to him first and throws him through glass
Elsie ends the test, triggering the fire.
"They're going to get us all killed so some asshole can live forever?" Elsie says
Bernard reveals he remembers that maybe Ford had sent him to the cave to print a new sphere for someone, for a host, but he doesn't remember who.
Bernard has flashbacks, remembering pocketing a memory sphere while the naked drone hosts kill the human workers in the lab as well as themselves
Back in the park, The Man In Black is confronted by Lawrence's daughter, who tells him that she knows who he is, remembers him, and that if he's looking forward, he's "looking in the wrong direction."
A woman rides out of the sunset to greet The Man in Black and his guys, it's the woman from The Raj who's managed to get away from the natives.
"Hi Dad." she says to him.
The episode ends.
***
WELL THEN. Certainly more there in the last 20 minutes than the last two episodes, and these confirmations of characters being these personalities we've already met.
Also, OMG next week we get Maeve in Shogunworld, and I cannot freaking wait.
Westworld airs on HBO on Sundays.
Enjoyed this article? Share it!