Little Room: Brian Cox, Claes Bang Set for Online Murder Mystery Pilot
If there's any kind of "silver lining" to be taken from the current coronavirus world we live in, it's that it's made for some truly creative team-ups as well as reunions. We've also been impressed with the quality of work being produced with some seriously stripped-down tech access. Appears we have another example of this coming up on Thursday, May 28, when online pilot episode for Little Room debuts. Haven't heard of it? New to you? We have a feeling you'll want to get to know the murder mystery series soon enough. Let's start with a cast that includes Brian Cox (Succession) and Claes Bang (Dracula). Not too bad, right? Add to that cast Ian Harvie (Transparent), Nathan Stewart-Jarrett (Misfits), Antonia Campbell-Hughes (Lead Balloon), Grace Van Patten (Good Posture), Nicole Ansari-Cox (Remember Me), Simon Kunz (The Foreigner), Josephine Butler (Dark Shadows), and journalist and presenter Mariella Frostrup.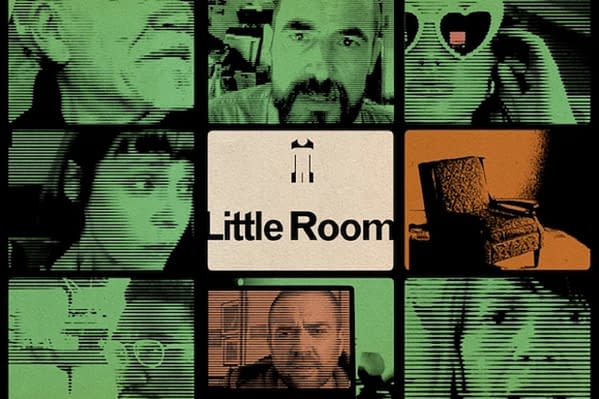 Created by film producer Maggie Monteith, and directed by Dolly Wells (Doll and Em, Good Posture), Suzi Ewing (10×10), and Heidi Greensmith (Winter), the 30-minute whodunnit sees the patients of a renowned expert psychiatrist meeting together online to investigate the therapist's mysterious and sudden disappearance. Little Room was filmed by each cast member at their respective homes, with the pilot premiering online at the Pinpoint Presents website beginning Thursday. The premiere also comes along with a good cause: viewers are being asked to donate what they can to the Film and TV Charity and Motion Picture and Television Fund. The organizations have created the Covid-19 Film and TV Emergency Relief Fund to raise money for those in the film, television, and film industries faced with the financial difficulties resulting from production shutdowns in both the U.S. and U.K. over coronavirus pandemic health concerns.