Lucifer Season 4: Ella is Heading Down a Dark Path
It's not every day that a show gets saved from being canceled at the last possible second, but that's exactly what happened for Lucifer. After Fox canceled the show there was a loud campaign from fans to bring it back. It looked like all hope was lost until Netflix swept in at the last possible second and renewed the show for a fourth season. We're currently waiting for a release date for the fourth season, but we do have some information. TV Line posted one of their spoiler round-ups and got us some information on the fourth season. Apparently, Ella isn't going to handle the deaths of Marcus and Charlotte very well according to Aimee Garcia.
"You have a dreamy guy who's doing his job in a very militant fashion, and a hard-nosed professional woman who's trying to do right, that are just taken away too soon," Aimee Garcia noted. "That doesn't settle well with Ella, and instead of lashing out at other people, she kind of self-destructs and implodes" — by way of "a bit of sex, drugs and rock 'n' roll."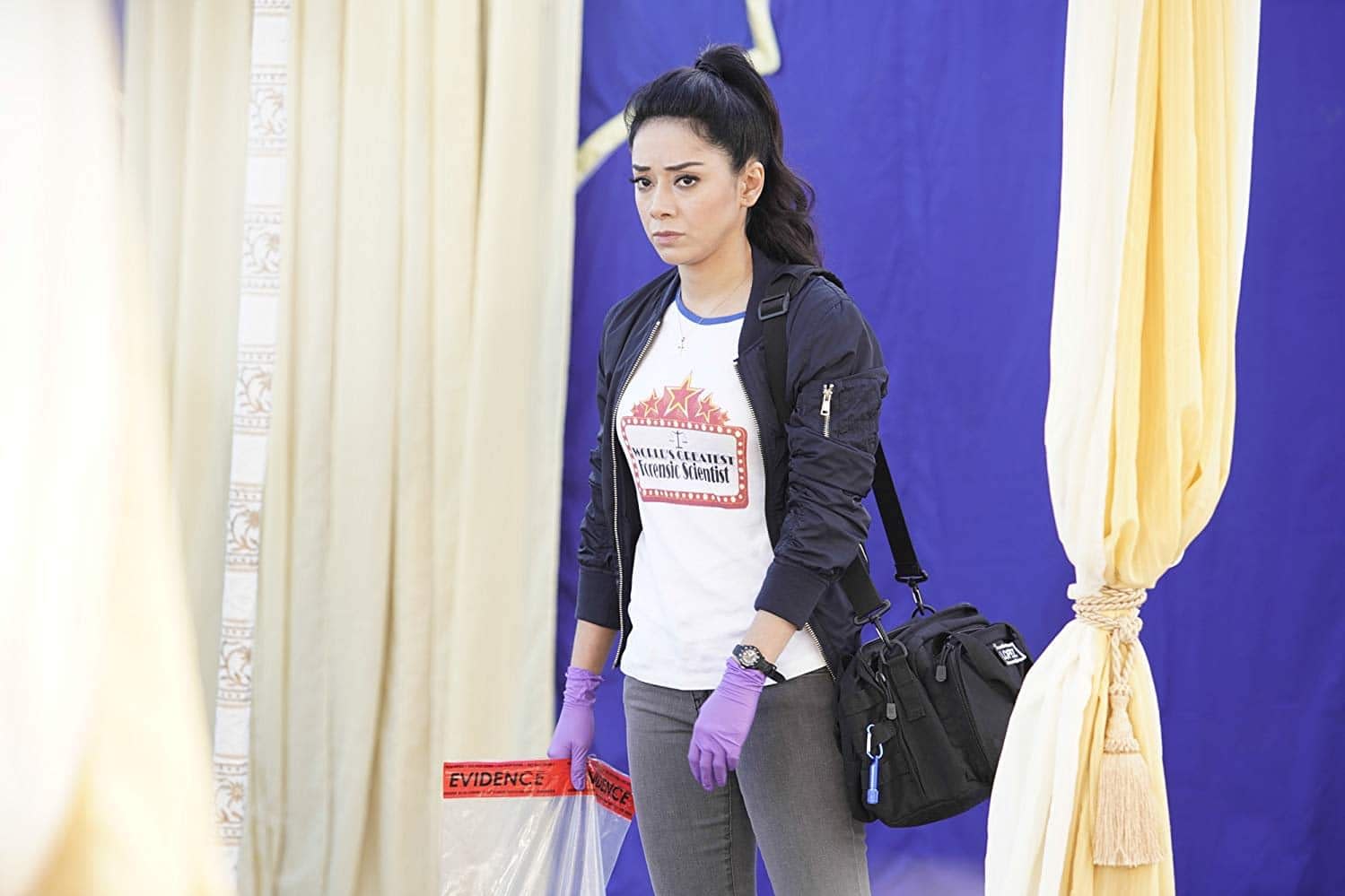 TV Line was also asked about the big devil reveal that happened in the final moments of season three. They went on the record saying that an aspect of it hasn't been spoiled publicly yet which is good. That reveal is going to define the tone of season four and it's going to be interesting to see how it all plays out.
Summary: Lucifer Morningstar has decided he's had enough of being the dutiful servant in Hell and decides to spend some time on Earth to better understand humanity. He settles in Los Angeles – the City of Angels.
Lucifer, with showrunners Joe Henderson and Ildy Modrovich, stars Tom Ellis, Lauren German, Kevin Alejandro, D.B. Woodside, Lesley-Ann Brandt, Rachael Harris, and Aimee Garcia. The fourth season of Lucifer is currently in production but there is no announcement about when the fourth season will stream to Netflix.