So in case you hadn't heard, Sony and DisneyMarvel are still at a crossroads over the right to have our friendly neighborhood wallcrawler used in the Marvel Studios' MCU – though to be honest, that might not be the case by the time you read this. But if it is, it makes the following news either painfully awkward or a twisting of the knife on The Mouse's part. During the D23 Expo's "Marvel Animation & Family Entertainment" showcase, it was announced that Marvel's Spidey and His Amazing Friends would be joining the Disney Junior line-up.
Set to debut in 2021, the animated series is aimed at a preschool audience – though we're going confess right now: just from the key art we're seeing here, we're going to tune in.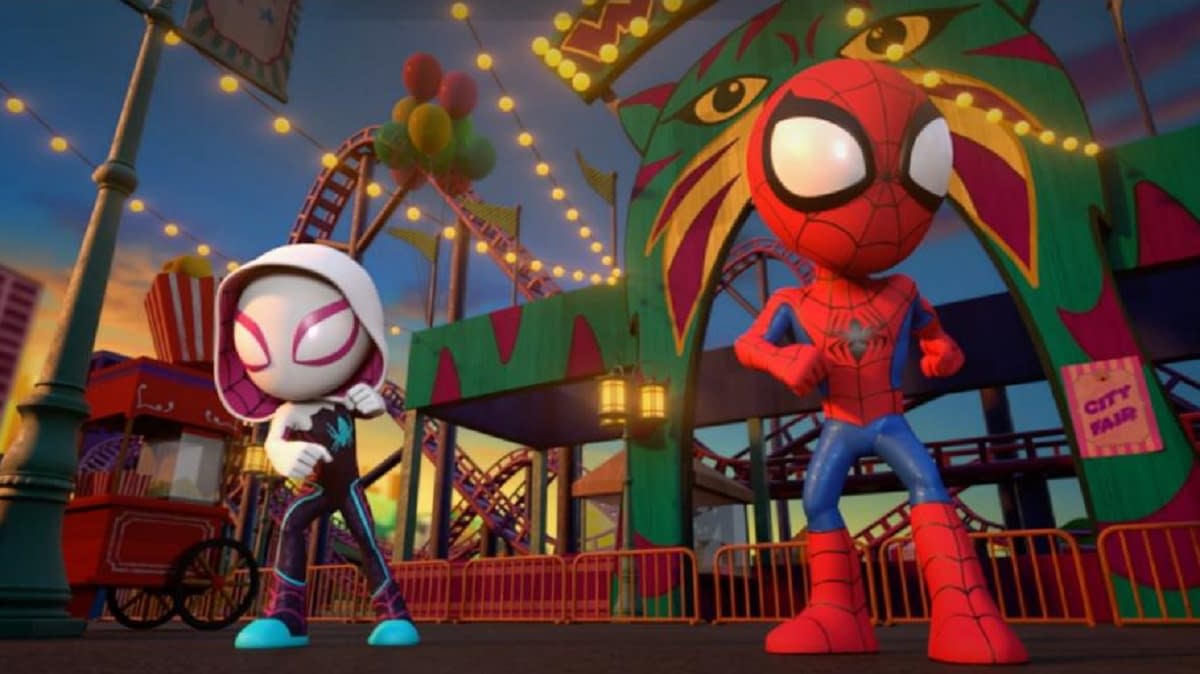 "Preschool kids already love Spidey, so they'll be delighted to have Peter Parker thwipping across their screens in this new series."

– Cort Lane, SVP, Marvel Animation & Family Entertainment
Here's an overview of what your kids (and we) can expect from Disney Junior's new series: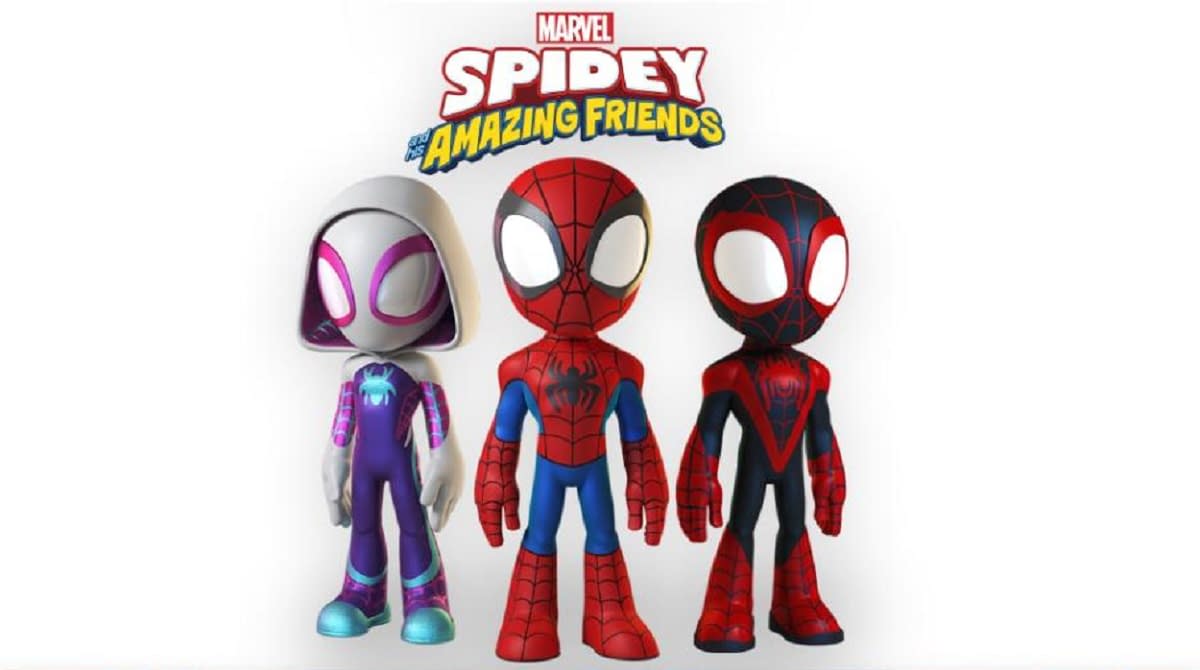 In Marvel's Spidey and His Amazing Friends, Peter Parker, who is used to working solo, must discover what it takes to become a truly amazing super hero: being a spider friend who works well with others. Together with his friends Miles Morales and Gwen AKA Ghost-Spider, they will team up with heroes such as Hulk, Black Panther and Ms. Marvel, to defeat evil foes and learn that teamwork is the best way to save the day.
The series is executive-produced by Alan Fine (Marvel's The Avengers), Joe Quesada (Marvel's Avengers Assemble), Dan Buckley (Marvel's Spider-Man), Cort Lane (Ultimate Spider-Man), and Eric Radomski (Marvel's Avengers Assemble); co-executive produced by Marsha Griffin, and supervising producer Harrison Wilcox. Alfred Gimeno serves as supervising animation producer, and Ashley Mendoza as story editor.
Enjoyed this article? Share it!