"Modern Family" Season 11 "Legacy": Phil Visits His Dad; Claire & Mitch Revisit Their Past [PREVIEW]
With ABC's long-running hit comedy series Modern Family set to shuffle off the network's programming coil after eleven seasons, Bleeding Cool's Alejandra Bodden is offering viewers an episode-per-episode critical look at the final season (with her recent review of "The Prescott" here and her thoughts on the issue of ethnic stereotyping here). Because let's face it: after over a decade on the air, everyone's just a little bit curious to see if the writers "land this plane" Breaking Bad-style… or do they pull a Dexter or How I Met Your Mother high dive into an empty pool?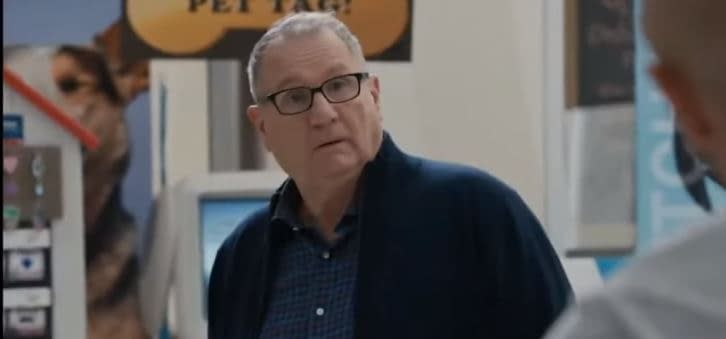 But there's still a ton of family madness to get through until then – including this week's episode "Legacy". Now let's be clear: any serious amounts of "feels" you get hit with this week? You can't blame ABC and Modern Family for not giving you a heads-up. Between the teaser and the episode overview (especially with the guest stars listed), our bottom lip is already starting to do that "slight quivering" s**t…
https://www.instagram.com/p/B7SdU-OAkpy/
"Modern Family" season 11, episode 11 "Legacy": Phil pays a visit to his dad to make sure he is ok after hearing some concerning news about him. Meanwhile, Jay gives Claire and Mitch a bunch of their old childhood memorabilia that triggers them to reevaluate a long-held story about their first family vacation. Guest starring is Fred Willard as Frank Dunphy, Marsha Kramer as Margaret, Paula Marshall as Beverly and Hayley Erin as Brenda Feldman. Written by Jack Burditt and Christopher Lloyd and directed by Jason Kemp.
ABC's Modern Family stars Ed O'Neill as Jay Pritchett, Julie Bowen as Claire Dunphy, Ty Burrell as Phil Dunphy, Sofia Vergara as Gloria Pritchett, Jesse Tyler Ferguson as Mitchell Pritchett, Eric Stonestreet as Cameron Tucker, Sarah Hyland as Haley Dunphy, Nolan Gould as Luke Dunphy, Ariel Winter as Alex Dunphy, Rico Rodriguez as Manny Delgado, Aubrey Anderson-Emmons as Lily Tucker-Pritchett, Jeremy Maguire as Joe Pritchett, and Reid Ewing as Dylan Marshall.