"Mr. Robot" Season 4 "406 Not Acceptable": Elliot Resorting to Dark Army-Like Tactics Has Us Feeling Certain Ways [SPOILER REVIEW]
So, this week's Mr. Robot is probably one of the most intense episodes of the show that I can remember.
If you haven't seen it, there are for sure MAJOR SPOILERS in this article. And another quick reminder / warning? This is yet another episode that deals with the depiction of manipulation and suicide – on the holidays, no less. Please be kind and careful, friends.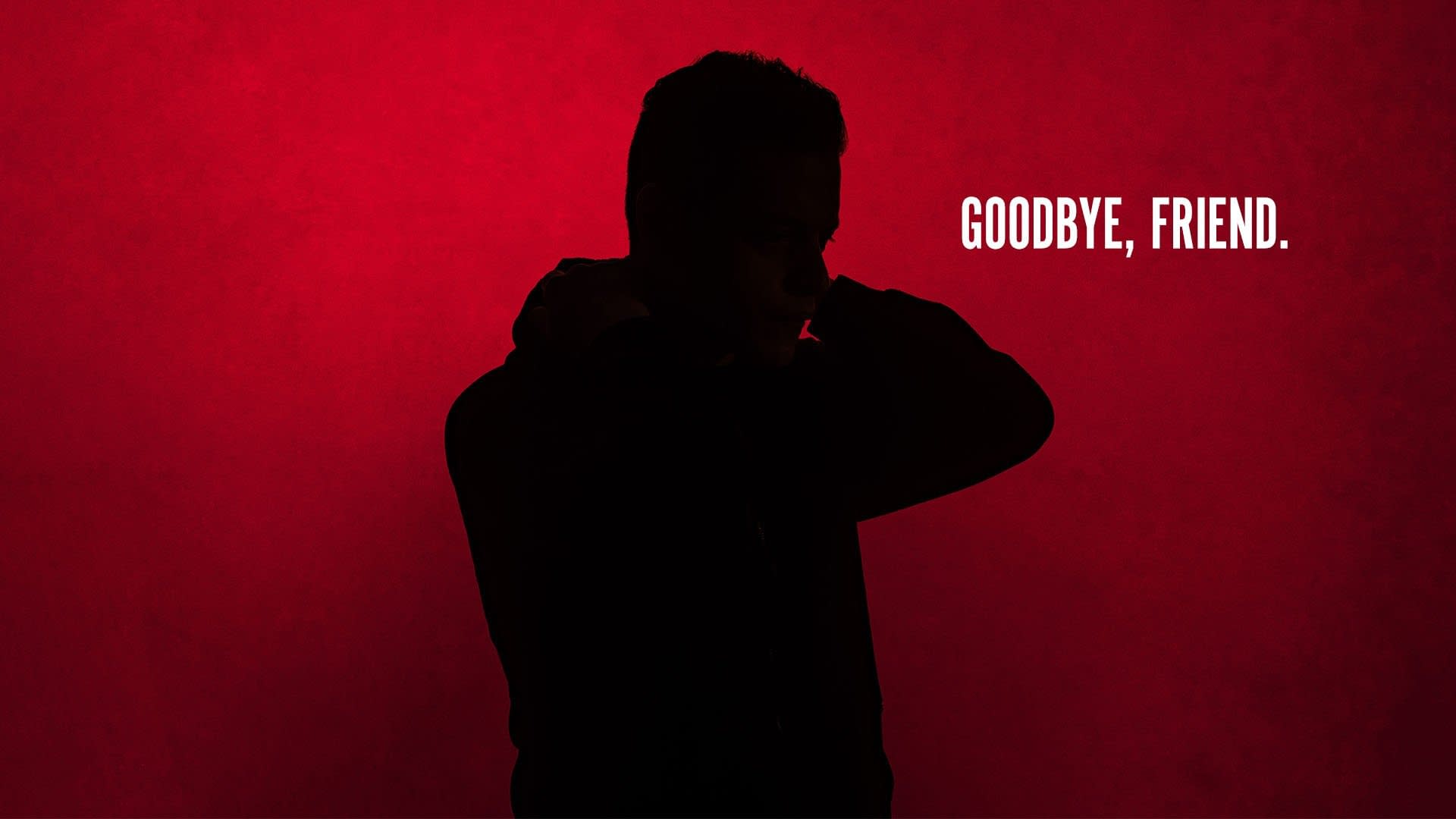 Now – as for the episode proper – we see the return of Vera, and he is hands down the most terrifying character on the whole show. Well, to me at least. Why? Probably because he has nothing to lose and he has proven that he is willing to do absolutely anything to get what he wants, and what he wants is to hurt Elliot. And… I dunno, man, there's just something really scary about him.
Oh – maybe that's because our first real introduction to him was when he killed his girlfriend because she was cheating on him with Elliot. But then again, maybe he's born with it, maybe it's jealousy.
Moving on from Vera and his interrogation of Krista, Elliot's old therapist, we come to Elliot and Olivia again, though this time it's far less adorable.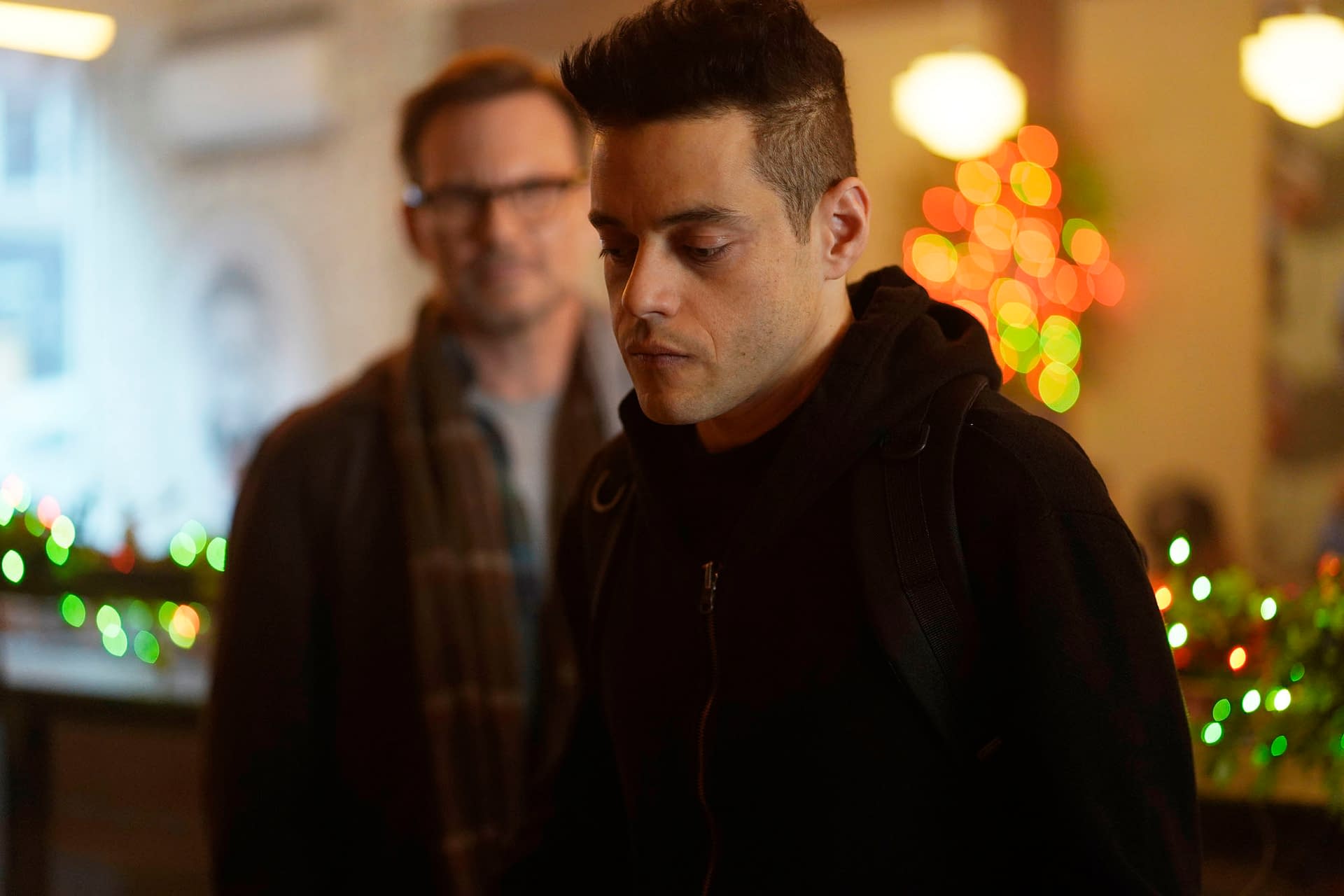 This is my one big qualm with the episode: I get that Elliot isn't a great person, and that he's so laser focused on bringing down Whiterose and the Dark Army that he is willing to stoop to new lows – but really? Being shitty to Olivia and then purposefully making an addict backslide when he knew the circumstances and her explicit feelings about it – super not cool, dude.
I like Elliot, even when he's been a dislikable character, I can generally find something in his motives I can redeem. But this? Basically egging on a girl who he had good chemistry with (at least she thought so) to kill herself? There is no redeeming quality in this. And maybe that's the point – maybe by the end of all of this we're supposed to absolutely hate Elliot so we're fine with him getting killed off.
I'm really not sure, but I know that Mr. Robot has been a little tough to watch lately because of those themes. And also because Elliot isn't exactly making stellar choices – but when does he, really?
All that aside, we finally got the Dom vs Darlene face-off and they're busted by the Dark Army Taxidermist. Ruh-Roh, looks like we've got an even bigger problem for next week's episode!
Quick aside – I'm still not quite sure about the taxidermy lady. Like…she fits in here in the enigmatic universe of Mr. Robot's seedy underworld, but what's her payoff? Just be weird creepy/nice? It's a little unclear – I go between liking her and then wanting her to just kill Dom and be out of the story. This whole "I will kill your family same stakes week after week" thing is getting old, but maybe that's for the same reason that Dom's storylines usually bore me. Eh, it's the holidays. Maybe I should just overlook it and enjoy some eggnog.
Mr. Robot is back at it with a fresh episode next Sunday on USA Network.
Especially with the real holidays upon us: if you are in emotional distress or suicidal crisis, you are not alone. Call the National Suicide Prevention Lifeline at 1-800-273-8255 to speak to a trained counselor. It's free, confidential, and available 24/7.