SundanceTV, AMC Networks Join for Series Adaptation of Umberto Eco's The Name of the Rose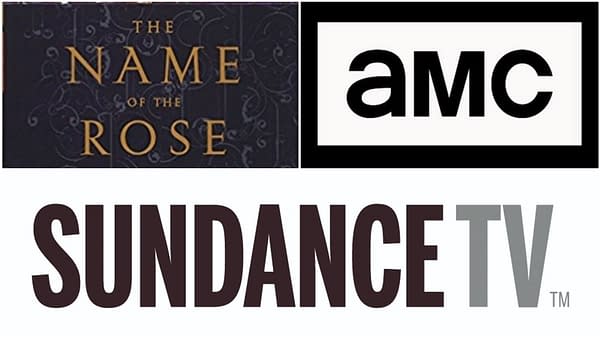 AMC Networks has found itself a partner in crime in SundanceTV, with the networks teaming up for the limited international drama series adaptation of Umberto Eco's The Name of the Rose. Co-written by Andrea Porporati (Il dolce e l'amaro, La Piovra), Nigel Williams and Giacomo Battiato (L'infiltré, Karol: A Man Who Became Pope), the project stars John Turturro (The Night Of), Michael Emerson (Lost, Person of Interest) and Rupert Everett (Miss Peregrine's Home for Peculiar Children).
"SundanceTV and Sundance Now are proud to join Tele München Group on The Name of the Rose, an entertaining murder mystery full of twists and turns, brought to life with first class talent in front of and behind the camera. William of Baskerville is nothing less than a medieval Sherlock Holmes. The story is beloved because it combines the best of serialized crime drama – in the vein of SundanceTV's Top of the Lake – with a dramatic, wildly visual setting rarely depicted on television. A smart, thrilling story, coupled with and extremely high production values, makes this project a perfect fit for our linear network and streaming service – it's exactly what our discerning audience craves." – Jan Diedrichsen, General Manager, SundanceTV/Sundance Now
Currently in production in Italy, here's a look at the trailer for Hollywood's cinematic attempt at Eco's acclaimed 1980 novel (which has sold more than 50 million copies) and an overview of the limited series:
Set in Italy in 1327, The Name of the Rose follows the Franciscan monk William of Baskerville (Turturro) and his novice Adso von Melk (Hardung) as they arrive at a secluded monastery in the Alps. There they become witnesses to a series of mysterious murders. While Baskerville and Melk investigate and search for the killer, they are hunted themselves by the merciless inquisitor Bernard Gui (Everett), who prosecutes those who criticize the pope.
The Name of the Rose also stars Damian Hardung (Red Band Society), Sebastian Koch (Homeland), James Cosmo (Game of Thrones), Richard Sammel (Inglourious Basterds), Fabrizio Bentivoglio (Human Capital) and Greta Scarano (In Treatment).